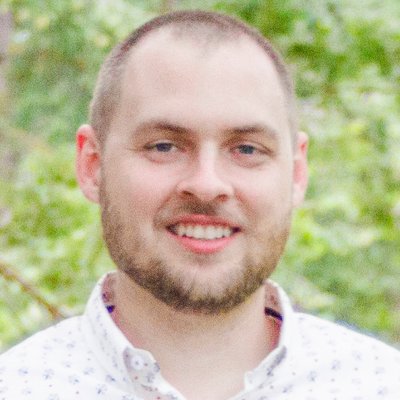 Without content creation, there would be no internet. However, without engagement there would be no leads, transactions or business done on the internet either. Finding the perfect middle ground between these two areas is where most businesses and brands find success. Throw email marketing and list building into the mix, and you have quite a powerful content creation and marketing solution. The reason why content creation is so important is that you need to fit provide value to an audience in order to get them to your site. Once that audience is there, it's then your focus to get them to convert as soon as possible. One of the best ways to accomplish this is by grabbing the email address from your site visitors and turning them into repeat visitors and buyers to your site.
Everyone has their own expertise and process for email marketing and growing a mailing list. For this reason, we wanted to provide our audience with a wide range of options and expert tips through our email marketing experts interview series. This week we have Kane Jamison of ContentHarmony, a content marketing agency that knows how to create high-quality website and email content that turns visitors into valuable customers.
Now let's take a look at some of Kane's best email marketing tips and practices that helped him grow his online marketing business into what it is today.
1 – Please briefly tell us about yourself and how you got started with online marketing.
I started blogging back in 2005 and then shifted into affiliate marketing and SEO once I realized I needed to monetize my site and get more traffic to it. Later I became in-house marketing manager for a vacation rental company before launching Content Harmony, a content marketing agency focused on helping e-commerce, software, and publishing clients.
2 – Is email still the most effective marketing platform today… and how has it changed over the years with the addition of social media and mobile?
I think email is the strongest way to build an audience, but it's still highly reliant on inbound discovery traffic from search and social. We see email as the permission to keep in touch with a random visitor in a far more useful format than getting them to follow us on social media.
3 – With so many different email platforms to choose from, what should marketers specifically be looking for?
The one that you'll actually use is most important if you're just getting started. Companies with more advanced segmentation and automation requirements will really be the only businesses that we see having to go through a more advanced selection process.
4 – What is your preferred method of collecting emails and building your list?
Pop-up forms are undeniably the fastest way to get an offer up on your site and start converting traffic to subscribers, but you have to be careful about alienating part of your audience. We like combining a reasonable amount of pop-ups, with a number of forms in-content and on the page. We also test lots of content upgrades ('download our ebook') and contests 'signup for our newsletter and you could win').
5 – What are your best tips for writing effective email titles/content that get opens and clicks?
Be clear, not clever. We seem to get better opt-in rates with simple messaging, not with funny or complex offers.
6 – Based off your own experience, is it better to send long form or short form written content in emails to your mailing list?
Great question – we test both but haven't seen a clear option that's better across the board. Currently, we do longer formats in drip campaigns, and shorter formats in newsletters, but that's mostly to keep our process simple rather than optimizing for best conversion on each format.
7 – What is the best way to setup an effective autoresponder series?
We shoot for 5-15 emails over a month or longer. Some of the sites we work on with tons of content have drip campaigns for years highlighting our most popular content 2-3 times per week, and we don't have full data on them yet, but as a channel it keeps email growing over time.
8 – If you had to start over from scratch and only had $1,000 to start a new mailing list, how would you spend it?
Probably paid social traffic driven to an extremely good contest offer. We see way broader results with contests giving away big prizes ($1000+ value) rather than small prizes (<$100). If you're an ecommerce store I'd suggest giving away your own products since the perceived value is higher than what it costs you to produce. Same with service companies, though it can be harder for them to give away their services sometimes.
9 – Lots of site owners and marketers have mailing lists, but they aren't making money with them. What are they doing wrong?
Build a drip campaign leading a user to convert, start getting more targeted traffic to pages of your site designed to convert, and make sure to only send them interesting content and offers so they don't get burnt out on your message.
10 – If you could tell online marketers and brand one thing that could improve their email marketing and list growth, what would it be?
Put all of the passive list builders in place first – opt in forms, pop ups, drip campaigns. Once you automate the process you'll see much better results over time than just adding new subscribers and sending a newsletter once in awhile.
Special thanks to Kane Jamison for taking the time to share his email marketing tips and expertise. Check back weekly for a new interview in our Email Marketing Experts series!
Comments
comments