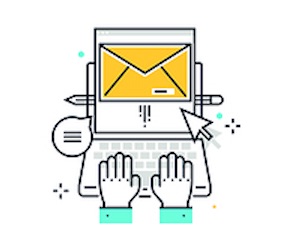 When you think of a mailing list, you probably think about all the junk that is filling up your mailbox. However, at one point or another, you actually did subscribe to receive those mailings because you were quite interested in what they had to offer. You were probably triggered by a great call-to-action and are still a subscriber on that list today. This in itself is a perfect example of why email marketing works so well.
Mailing lists can be used for many different things, and in this article, we are going to cover each of them. Some of the most effective ways to get people to join your mailing list are by offer coupons, site updates, special offers or simply asking your audience to join. While you may only have one big mailing list right now, by the end of this article you will have a good idea why you should be segmenting and growing your business with smaller and much-targeted lists.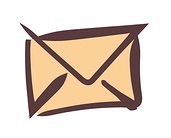 The Website or Blog Mailing List
The most common mailing list is simply a "mailing list" or "newsletter". This is what you will commonly see on various websites and blogs across the internet. The main concept of these lists is to grab the email address of visitors to a site, with the hope of getting them to come back for more. Often times, these mailing lists will also be connected to an autoresponder series to keep the correspondence going. This makes perfect sense for sites with hundreds or thousands of pages of content already in place. With a mailing list and an autoresponder series set up, site owners can send out their best content to their audience and scale it out over several weeks and months… while still having the option to send out mailings on their latest content or promotions.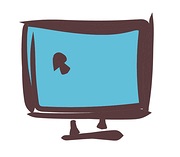 A Webinar Mailing List
Webinars are one of the most effective ways to engage with your audience and sell high-ticket items. At the same time, when someone wants to join an upcoming webinar they are usually going to need to put in their name and email address in to register for the event. While this may seem tedious at first, there is actually great value in doing this and setting up a separate list just for your webinars. There is a good chance that only a small percentage of people who signed up for your webinar event will actually make it to your live webinar. That number is even smaller when you look at how many subscribers will actually purchase your end product or service. With a mailing list of everyone who attended your webinar, you can send out a follow-up mailing after the webinar takes place. Such mailing can allow subscribers to watch a webinar replay and offer them the option to take action on whatever it was you had to offer. A webinar-based mailing list is an excellent way to not only increase sales but also build very targeted lists.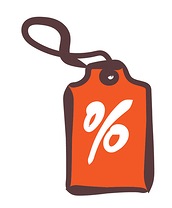 Promotions and Coupon Lists
Some of the largest mailing lists on the internet are from people looking for coupons and promotions before making a purchase. Search for any type of coupon online and you will likely come across a site collecting emails and building a massive discount mailing list. The reason why these sites don't just give you the coupon code for free is that they know they can build a massive list in the process. If people want something bad enough, they will easily enter their email or join a mailing list — especially if they are getting real value out of it. With this same concept in mind, site owners and bloggers can build targeted mailing lists of their own for any promotions they might be offering, or even for any discounts they can provide through affiliate / partner relations as well. Setting this up can be as easy as adding a "coupon" section to your site and having the end user submit their email address to access the page. Popup subscribe forms can also be a great way to build segmented mailing lists as well. Not only will you be providing premium content to your audience and helping them save money, you will also have a killer mailing list for the next time you want to sell something at a discount.

Content Upgrade Lists
Content upgrades are an extremely effective method for increasing mailing list sizes and social sharing. As effective as this method is, it's still one that isn't being used as often as it should. A great way to include content upgrades within your new and existing content is to offer an extra bonus within each of your articles. For example… if you have an article titled "7 Ways to Make Money Online", then you included a section at the bottom that says "Get 3 More Methods to Make Money Online" by submitting your email here. That is a perfect example of content upgrades at it's finest. To put this in perspective, if only 5-10% of your audience ends up using your upgrade option, that's a massive amount of new subscribers to your list over the course of time.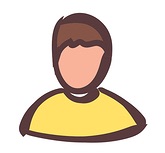 Free Training Lists
A great majority of searches on Google every day are to learn how to do something new. You likely already have a website or blog that offers advice and expertise, so why not offer some free training in the process. With a free training course (or even a few videos), you can build out a new mailing list and use an autoresponder to scale out delivery of the course. The benefit here is that you are building a mailing list of people that want to walk through a process and learn more. Within your training and autoresponder series, you can recommend different services you use, or even promote your higher end products or services throughout the process. No matter what the monetization play is, just remember you are building a list of loyal students who are learning through you and your system.
Build a Mailing List to Grow Your Business
It doesn't matter what type of website, blog, brand or business you currently have in place. What does matter is if you have a mailing list or not. With so much going on in our daily lives and on the internet, people tend to forget what they did just a few minutes ago. That is why most people will leave your website and never come back.
With a mailing list of your own, you can keep in contact with your audience at all times. Even if you already have a mailing list in place, think about how you could segment your audience and offer more by creating smaller and customized lists like the ones featured above.
If you are looking for more options to increase the size of your mailing list, while also not sacrificing quality, be sure to contact us today. We're delivering thousands of opt-in emails to businesses and brand around the world on a daily basis, and would love to help grow your list in the same way.
Comments
comments