Starting a mailing list is one of the easiest and best things you can do for your website, brand or online business. However, growing that email list in size will be much harder — unless you are putting some paid promotion efforts behind your list or sending traffic to your sites.
No matter how you are planning to promote your mailing list or subscribe forms, there are always going to be new and creative ways to see better results. To help with this process, we reached out to some top bloggers, industry experts and professionals within their own niche markets to see how they are actively building out their own mailing lists. Read through each of the expert tips below, then implement a few of the methods into your own site or marketing efforts to see how it can start working for you.

20 Experts Answer the Question "What's Your Best Tip for Growing a Mailing List?"
Grow your mailing list by creating super helpful, inspired, targeted content for your email subscribers from a fun-loving energy. Publish aligned, helpful blog posts, videos, podcasts and other forms of content. Email said content to your list.
Some folks obsess over hacks and tips and tricks and techniques but fall flat on the content creation thingee. It's like putting lip stick on a pig.
I rarely check my stats online because I'm so busy having fun and creating from a space of love and passionate energy – stats take care of themselves from that energy – but noted recently how I added hundreds more subscribers to my list from the last time I checked them. Why? Because I give my readers specifically what they signed up.
The list grows as the clarity grows and as your passion for your blog and business topic grows.
Ryan Biddulph of Blogging from Paradise
—–
Webinars have been an excellent way for growing my mailing list in the past few years. While most people are already using sidebar forms and pop-up windows, webinar registration is taking quality and engagement to a whole new level. It's not just about getting someone on your list, it's also about weeding out the ones that attend your webinar and stay subscribed for future updates — which is completely possible with various mail hosting and webinar solutions.
On top of this, if you are doing joint-venture webinars, this can also grow your list at a very fast pace. The way this works is simple. You find another website or partner to mail out your webinar registration to their mailing list. During this JV webinar, they will earn a percentage of all referral revenue or sales. After the webinar is over, you still have a whole new list of webinar attends to follow-up with.
It's a lot more work than just setting up a mailing list and forgetting about it, but the ROI is also quite huge as well.
Zac Johnson – Blogging.org
—–
Content upgrades are a popular tactic and they convert well. The downside is that they require a lot of extra time to create.I see a lot of people creating them occasionally for posts, and they don't get used much after that.
A great alternative is to add those content upgrades to other blog posts that are topically relevant.You could even take it a step further by setting up topically relevant opt-in forms – e.g. sidebar, after post, slide-ins, popovers etc. This can be done with a WordPress plugin like Thrive Leads or an app like OptinMonster (I talk about these in more depth in this post).
Sure, these won't convert as good as content upgrades but the topical relevance means they'll still convert well. And it's a great way to get more mileage out of the content you create.
Adam Connell – Bloggingwizard.com
——
Running multiple websites and having lead gen forms on each, we've found it extremely effective to create short tutorials or guides related to the content on our sites. A perfect example of this would be our resource guides on how to create infographics, but also how to promote them. Since our audience is looking for resources on infographics and marketing, we know the incentived bonus of downloading our free reports and ebooks will work best.
At the same, we are able to provide follow-up emails to each of these subscribers and show them the type of work we've created for other clients. This means it's extremely important for us to continually show off our best work and design, which is what we offer as a service. Giving your audience a free taste of your best work is a great way to get them not only on your mailing list, but also to secure them as a paying customer.
Srish Agrawal – Logodesignteam.com
——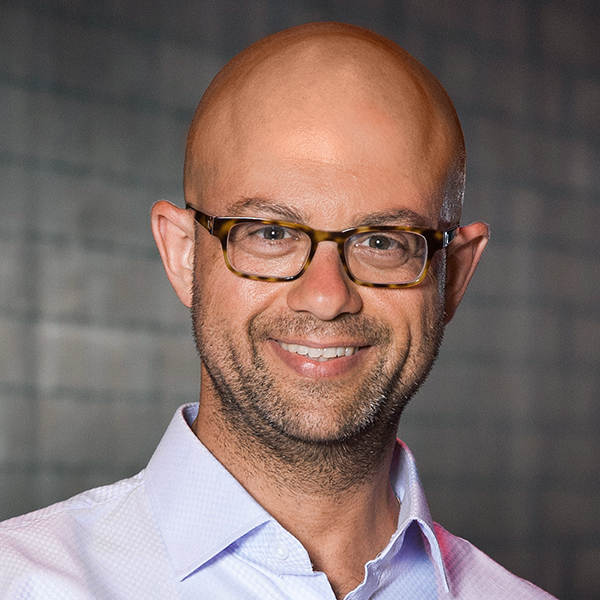 Social media is a great way to build your mailing list. There are a couple easy steps you can take, such as using the call to action button on your Facebook page to send people to your landing page to sign up for your list. You should also optimize what you have to offer in your bio on each of your platforms; be sure to include a link to sign up for your list. Don't forget to remind people that they can get the latest from you by signing up for your mailing list when you're promoting your new content, too. Ads on Facebook and Pinterest also can help drive traffic to your landing page.
Vladimir Gendelman – Company Folders
——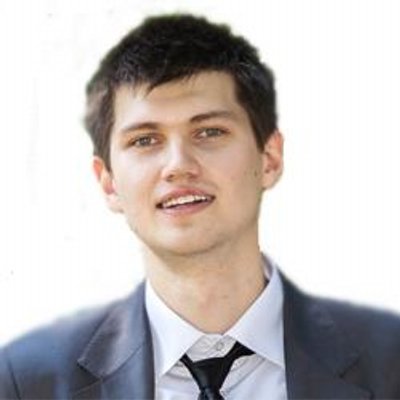 You may find it surprising that the age old "join our mailing list, and you will be subscribed to with gift vouchers of a respected online retailer" remains the best way of growing our mailing list. Every 5 months or so, we change the retailer whose voucher we are offering but the value is the same. It works every time.
But at the same time, we are not looking only to grow our mailing list. Our main target is to get quality subscribers because in this way we can get more activity or conversions from them. So I recommend spending more time on growing your mailing list with quality subscribers than just subscribers.
For example when I read articles like "How I grow my mailing list 2,000 subscribers in just 2 weeks" I always wonder what is the quality of those subscribers.
Evgeniy Garkaviy – Morak.com
——
The best way to grow a list is to offer up great content on your site (to demonstrate expertise/authority/value, then offer up something even more amazing only for email subscribers (like a whitepaper or free access to a webinar, course, etc.) This works really well if you incorporate scarcity ("limited time offer" or "only 150 people" etc.) to not only build the list in numbers, but the quality will be high as well for the real metrics like open rate and click through.
Harris Schachter – Optimizepri.me
——
The title and actual content of a mailing are always going to be important, but what will matter most is the actual quality and target audience that the list is made up of. This is where some sites with mailing lists of 500-1,000 die-hard subscribers are worth a 10x multiple vs. other sites with generic lists that have 10s of thousands of subscribers. A great way to reduce costs and improve engagement of a mailing list, is to simply clean it often and make sure you are only sending out the best and most important updates possible.
John Rampton – Due.com
——
The best way to grow a mailing is always to truly understand your audience and to help them with the problems they face or the objectives they are chasing. As I see it there are two key components here. Firstly get new subscribers. Secondly, hold on to the ones you have. To achieve both of these you need a solid value proposition to convince users to sign up. You need a smart incentive that is irresistible and gives them a taste of what else is to come. Finally and most difficult of all you have to deliver on that value week after week to keep hold of those users. So, no easy wins here. Just good solid marketing.
Marcus Miller – Bowlerhat.co.uk
——
Growing a mailing list is extremely important for the niche market I'm in, which is publishing. While sites like Amazon are great for getting exposure and driving sales, they aren't great at allowing you to access customer information or giving a method to follow up with them. This is different if you are selling through FBA, but for most book publishers, you are pretty much left in the dark.
So a better what to combat against this, is to simply create different outlets for audiences to find your content (social media, blogs, reviews, guest blogging). Each of these will work differently in their own way, but the main goal with each is to have a call to action in place to get someone on your mailing list. For myself, pop up window subscribe forms and incentivizing the process with a free chapter of bonus book download has proven to work best. I'm sure this same method can be applied to nearly all niches. What I have also found is that the more engaging and active you are with your mailing list, the more likely your subscribers are to stay engaged and subscribed as well. Don't just send out a mailing every time you want to sell something of a quick buck — offer something of value in every mailing.
Montgomery Peterson – OriginalColoringPages.com
——
Specificity. Most people simply offer their readers to sign up for their mailing list and use words like "newsletter" or "subscribe". People are numb to these words, so find a way to be unique and specific in what you are offering. Offer any sort of "lead magnet" or bribe in order to incentivize someone to give their email address. This can be a simple PDF, video, anything of value that is easily consumable.
Arman Assadi – Armanassadi.com
—–
My best tip for growing your mailing list is to offer topically relevant pieces of content that require an email sign up. Similar to a content upgrade, this method enables the reader to learn more about a specific topic by providing their email address in order to access it.
For example, on the SuperOffice blog, we link all customer service blog posts to our customer service email templates white paper. The same applies to our email marketing blog posts, where we link each post to an email marketing best practice guide.
We've been using this strategy since 2012 and so far, it's helped us grow our email list from 0 to 8000+ subscribers!
Steven Macdonald – SuperOffice.com
—–
Without a doubt, my favorite method for growing a mailing list is incentivization and popup windows — ideally using both together. Through a WordPress plugin like OptinMonster, it's quite easy to create and split test different forms and bonuses for your site. What's personally worked best for me and my sites, is offering a simple 1-page PDF report. Not only does this save myself time, it's also something quick and easy for my site visitors to download and implement. 50-page eBook PDFs are great, but most people won't have the time to download and read through it all… thus it ends up being a lost lead. Just create something of value and give it to your audience for free. That's how I've grown my mailing list over the years.
Brandon Johnston of Blogreign.com
—–
For growing a newsletter, the best you can do is to offer something valuable for FREE. There is a huge number of ideas and things you can do to grow your list, but offering something valuable for FREE is the best tip I can suggest. Remember… I said, Offer Something Valuable. Put in the time and effort to make sure it's something that your audience will appreciate, and not delete after downloading and wished they hadn't wasted their time.
Atish Ranjan – Techtricksworld.com
—–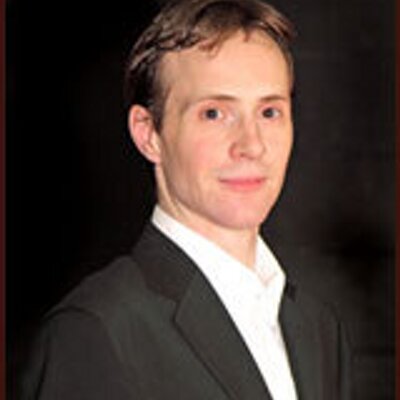 Note, with the following tip, you need to be very careful. Your mailing list can be one of the best tools to help build your business. Getting people on a mailing list can be a real challenge. Here is a quick way to build a fairly large list quickly. Linkedin is a great place for building connections quickly. The average user has about 500 connections. Within Linkedin you can export your connections as csv file which you can then use within your email management tool. Though the people have asked to be connected with you, it best to always send an introductory email explaining your future mailings and give them the option to unsubscribe. This is why you need to be really careful to show value in your newsletter.
Another great part of building a list this way, is that Linkedin allows you to segment the connections, so you can create very targeted lists.
Allan Pollett of AllanPollett.com
—–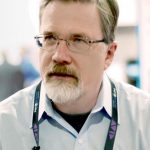 In today's world of constant hacking and the consumer feeling that they have a total lack of privacy, we need to do two things: first, reassure them we are not a scam and, two, provide substantial value in return for them sharing their email with us. To that end, we stress who we are, how long we've been in business and how we can help them improve their lives. All targeted to reassurance. Then, for the promotion, we promote anything free. The goal is to remove any barriers that prevents them from signing up. After we get their name, we will work with them to find products that they want to buy.
However, to get their name in the first place, they need to see value and they need to see that its safe to trust us.
Larry Jordan – Larryjordan.com
—–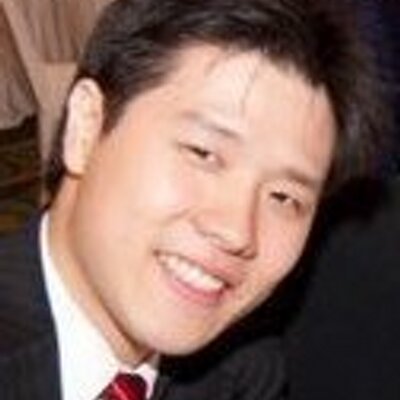 There's really no beating publishing great, relevant, high-quality content. That's how I've built my email list. However, if you're looking for tricks, then perhaps doing a pre-launch campaign is a more relevant tip. Pre-sell your product for a pre-launch and give bump up perks to those who will refer-a-friend. That's one really good way to increase your mailing list.
Sean Si – SEO-hacker.com
—–
My best tip for growing a mailing list is to figure out what your hook is, and then deliver. Right now, every marketer and startup is trying to capture as many emails as possible. They have fully gated content and other things that annoy readers (but work), so how do you stand out from the rest of the crowd? What's your hook? Figure that out, and then make sure your emails deliver on that. If you convinced people that reading your email will help them become a writer on Forbes, make sure your email does that and does it well.
William Harris – Elumynt.com
—-
Over the last year, I have been playing around with growing my email list and here are a couple of things that have really worked for me.
1. Add category-based optin offers for each main area of your website. So, for example, if email list building was a topic you write about a lot, then make sure an optin offer that suits that audience is available on all those articles. It will entice people to sign up far more as it is very related to what they are reading about.
2. Get even more granular and provide post-specific optins (so-called content upgrades) on posts that are doing really well. You can also do this predictively if you are working on a big piece that should do well based on previous content like it. I did this with a couple of pieces this year. One in particular that worked insanely well was with a post about 100 online business ideas. I created a pdf summary of all these ideas (which are obviously hard to digest online – the post was 15,000 words) and it got a 9.5% optin rate on a pop up. Far above anything else on my site to date.
So, if you have posts that are very popular and would be a great target for optins then give it a try.
Ashley Faulkes – Madlemmings.com
——
Create a Thank You page, where readers will be redirected after leaving a comment on your blog (this is one of the most underutilized blog pages). Here, create a landing page with an opt-in to gather new subscribers. Run A/B testing, to find out which is the most converting design and the most compelling message to invite users to join your mailing list.
Erik Emanuelli of ErikEmanuelli.com
——

The best way to get more subscribers is to offer a great incentive, something that truly offers value to your potential subscribers. Things like extensive guides, useful templates and quick checklists work best, in my experience. Make sure to explain why downloading these incentives will help your audience and why they would benefit from joining your subscriber list, and add a strong call to action. Preferably, use A/B testing to test out different incentives and calls to action, so you can find out which work best with your particular audience.
Lilach Bullock of LilachBullock.com
——
Explode Your Mailing List Growth with AfterOffers.com
As you can see through each of the expert tips above, there are plenty of ways to squeeze more sign ups out of your subscription forms, pop-up windows and site traffic. No matter how much you continually optimize and split test, you are still going to be limited by the amount of traffic and site visitors you are actually hitting.
To start growing your mailing list like never before, contact AfterOffers to see how we are sending 100% opt-in email sign ups to thousands of websites, brands, and business on a daily basis. We've partnered with only the highest quality sites, while also implementing our subscription form process into each. The end result for you is real subscribers at a much lower rate than the competition. To learn more about this process, please watch the short video below.
We have a limited window on how many advertisers and clients we can accept at any given time. Contact us to get started with your campaign today.
Comments
comments