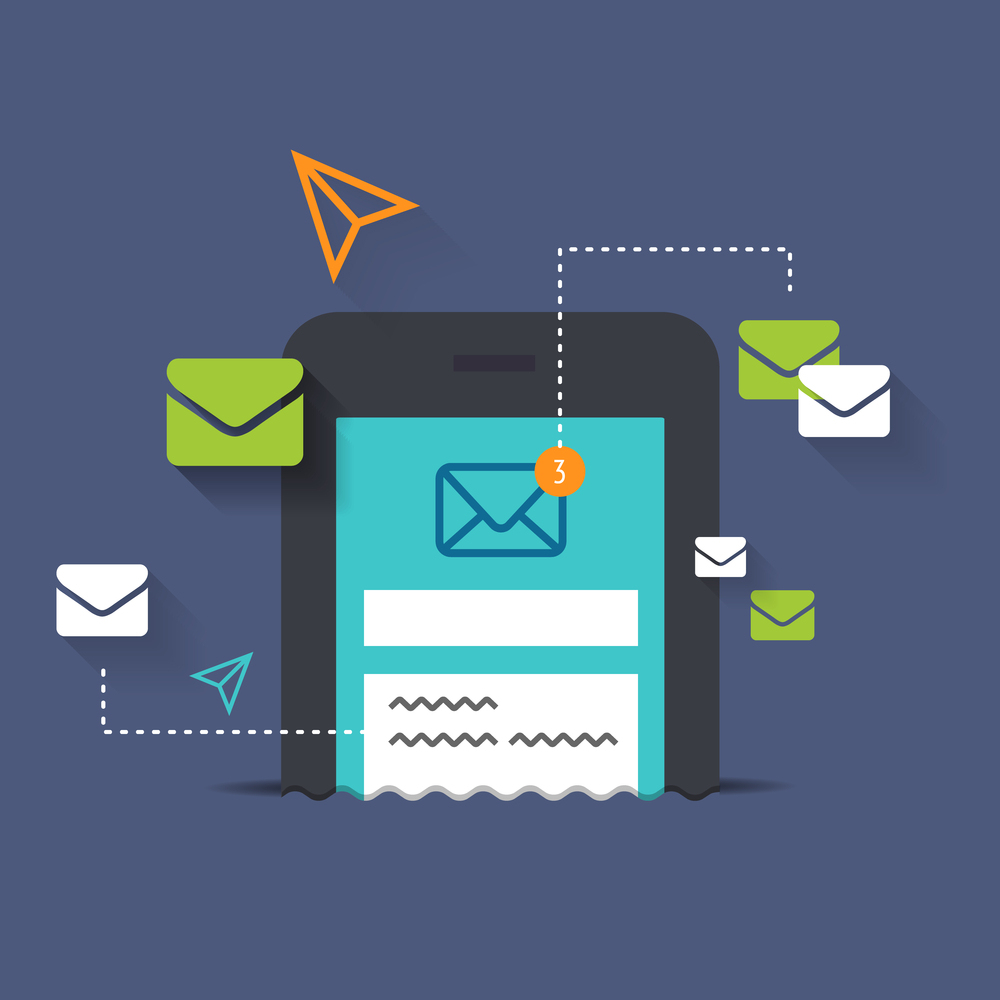 Have you ever felt like you were stuck in an era where you couldn't move forward? I wonder how some of our ancestors felt when they first discovered fire. They must have realized what a powerful thing they had stumbled across. They could cook with it, keep warm by it, and use it to ward off dangerous predators.
Over time, they would realize fire also brought light and security as well. The same is true of an email marketing plan in our day. The more tools you have, the better your life will be.
The Importance of an Email Marketing Campaign
Your email campaign is an important part of your overall marketing plan. You work on your email messages and polish them to where they will bring you the results you want. You work on your subject line. You fine-tune your content, all in the hopes that it will increase your open rate, click-throughs, and conversion rates.
But how do you track your email campaign? You can have the most impressive emails in the world, but without an efficient tracking tool, you will have no way of knowing how effective your email campaign is with your target audience.
Increase Email ROI with these Email Management Solutions
In this post, we examine seven of the best email tracking management solutions to see which ones may work best for you with your email campaigns. Special thanks to Capterra for their reviews and comparative breakdown of services provided on each.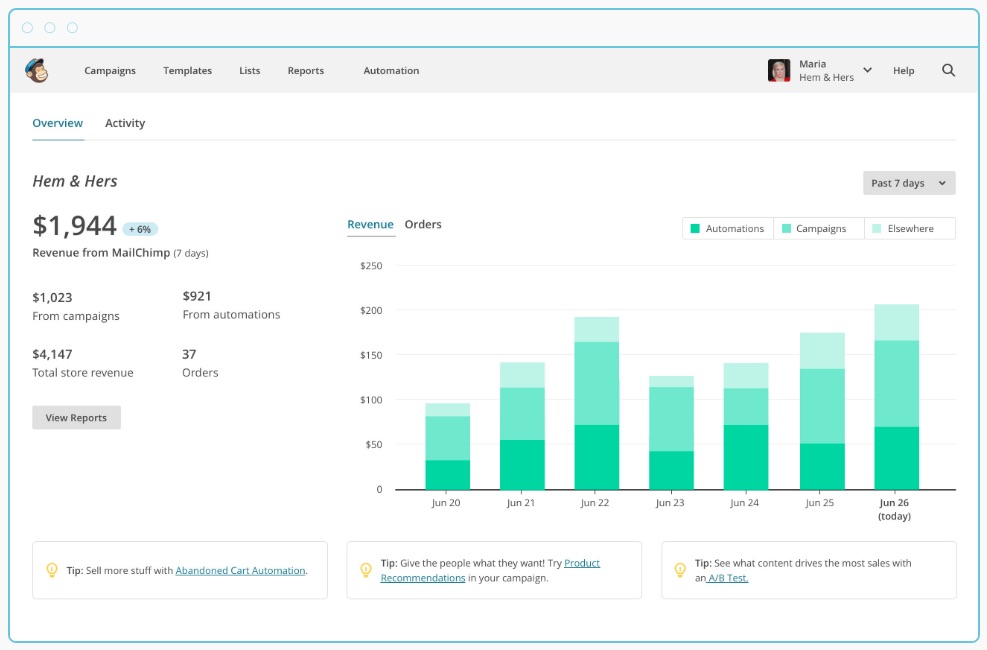 MailChimp
MailChimp offers a way to reach your target audience in a way that makes an impact. More than 12 million people and businesses around the world use MailChimp to create their marketing emails and targeted email campaigns.
You can set up automated emails to go to your subscribers using MailChimp and compile and build marketing lists. There is 24/7 online help anytime, and you can target users on both desktop and mobile platforms, which makes it mobile-friendly. There's a free trial, and the normal subscription rate is $20 per month.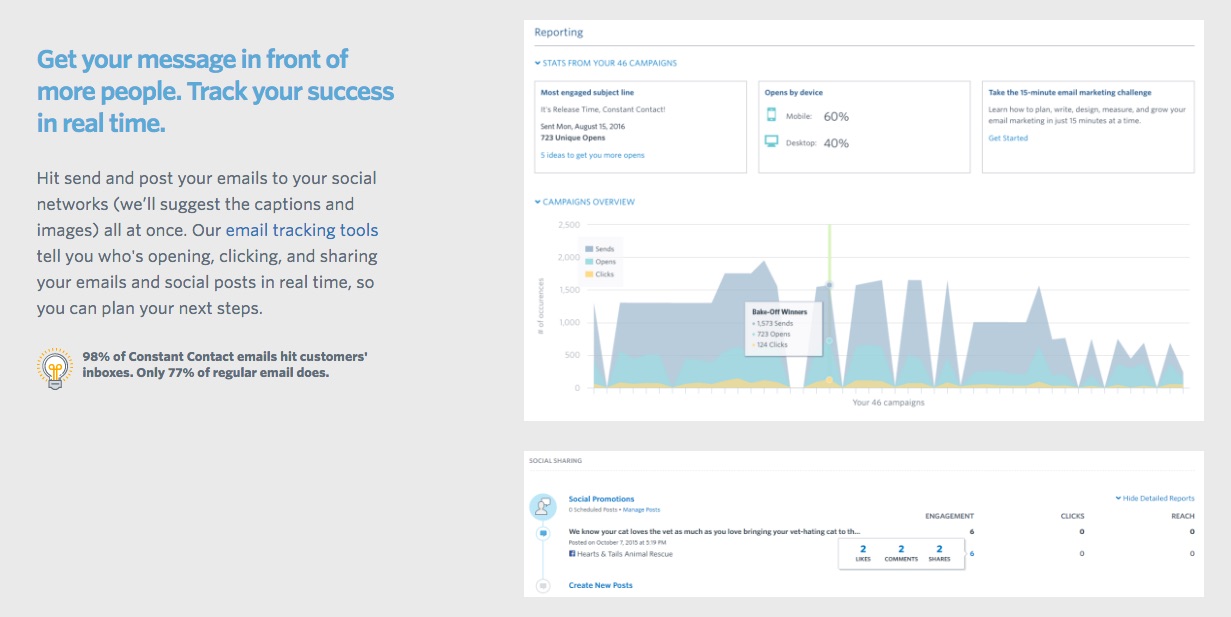 Constant Contact
Constant Contact is another platform that helps you make connections and keep your email marketing moving forward. You can build, manage, and grow an email list that you can coordinate with your professional email newsletters. It can do things like bounce tracking as well.
There are autoresponders and spam-tracking included in the premium version.
Feel free to try this solution for 60-days before committing to buying. The normal subscription rate is $15 per month.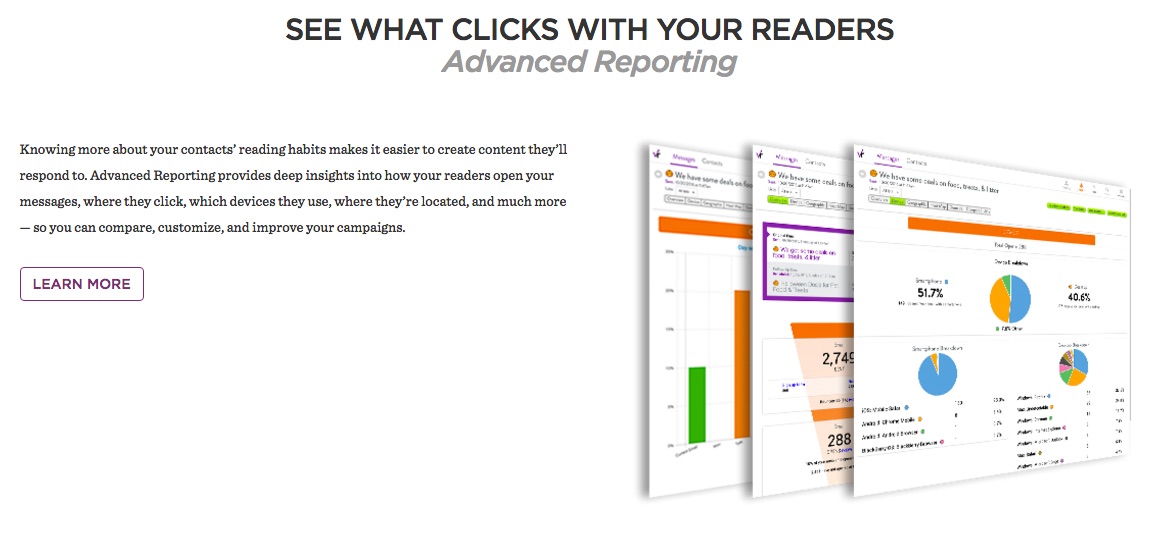 Vertical Response
Vertical Response is an email response tool that lets you connect with your customers. You can send offers and promotions as well as newsletters and other items without knowing any code or having to hire a special designer.
Another great aspect of VerticalResponse is that it looks just as great on mobile phones and tablets as on a traditional PC. You also have the ability to share the same message that you create with your Facebook and Twitter audience.
With all of this integration, it's easy to see why this is one of our favorite solutions for email marketing and tracking.
Campaign Monitor
Campaign Monitor lets you design pixel-perfect designs with a drag-and-drop tool that creates beautiful personalized emails. You will also have access to list management tools that allow you to manage your subscribers quickly and easily.
Timing is important too. By planning your timing with Campaign Monitor, you'll be able to choose how often the emails go out and to who without the hassle.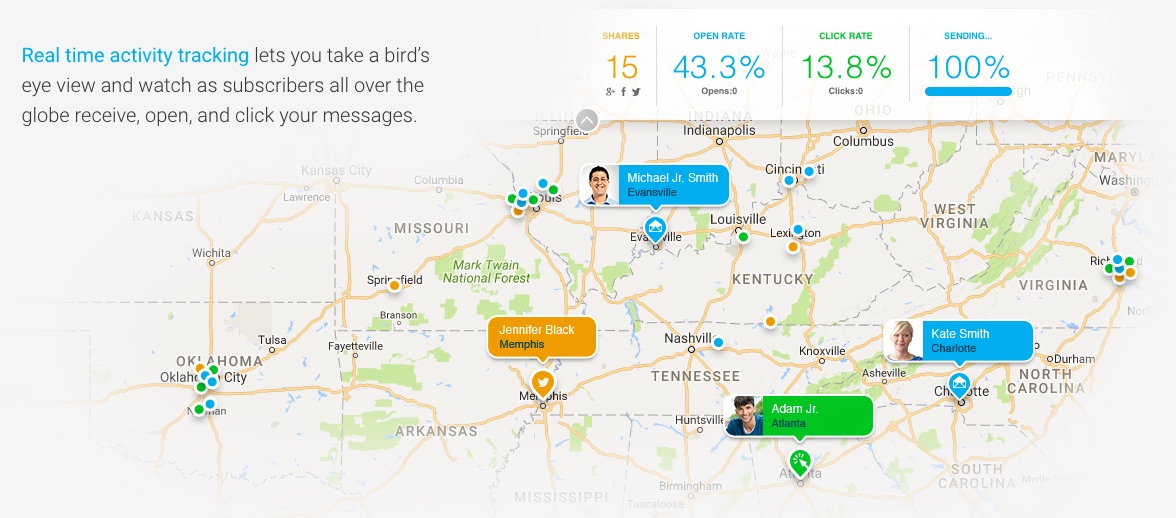 Get Response
Get Response helps entrepreneurs and business managers to target specific subscribers, and it focuses on the lists so that you are marketing to the people who are most likely to be interested in your products and services.
You'll also have marketing automation, as well as responsive email design, hundreds of templates, and even some statistical tools to analyze your results.
The goal of GetResponse is, as its name implies, to "get a response." It has one of the most powerful email analytics tools that's engineered within the program to produce the best results and get you responses.
Once you start getting responses from your targeted audience, you can make offers directly and work on making a sale to specific customers as well as to groups of people that you wish to influence. It also features an "unsubscribe database" that tells you who is unsubscribing and why if they leave a reason. This alone is value insight into why some are not staying with your email newsletters so that you will know what you can do to improve your response rate.
It's a great tool that you can use to focus on building your list and fine-tuning your strategy to increase sales and conversions.

Yesware
Yesware is the "email for sales people" to close deals, earn more money, and gain insight into your prospecting. You'll get reminders about when to follow up on a potential sale, guides you to making better decisions on email marketing content, and much more.
The synching capabilities of Yesware is one of the best features, and it offers you a way to make sure you never forget an appointment, sales pitch, or email. Avoid bothering potential clients too much by repeat messages that they already got with the synching and reminder features. It works on multiple platforms, including mobile, and that satisfies the Google requirement for mobile-friendly.
The various features of Yesware help you remain more focused and productive by taking the guesswork out of the process of building and maintaining your email list and help you track your progress with numerous tracking and analytical tools that are hard to beat!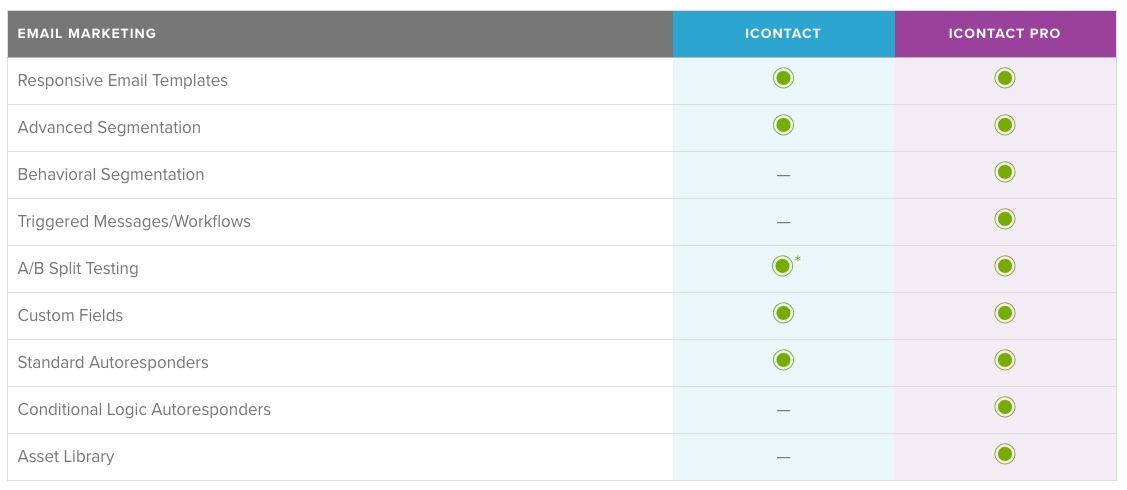 iContact
iContact allows you to easily create, send, and track your email messages that you send to clients. You will love the multiple features such as the "Message Builder," which allows you to select a predesigned template. Then fill in your customized information to your clients or mailing lists.
There are several templates to choose from. You can also change the look of the template to fit your tastes and brand. Your messages will always look professional, and you'll have plenty of customer support if you need it.
This solution allows you to walk through the entire process of creating a subject line, your email content, and other features that will capture the attention of your target audience. You can create hyperlinks and edit any part of the content that you need to.
It is a rather robust email creation tool that also gives you several choices within the editor to change and modify the content, templates, and other aspects of your email marketing message.
Track and monitor the success of your email through the bounce tracking and click-through tracking features included in the basic version. For more enhanced features, subscribe to the iPremier version which adds features such as multivariate testing capabilities and other features.

Summary: The Discovery of Fire
A good entrepreneur uses one tool. A great entrepreneur is always searching for even better tools and solutions that will help them reach their goals for their brand and their business. Like the discovery of fire, it is just the beginning and should ignite you onward to future discoveries. You should always be trying out new software and new tools and resources that will help you move forward toward your goals.
We hope this list of top seven email tracking tools will help you on your way to a better email management and marketing solution that will pay off for you.
No matter what solution you use for your email delivery and tracking, be sure to have an email marketing solution in place to actually grow your list. This is where AfterOffers comes into play. We are actively sending thousands of opt-in subscribers daily to clients from around the world. Contact us today to see how we can help double your list size, while also improving subscriber quality.
Comments
comments