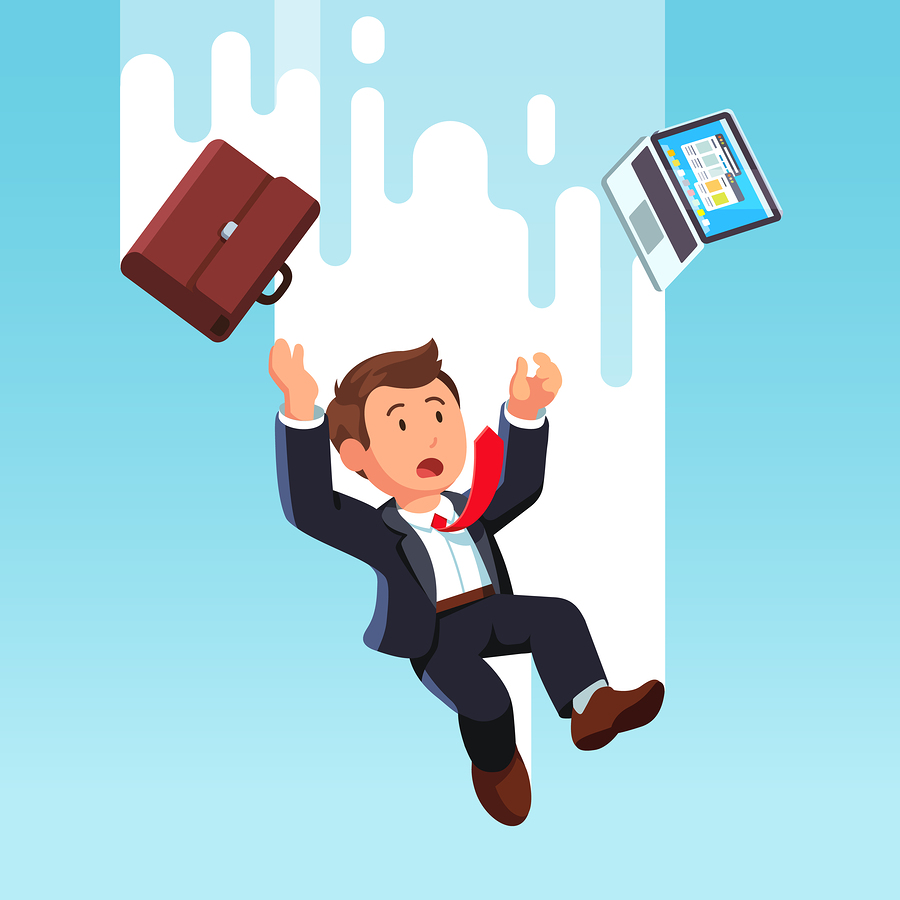 When it comes to building an email list, you want to attract the right people who will become a part of your loyal tribe. These people will be the ones who will buy from you first and spread the word about what you have to offer. Knowing this, there are a few things you'll want to consider when you're building your email list. Many business owners make these costly mistakes and you don't have to be in that number.
To build a strong mailing list, you'll want to avoid these seven common mistakes made by so many businesses and brands. 
1. Ineffective Incentives
It's really important to have a good incentive to get people to sign up for your emails. If there's one thing people could afford to have less of, pointless emails make the list. Most people are trying to eliminate as many emails from their inbox as possible. If they agree to accept your emails in their already crowded inbox, it's best to make it worth their while. Whether it's a percentage off of all merchandise in your store, a free e-book, a free video course or a free consultation, deliver an awesome incentive that'll make it hard for your customers to refuse. As time goes on and you continue to build your list, take a look at what works best and what doesn't. Consider changing the incentive to keep things fresh and gain the attention of more potential customers. Ask other professionals in other fields what works for them. Try to avoid asking your competition. As long as you keep an incentive going at all times, it'll be a lot easier to entice more people to your list.
2. Proofreading: Spelling, Grammer, Links, etc.
If your proofreading skills aren't up to par, it's best to outsource this task to an editor. Truthfully, even if your proofreading skills are amazing, it's easy to miss a few words or phrases. If you're not a great writer, it's a really great idea to hire a copywriter to communicate the language you'd like to use in a way that'll entice readers to continue reading through the email. An editor is great because they'll be able to help you keep your messaging consistently cohesive and polished. If you have a lot of typos in your work, it's hard to read. Plus, it also communicates that you don't pay attention to details, you're slightly illiterate and unprofessional. While none of these components may be true, first impressions are lasting impressions. It's best to keep your brand in the clear by incorporating the right messaging as well as polished syntax and grammar. Furthermore, if you have a few links to other websites in your email, make sure those links work. It would be terrible to promote an upcoming sale and send customers to a broken link. This can be an astronomical mistake for those who lose patience and take their dollars elsewhere.
3. Monetization Strategies
Since dollars are now a part of the conversation, it's important to note how much monetization strategies matter within an email list. Many internet marketers will preach that the money is in the list. This means that once you send a monetized email out to a receptive list, you can easily make a lot of money. It's equally important to deliver valuable information and incorporate solid monetization strategies in every email. Monetization strategies include affiliate links and programs, promotions, sales, coupons and new merchandise. One problem many business owners face involves timidity and the concern that their monetization strategies will be perceived as desperate or needy. Don't be afraid to promote these types of strategies because you're in business to become financially profitable and share a good product or service. When people willingly join your email list, this action states that they're interested in what you have to offer. They want you to share your content and promote your merchandise. They want to stay in the know with what is going on within your company. If you refuse to monetize your email list, it makes the whole mailing list strategy pretty pointless.
4. Ignoring Mobile Users
The main reason a mailing list is so effective is that so many people are glued to their smartphones and tablets. Most people check their inboxes multiple times every single day. As a result, the chances of them seeing your content are a lot higher. Phone usage is a lot more convenient than opening up a laptop or desktop, booting it up, opening the browser and checking email through an internet browser.
Take a look at Amazon. They made the process as easy as possible for their clients. They chose to use the ease of the one-click purchase because they understand the value of convenience and ease. Make it easy for your list by optimizing every for the mobile user. Make things as simple as making one click to get things done. You'll find that the people on your list will be more responsive and receptive when they don't associate your brand with difficulty, inconvenience and dated email marketing methods.
5. Bland, Basic Content
As a business owner, you probably have a lot on your plate. However, this is no excuse for boring content in your emails. These emails go to your client base and if you want to keep them, make sure they're interested in the content you're sharing. Share specific content that's valuable and isn't easy to find in a simple Google search. Put a spin on the content and customize it to your taste. There should always be a sense of exclusivity within the content you share. If people feel like they can find your content anywhere, there's no point in joining your list. If you're stumped on what to produce, consider asking the people on your list. Ask your followers on social media. Ask customers that you come across. Conduct a few surveys and polls to find out what the pain point is. Once you figure it out, create content based on the need. It's also important to note that as someone who may be very busy, it might be a better idea to outsource the content creation process to someone who can churn out content with their eyes closed. Sit down with a content strategist and come up with ideas for posts, articles and graphics. As long as everything is cohesive and interesting, you're more likely to be successful by outsourcing the content.
6. Inconsistency
If you're not consistent, people will forget about you. Motivational speaker Dr. Eric Thomas always notes that talk is cheap, but the execution is worshipped. Even if you feel nervous and are just getting started, show up and remain consistent with your efforts. Decide what your editorial calendar will really look like. Once you know. stick with it. Whether it's once a week or three times a week, remain consistent and relevant. When you're at the top of mind for the consumer, you have a better chance of getting the sale. Even if sales don't come immediately, consistently produce content through the email newsletters. It shows your subscribers that you're not going anywhere. Too often, people start a newsletter, social media campaign or business and within two months, they quit because they don't see the results they want. Don't fall into this trap. Always remain teachable and take note of what seems to be working. However, you want to give your strategy time before you throw in the towel. But, in order to get a fair understanding of what doesn't work, you have to be working. Remain consistent. it's the only way to really see results.
7. Missing Autoresponder
An autoresponder is used to gather data, email addresses, names and other information. It also automatically sends information to your list. There are a few notable autoresponders that most professionals use. Resist the temptation to be cheap and build your own. This is not an easy task and it's quite unnecessary. Do a simple search to see which autoresponders business owners recommend and take their word for it. In a case like this one, you don't need to reinvent the wheel. Discover what works and stick with it.
Don't Make the Mistake of Not Using Opt-in Emails
One of the best ways to find success with your email list is to make sure all of your subscribers are 100% opt-in and actually want to receive whatever it is you are sending out. AfterOffers.com currently provides thousands of opt-in email subscribers to clients and list owners around the world on a daily basis. To learn more about how you can double the size of your mailing list, while also seeing massive ROI and results at the same time, click here to contact us today.
Comments
comments