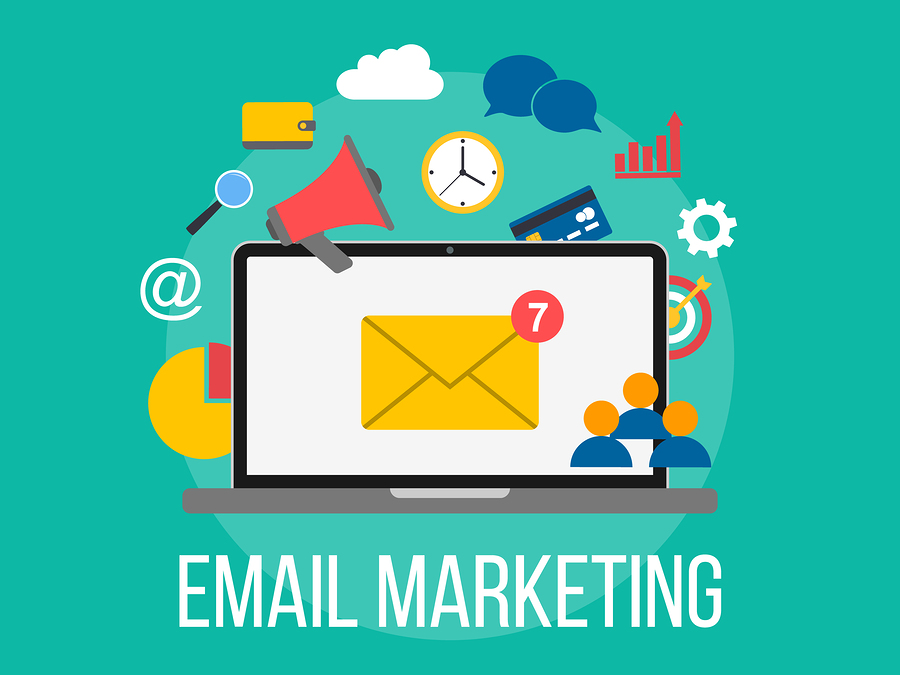 As a marketer, you'll want to put your best foot forward in 2018. To manage and build a responsive email list is usually the main goal as it's good for business and many other reasons. However, one of the most confusing aspects of email marketing is understanding where to bring in the highest quality leads, how to best manage your data and also your opportunities with list segmentation, personalization and how to best target your subscribers.
To help with this process, we came up with a great list of 17 email marketing stats to allow list owners to take more control over their lists and explore additional marketing and targeting efforts. Be sure to explore each of the methods below and see which work best for your brand.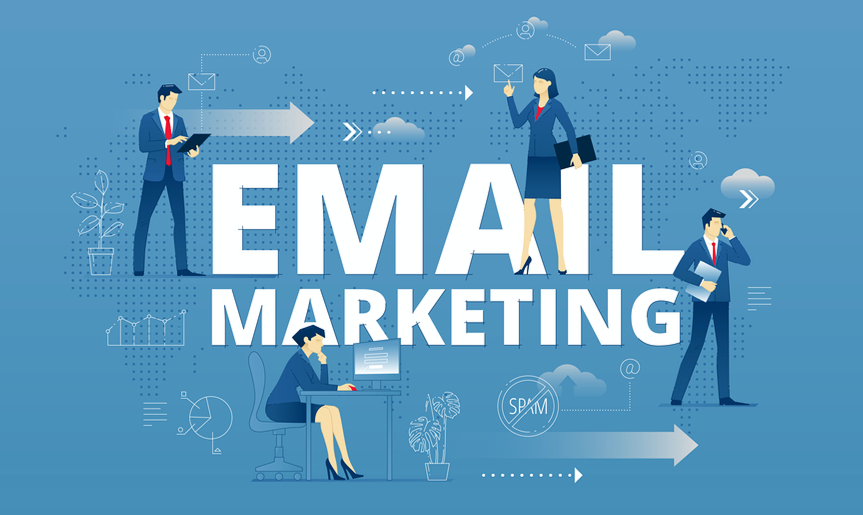 1. Approximately 3.7 billion people have email accounts. This number is only projected to grow as the years go on. By 2021, this number will grow to 4.1 billion people. This is really important for business owners and marketing professionals. As the years go on, the number of people will naturally increase. Understanding this, it's important to put the infrastructure in place and remember that email marketing is a worthy investment.
2. As a marketer, it is essential to create email marketing campaigns translate well for mobile users. Three out of 10 people who choose to unsubscribe, will do this because this email isn't optimized for mobile users. That's three people too many to lose when this is a matter within your control. Besides, there are so many tools to make this happen.
3. For a significant number of people, there's nothing sweeter than the sound of their own name. People like to feel special and according to statistics, this applies to a number of email users. The personalized touch will take your emails far. If you decide to personalize the emails in the subject line, you increase the chances of an open rate by 29.3%.
4. Human behavior is very important to consider when it comes to marketing. One of those behaviors is procrastination. Procrastination is a major motivator for many people. They work in a rush and really thrive off of the adrenaline rush. Words like important, hurry and urgent will really do an excellent job of attracting the attention of many as they increase open rates.
5. You might want to pause before you consider sending that work request to your graphic designer. Hold off on hiring the graphic designer because there's evidence to show that while many people may love the look of HTML and good-looking graphics in their inbox, the plain-text emails typically get the most eyeballs.
6. When it comes to business, it's wise to make sure you receive the most return on your investment. In 2016, reports stated that email marketing gave better ROI than social media, paid research and direct mail combined. That's too powerful to ignore.
7. List segmentation is incredibly helpful if you're trying to manage a lot of people on one list. Separate the large group into smaller groups that are more specified. As you get more specific with the common denominators of the people on each list, you'll be able to send content that applies to them and provides more value.
8. 49% of marketers don't do their research and throw caution to the wind when it comes to the email content creation process. If you don't conduct adequate research, you're basically shooting darts in the dark. This is not a good process to continue as a marketer.
10. Retargeting and automation are major components to email marketing. With social media, news and so many other distractions, it's easy for people to forget about their current task and move on to the next one. Set your emails on automation so that they can serve as gentle reminders to your audience so that they can continue learning more about your offers.
11. Make sure that the content of your email is shareable for social media. Interestingly enough, most people are three times more likely to share the content than any other leads you might gain through other channels or platforms.
12. Even though emojis may seem juvenile to some, they're really big in smartphone culture and are considered a great way to communicate. Between 2015 and 2016, the increase of emoji messaging skyrocketed to 775%. In 2018, it'll continue to rise.
13. Spam is one of the most annoying pieces of mail to receive in your inbox. Unfortunately, as a marketer, there may be times when others view your emails as spam. About 68% of people who end up reporting the spam do so because of a bad subject line. Put thought into what the subject line is.
14. Out of all the users that subscribe and interact with email lists through their inbox, the majority of them are Apple iPhone users.
15. The best part of waking up doesn't always involve a brand-name coffee. In fact, 58% of people grab their phone as soon as they wake up. Once it's in their hands, they open up their inbox and check their emails. To attract the most business, you might want to schedule your emails to go out early in the morning. This way, it'll be the first thing they see when they wake up.
16. Mobile advertising continues to rise on platforms such as Facebook and Instagram. The same applies to mobile email advertising. By 2019, 3/4 of all digital ad spending in this country will be used for mobile marketing. Yet, it's still important to do research and see if this works for your audience because many people hate mobile ads.
17. When you're taking a closer look at who uses the internet and how many people are actively using it, it's safe to say that about 80% of people own and use a smartphone to get on the internet. An increasingly large amount of people have access to your brand with the touch of their smartphone. To make it even more sobering, this is the case worldwide.



Improve Your Email Marketing Reach and Performance in 2018
No matter how many of the email marketing tips you are already using above, it's always improve to improve yout ROI and scale out your list size as well. The more subscribers you have joining your list on a daily basis, the more likely you are to improve your overall earnings, sales and ROI over the course of the year.
To learn more about how to effectively double your mailing list size in the matter of a few weeks, contact AfterOffers today. We will show you the true power of 100% opt-in email marketing and how to drastically improve the size and quality of your list, without having to spend thousands of dollars in the process.
Comments
comments