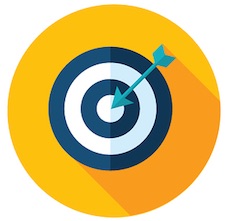 Do you use email marketing campaigns to increase your leads and customers? If so, you're not alone. Email marketing campaigns are one of the most important things that you will do to maximize your revenue and increase your ROI. But how do you increase your ROI (return on investment) that you receive from subscribers?
Increasing your subscriber database
First, to do this, you must increase the number of your subscribers. Having leads is great but turning those leads into active subscribers that you can market to helps you move up the sales chain faster and increases your ROI with your business efforts. How do you do this? Creating email campaigns is not enough. You also have to monitor and adjust those campaigns to get the most out of your efforts.
You can't afford to waste time when it comes to creating effective email campaigns, and a big part of that effort is to track and measure it. After all, as some famous people have said, "You cannot change what you don't measure." (Peter Drucker)
Google Analytics and Tend
One simple way that you should track your metrics is by using the obvious tools first. Google Analytics is a free tool that you can use simply by having a Gmail account. However, be advised that you will not automatically have a Google Analytics account simply because you have a Gmail or YouTube account. You have to sign up. If you have not yet signed up with Google Analytics, you can do that here.
Another paid tool worth considering is Tend. Tend bundles all of your website data by each individual visitor and shows a full history for each person that visits your site. You can see which websites each person came from, what pages on your site they looked at and what ads they clicked on.
Tend has a deep integration with Zapier so you can push sales data, CRM activity or any other important action from other software tools you use without a developer. This makes it easy to see which marketing tactics are effective at driving user behavior you care about on and off your website.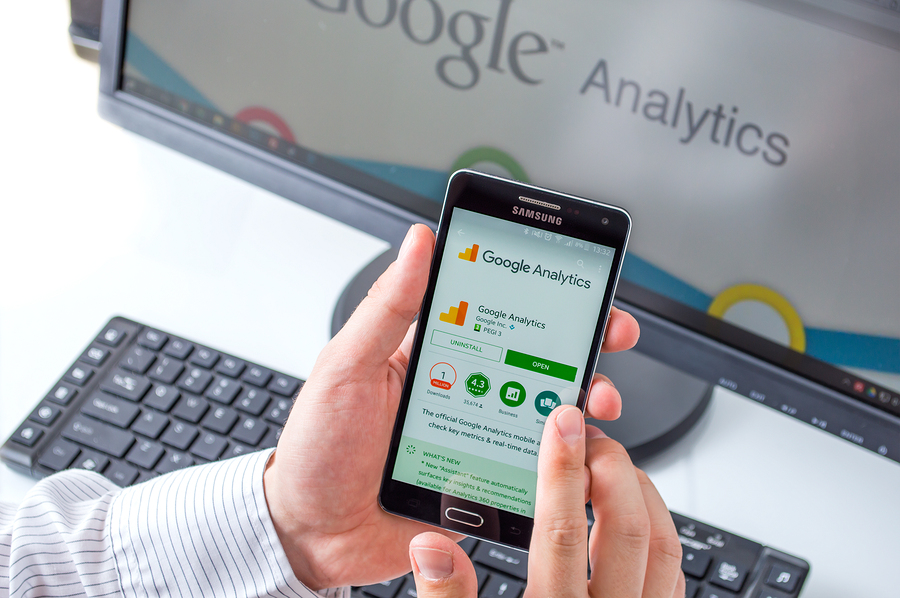 Using Pixel Tracking to Track Results
Another highly effective way to track customer results is to use pixel tracking. Many platforms now offer Pixel Tracking as a way to measure and track the results of specific customers and whether they purchase from you or not, as well as a host of other factors.
Google has an entire page on their site dedicated to explaining the process of pixel tracking. A tracking pixel is a code that is inserted into a custom or third-party creative that then sends this information to the server and returns a GIF file (image) of the activity.
Tracking pixels are an excellent way to track customer data over time since it gives you a file that you can keep and refer to often when planning your email or online marketing strategies.
How to Use Retargeting to Win More Customers
If you want to win over more customers and increase your ROI, you will need to do more than trying to take customers through your sales funnel and hope for the best. Instead, you need to have an effective strategy of what you plan to do with those who "slip through your funnel" and leave your site without purchasing. Retargeting is an effective way of revisiting those customers who did not buy from you in the past and redirecting their interest in something that you can offer them that they may purchase in the future.
Facebook Ads is one of the most effective ways to create a retargeting campaign around your existing audience and site traffic. Not only do they offer a self-serve advertising platform, they also offer up tools and tutorials to help with the creation and optimization of your campaigns.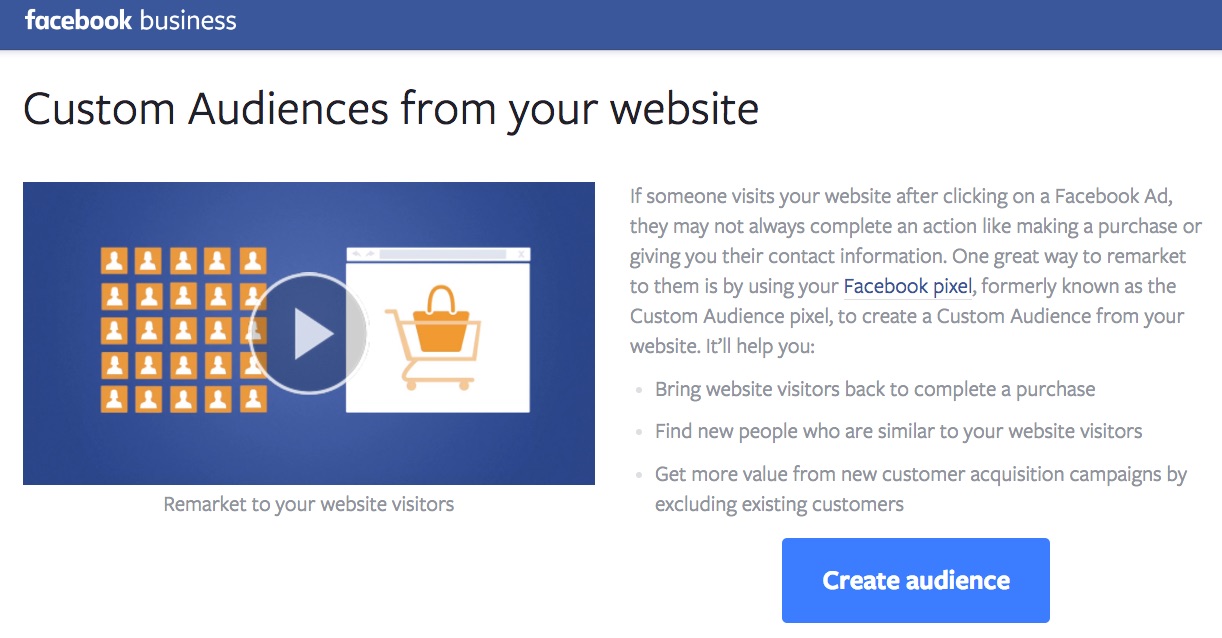 Third Party Tracking Pixel Applications
Are you still having trouble figuring out how to get started with your tracking pixel? To make things simpler, you could start with a third party application. One example of a third-party tracking pixel application is AdRoll.
AdRoll is an all-in-one digital application that tracks your customer behaviors and helps you to retarget your ads to present something that will appeal to them. If they fail to purchase something from your site but you think they are a good prospect for other products, you can retarget your content to appeal to these lost customers.

Also, you can retarget your audience by getting you new leads through customizing the user experience with personalized messages and promotions that best fit their preferences. This is like cutting through the hype and giving a sales presentation in front of the people that are most likely to buy. When it comes to increasing your ROI in the online sales world, that's huge.
Tools such as Adroll help you to optimize your sales campaigns better to target those people who are most likely to buy in addition to retargeting those who didn't purchase from you in the past.
Adroll retargeting uses personalized ads based on the behaviors of new audiences and thus increases the potential to sell to the people most likely to want what you are selling.
If you have never used Adroll for your email retargeting campaigns, it might be worth a look. They have a video ad on their site that explains the major components of what it does, and they have excellent customer service that will help you if you run into a problem. It may be worth it to invest in a third-party app if you need help retargeting.
More About Retargeting
Retargeting is a technique that applies a cookie-based technology and Javascript coding to anonymously follow your target audience through various behaviors in the web.
The technicalities of this process just involve placing a piece of code on your website (called a "pixel") that resides on your website to capture visitor behaviors. When you get a new visitor to your site, the code will create a new browser cookie. The cookie will allow your retargeting host know when to show ads that they are most likely to click on at the right time. The key is that the cookie will tell your retargeting provider when to put the ads in front of the people who are most interested in your products and services.
This cuts your time, as well as your ad dollars in half by taking the guesswork out of creating an effective ad campaign that is similar to presenting a sales presentation in front of your best prospects while weeding out the rest and redirecting others to your site who may have fallen through the cracks before.
As you can see using retargeting is a very efficient tool in increasing your subscriber database and ROI because it focuses the effort where it will do the most good, much as you would when you weed out your prospects list to include only the people who have indicated that they are interested in your site.

Saves Time and Money
The more you can save time and effort regarding the leads generation process, the more you will be able to increase your return on investment and spend your ad dollars in a much smarter way. This will enable you to spread your money out over other projects, as well, so that you can expand your business in ways you never thought possible before.
Retargeting simply isn't enough when it comes to email list management and ROI, you also need to be growing your contact and newsletter list at all times. This is something AfterOffers has been helping thousands of clients with on a daily basis. Through our partnerships and massive reach, we can deliver hundreds of qualified opt-in email subscribers to your list daily.
Click here to contact us today to get started with your own opt-in email campaign, and be surprised at just how effective our advertising platform really is!
Comments
comments