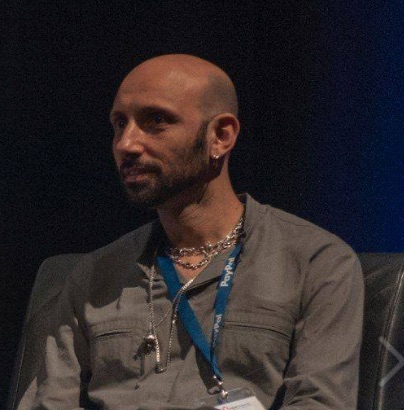 Having a presence online for your brand or business simply isn't enough. You also need to have a business model and a way to stay in touch with visitors after they leave your site. Every online business starts at zero before becoming a huge, successful and profitable company. This is the same mentality you have to take when building a list for your business as well. Don't judge your list simply by how many subscribers you have. Instead, focus on it's value and how its allow you to connect and engage with your most loyal brand followers and customers.
With all of this in mind, today we are going to once again seek out some valuable information from another email marketing expert. This time around we have Gil Levy, who is the founder of eCommerce Partners and also has years of experience in the world of e-commerce, search engine marketing and of course, email marketing. Through his expertise in online marketing and branding, Gil has helped hundreds of brands reach their goals through online and email marketing based campaigns.
1 – Please briefly tell us about yourself and how you got started with online marketing.
In 1994, I was helping companies such as AirTickets.com, QuickSilver.com and Jumbo.com to host site builds and bandwidth solutions. Through a company called Web Business Services (WBS.com), technology and infrastructure became more accessible and it became logical to shift my focus on helping companies with their marketing needs. I started with organic SEO and email, followed by PPC and affiliate programs.
2 – Is email still the most effective marketing platform today… and how has it changed over the years with the addition of social media and mobile?
Email remains the most cost-effective way to reach out to your current subscribers and customers. Most businesses spend a lot of money, acquiring customers through Search Engine Marketing, Affiliate Marketing, Social Media Marketing and other forms of acquisition. Once you have that person on the site, it is so very important to be able to communicate with them in the future, and that is where email comes in. Email is also the one variable that allows you to directly contact your customer at any given time, without any additional marketing costs built in.
3 – With so many different email platforms to choose from, what should marketers specifically be looking for?
This depends on where they are at in their business life and if they are willing to invest in the product long term. Starting out, it might seem like the best option is to sign up for a simple solution which can get out your first email as soon as possible. However, if your business is looking to grow, and if email is going to be a large part of that growth, you will want a platform that provides solutions for cart abandonment emails, automated acquisition email series and the ability to send triggered, lifecycle messages based on previous site behavior and purchase data.
4 – What is your preferred method of collecting emails and building your list?
We have found that it is vital for eCommerce businesses' to have an effective on-site acquisition box. While the subscription % conversion rate may be lower, the sheer volume of email addresses that can be collected on a user's first visit to the site is very large. Depending on the circumstances, cross-branded contests also work well.
5 – What are your best tips for writing effective email titles/content that get opens and clicks?
Any email containing a promotion will have higher engagement than those without. However, the key to an effective email marketing program is remaining relevant. As long as you can continue to send your subscribers relevant and engaging content, open and click rates will remain strong.
6 – Based on your own experience, is it better to send long form or short form written content in emails to your mailing list?
Depending on the industry and relevance of the content, the length of the email may vary and have equal success rates. Factors may also include your clients and what appeals most to them – whether it is scroll product options or short click-through links to your shoppable site.
7 – What is the best way to setup an effective autoresponder series?
An effective autoresponder series is one that saves you time as the email marketer and assists your customers regardless of the queries they may have. It also provides links to your site providing FAQ's and details to a support system/customer service when making or following up an order. An autoresponder series is spanned out appropriately depending on the content being provided and call to action.
8 – If you had to start over from scratch and only had $1,000 to start a new mailing list, how would you spend it?
I would spend the $1,000 to design & set up a pop-up to acquire subscribers and a welcome message with some incentive to make that first purchase. With any remaining budget, I would work towards designing a newsletter template, which can then be reused over and over again in the future. The rest would be used on traffic and getting people onto our mailing list.
9 – Lots of site owners and marketers have mailing lists, but they aren't making money with them. What are they doing wrong?
The success of a mailing list is based on quality, not quantity. This is something many marketers and list owners still have struggles with. It must be filled with those willing to engage so your efforts are not wasted. A successful mailing list must be cleaned and feature potential and past clients with lifetime values. No matter what the end goal of your mailing list or business model is, you need to provide value, otherwise everyone will just unsubscribe.
10 – If you could tell online marketers and brand one thing that could improve their email marketing and list growth, what would it be?
Having an acquisition plan is the most important thing. Traffic is only getting more expensive, therefore there needs to be a plan in place on how to acquire an email address. Once you've mastered this process, there is no reason why you can't scale and grow your list and revenue to a whole new level.
Special thanks to Gil Levy for taking the time to share his email marketing tips and expertise. Check back weekly for a new interview in our Email Marketing Experts series!
Comments
comments