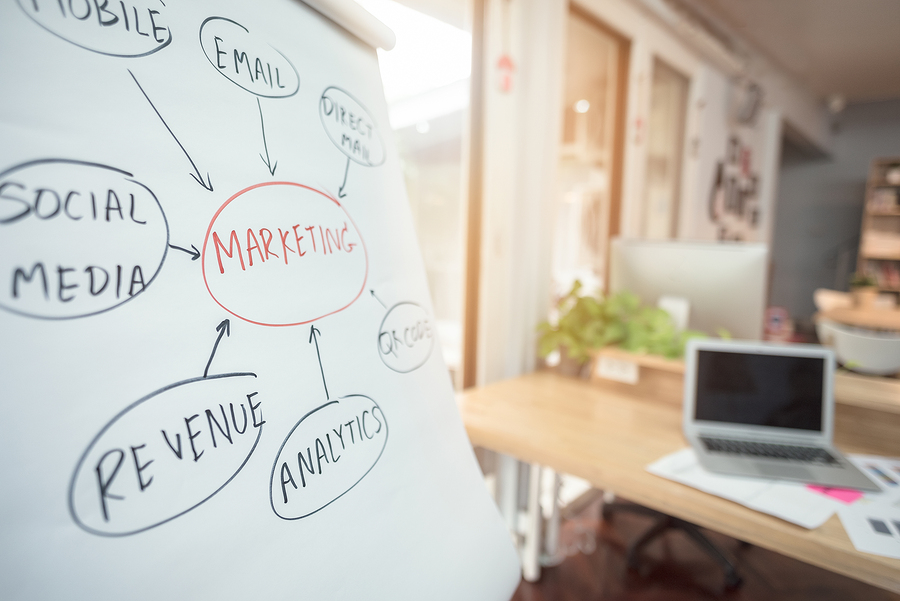 Just because something is easy to start, it doesn't mean it's going to be easy to complete or find success with. This is something that is commonly seen in the world of online business and email marketing. While the most basic steps of creating a mailing list and sending out a marketing message to an audience is quite simple, finding long-term success and knowing how to create a consistent ROI for your brand is something many still struggle with.
Even with all of the changes on the internet today and as more people use their mobile devices and focus on social traffic to get information, email marketing is still one of the best ways to reach an audience and convert them into a high-quality lead or sale. With all of this in mind, it's important to focus on what matters most, while not falling into a trap with some of the most common mistakes that are hindering online businesses and email marketing today.
To help with this process, we have listed some of the most common email marketing mistakes that are causing problems across the internet every single day — for both bloggers, businesses, and brands of all sizes.


Not collecting emails from day one
Whether you are starting a website or building out your own ad campaign, one of the most important things you need to do is make sure you are collecting email addresses from day one. Even if your site or ad campaign only has a few visitors to it per day, you are still missing out on valuable subscribers who truly are interested in what you have to offer. On the Internet, it's important to always look at everything as being active 24 hours per day and 365 days per year. Just two sign ups per day is more than 700 signups over the course of a year. Now imagine those numbers but with even more subscribers on a daily basis. Once you start to think of everything in a 365 multiple, you will start to see how important is the start collecting emails from day one.
Not having a long-term autoresponder in place
It's no secret that autoresponders are an email marketers best friend. All you need to do is create a series of emails and upload them into a scheduler on your list hosting solution, and then let the platform do the rest of the work for you. Something we commonly see in the world of email marketing is that many brands will only build out their autoresponder and schedule out mailings for only a few days or a couple of weeks. The best autoresponders in the world today scale over a year or two. Even if you just send out one mailing per month, it can make a huge difference over the lifespan of your list and keeping your subscribers engaged, while also increasing individual user ROI.
Not growing your list on a daily basis
Email marketing is all in numbers game. With more than 3 billion users on the internet today, the size of your mailing list is pretty much unlimited when it comes to size potential. This means you need to be growing your subscriber size on a daily basis and not just through organic site visits or other free methods. Some of the most effective ways to advertise online is to grow your mailing list through paid acquisition an opt-in email marketing. This is something we have been working on for a while now, while also perfecting. Not only are we able to provide our clients with 100% opt-in email subscribers, we are also proud to say we have some of the highest conversions and quality assurance monitoring is in the industry.
Not having a call to action within your emails
For some reason, people like to start mailing lists without a reason for even have one. This might make sense if you have a personal website or blog and just want to keep subscribers updated on your latest blog postings, but if you have a business or something to sell, it's a huge mistake. People join a mailing list because they want to get value. And if you are running a business online, it's just a disaster if you are sending out messages to an audience and not trying to either earn their trust or get them to purchase something in the process. Make sure all of your mailings have a simple call to action and place, even if it's just to visit the latest content on your site or to take part in a new sales promotion.



How to Get the Most Out of Your Email Marketing in 2018
Email marketing isn't going anywhere anytime soon. Even with mobile usage and social media on the rise, both of these platforms still originate back to a user's email address. With this in mind, be sure to come up with an effective way to grow your mailing list on a daily basis, while also increasing the average ROI per user.
Be sure to implement these methods into your own business, while also doing whatever is necessary to avoid the most common email marketing mistakes listed above.
Comments
comments