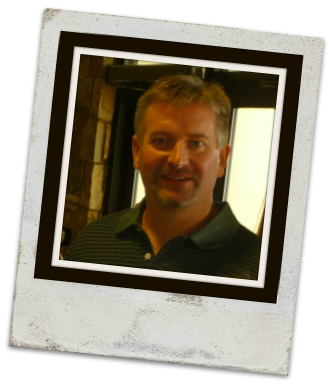 Internet marketing would not be what it is today without two components — affiliate marketing and email marketing. Both of these industries have become the driving forces behind lead generation and business on the internet today. When you combine the two of them, the potential for success and new opportunities is limitless.
With these two area of focus on the minds of nearly every online marketer and brand, we knew it would be great if we could tap into the mind of someone who has years of experience in both areas. That's exactly what we found with Bill Burniece, who is the founder of HighPayingAffiliatePrograms.com — a site that teaches others how to make money with affiliate marketing. In addition to creating the site back in 2006, Bill also has quite a large and powerful mailing list associated with the site to keep everyone updated on his latest articles, new affiliate programs and won't working in the online marketing world today.
(Here is another great resource from Authority Hacker if you're looking for quality affiliate programs.)
Let's all take a moment to learn from Bill, as he shares his expert tips on affiliate and email marketing.
1 – Please briefly tell us about yourself and how you got started with online marketing.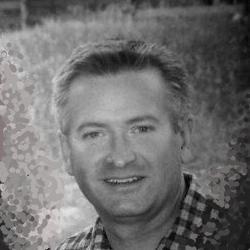 I've been a full-time internet marketer since 2006. Prior to that, I was a mortgage broker reaping the rewards of a red hot real estate market combined with record low interest rates. That was a really great gig up until the bottom fell out of the market and I found myself unemployed.
Looking for something to do next I remembered meeting a guy named Sean Roach in Phoenix where I was attending a mortgage conference. Sean was a very bright guy who was killing it in online marketing. I was fascinated enough at the time to buy his information product on getting into internet marketing but set it aside for a later time since I was too busy writing loans.
After the real estate collapse, when that time arrived, I read Sean's book, jumped into the internet marketing game, and never looked back.
2 – Is email still the most effective marketing platform today… and how has it changed over the years with the addition of social media and mobile?
I believe it is. In my experience, email marketing provides the highest ROI of any other single task. Plus your email list is one of the only things that you have 100% control over. I think email marketing is a critical element of online success and if you're not doing it your leaving a ton of money on the table.
The growth of social media and mobile, combined with improved automation tools, have made it easier and faster than ever to build a large responsive list.
3 – With so many different email platforms to choose from, what should marketers specifically be looking for?
Like many, I started with Aweber but these days there are many more choices available. I suggest that marketers compare a few different platforms to decide which one fit's their own specific needs. Some have a free trial period that allows them to try it before they commit to it long term. Many of us, who've been in the game for a while, use several different email platforms to diversify and improve testing.
4 – What is your preferred method of collecting emails and building your list?
I primarily use a pop-up on my site because it's so effective. However, I know that pop-ups piss a lot of people off so mine only appears once to each new visitor every 30 days so they don't constantly have to see it when they come back to my site. I also have a great lead magnet so my opt-in rate is high despite the intrusive pop-up.
5 – What are your best tips for writing effective email titles/content that get opens and clicks?
I take note of email subject lines that get my own attention and try to emulate those. It's definitely an art form so you need to test and track everything.
One thing that I believe is a mistake is to mislead people with a subject line that promise something and then fails to deliver that something in the email. I see it all the time too. As an example, I was getting emails with the subject line Notification Of Payment Received, similar to what Paypal sends you when you have money. But when you click through you find only some BS SPAM in the email itself. That's a fast and stupid way to lose a valuable subscriber.
6 – Based off your own experience, is it better to send long form or short form written content in emails to your mailing list?
In my opinion, shorter is better since people have amazingly short attention spans. I also use the 'double reader path' method that I learned from Frank Kern where you highlight key portions of your email so if they only read those highlighted lines they get the hook, purpose, and call-to-action of the message.
7 – What is the best way to setup an effective autoresponder series?
I strongly believe in broadcasting almost exclusively which allows me the flexibility to be timely with my messages. I also think you have to give a lot of value free content up front to your subscribers before you ask for anything from them in return.
8 – If you had to start over from scratch and only had $1,000 to start a new mailing list, how would you spend it?
Wow, I think $1000 is a lot to start with. I started with zero but created a strong lead magnet to entice people to join my list which worked very well.
I would probably invest some of that money into a killer landing page and lead magnet and then the remainder on the cheapest, targeted traffic I could find to send to that page. I still think Bing ads is a great deal so I may start there.
9 – Lots of site owners and marketers have mailing lists, but they aren't making money with them. What are they doing wrong?
I don't personally know any marketers who aren't making money with their list. But I would imagine they are probably trying to sell to their list without offering any free valuable content up front. You not only need to build a list but give your subscribers a reason to stay on it.
10 – If you could tell online marketers and brand one thing that could improve their email marketing and list growth, what would it be?
Be yourself and make yourself accessible. Most online marketers who've reached a certain level of success make themselves impossible to contact. I understand that we all get very busy but that personal connection is important and helps set you apart.
Let people what kind of person you are and show that you care about their success too. I still personally respond to every email I receive because I think its that important. I plan to continue that until I just can't get to all of them anymore.
Special thanks to Bill Burniece for taking the time to share his email marketing tips and expertise. Check back weekly for a new interview in our Email Marketing Experts series!
Comments
comments