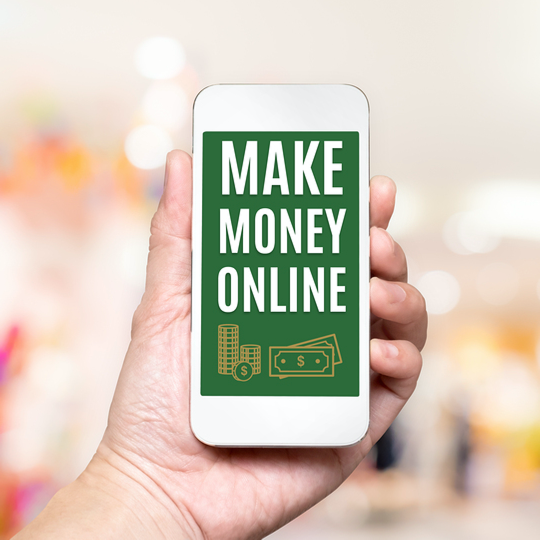 For anyone that has ever thought about starting a business on the internet, you might have considered your options with starting a website or blog first. With it now being easier to start a website or blog than ever before, this is usually one of the first starting points for many successful entrepreneurs, brands, or small businesses on the internet today. Not only are websites easy and nearly free to set up, they can also attract real audiences and traffic through search engines and social media. Throw in the concept of using a platform like WordPress to easily create and manage your site — the idea of starting an online business with a simple website doesn't seem like a bad idea at all.
With all of this in mind, if you are to create a website or blog, there is a real potential for you to make some money with it in the process. To find the most success with a blog of your own, it's important to make sure you choose a profitable niche, and also create content that provides value and a solution to your audience.
The internet is a playground for business ideas and opportunities. Even if you are sitting on a website that is getting traffic, but not making any money, you could still potentially be sitting on a goldmine. Check out these four recommended methods for making money with a website in 2018.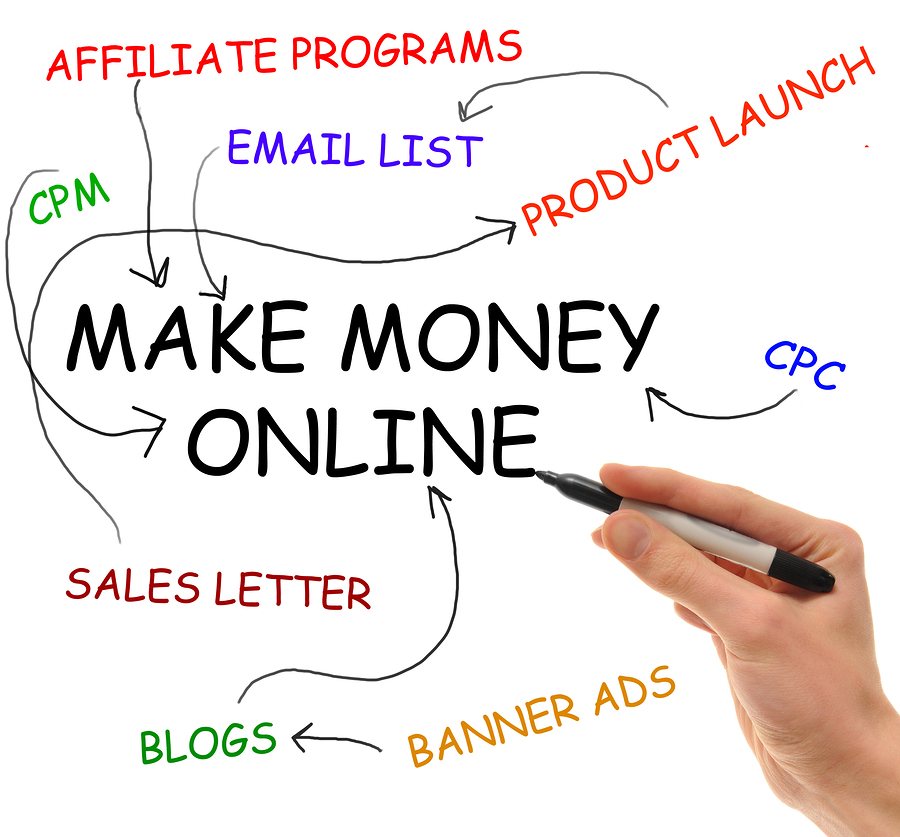 Google Adsense is Easiest, and Still Works
Google currently has millions of advertisers that pay to rank at the top of their search results for individual keywords. In addition, Google has created the Google AdSense program for websites and blogs to partake in. Through the use of this program, site owners can earn money every time ad banners or advertisements are clicked on from their website, which is being served through the Google AdSense program.
The success of the Google Adsense program is really no surprise. With Google being the largest search engine and internet company in the world, they have billions of dollars in advertiser revenue they can pay out and do a rev-share on. Best of all, they are doing most of the work for site owners. Simply place their line of code on your site, they will start serving ads, and then send you a check at the end of the month.
Affiliate Marketing Will Always Have Huge Potential
Affiliate marketing has completely changed the way business is done on the internet today. Not only has it increased sales and revenue for brands around the world, it's also been an amazing business opportunity for individuals, marketers, and small businesses as well. The concept of affiliate marketing is quite simple. Instead of earning on a per click basis, affiliates will earn a commission based on all referred sales, leads, or actions sent to an individual advertiser or website.
For example, Amazon.com has an affiliate program, and if you send anyone to their website and they make a purchase, you will earn a small percentage of that total sale price. The advantage of affiliate marketing is that there is no need to hold any inventory, process any orders, or actually deal with any of the customers. The main job of an affiliate marketer is to make sure they send high-quality traffic and leads to their advertisers.
If you want to know if one of your favorite brands or businesses has an affiliate program, simply visit their site and scroll down to the bottom of the page. You will usually see a link that says 'Affiliate Program'. If not, you can do one more check in Google for "site name + affiliate program", and that will usually provide you with the best information and whether they have a program or not.
Selling Direct Ads Will Bring 100% ROI
If you have a website or blog that is getting a decent amount of traffic, you might be best off with selling direct advertisements on your website. The benefit here is that you are going to earn 100% of the revenue generated from such pads. In the two scenarios above with Google AdSense and affiliate marketing, you are only earning a percentage of the actual sale.
Once selling direct ads on your site, it's important to always work with the advertiser and make sure they are happy. The better results they see and the more contact you have with them to make sure they're happy, the more likely they are to stick around and have a much longer advertising deal with you. If you need help in finding advertisers that are relevant to your site, be sure to try any of these outreach and research tools.
Optimize Mailing List Subscribers with Opt-In Offers
Since you are reading an email marketing blog, it's no surprise to find an email related optimization method on our list. Through our exclusive partnership with hundreds of hand-selected websites, we are able to deliver thousands of opt-in email subscribers to clients daily. At the same time, we are also paying out thousands of dollars to top site partners who are using our opt-in lead generation forms on their site. The concept here is simple — if you are already collecting emails for your own mailing, just add our line of code to your form, and you can start earning on each new opt-in subscriber you send our way. It's a win-win situation and doesn't affect how subscribers continue to join and subscribe to your own list.



Best Ways to Make Money with a Website in 2018
As you can see through each of the monetization methods above, there are lots of ways to make money with a website or blog. No matter what method you choose, it's important that you not only focus on how to make money, but that you also provide value to your audience. All too often, many site owners and marketers will jump into the world of affiliate marketing, only to find failure because they haven't put in the necessary time and research to properly monetize their sites.
Be sure to explore your options with each of the methods above, and contact us if you would like to join the AfterOffers email partner program.
Comments
comments