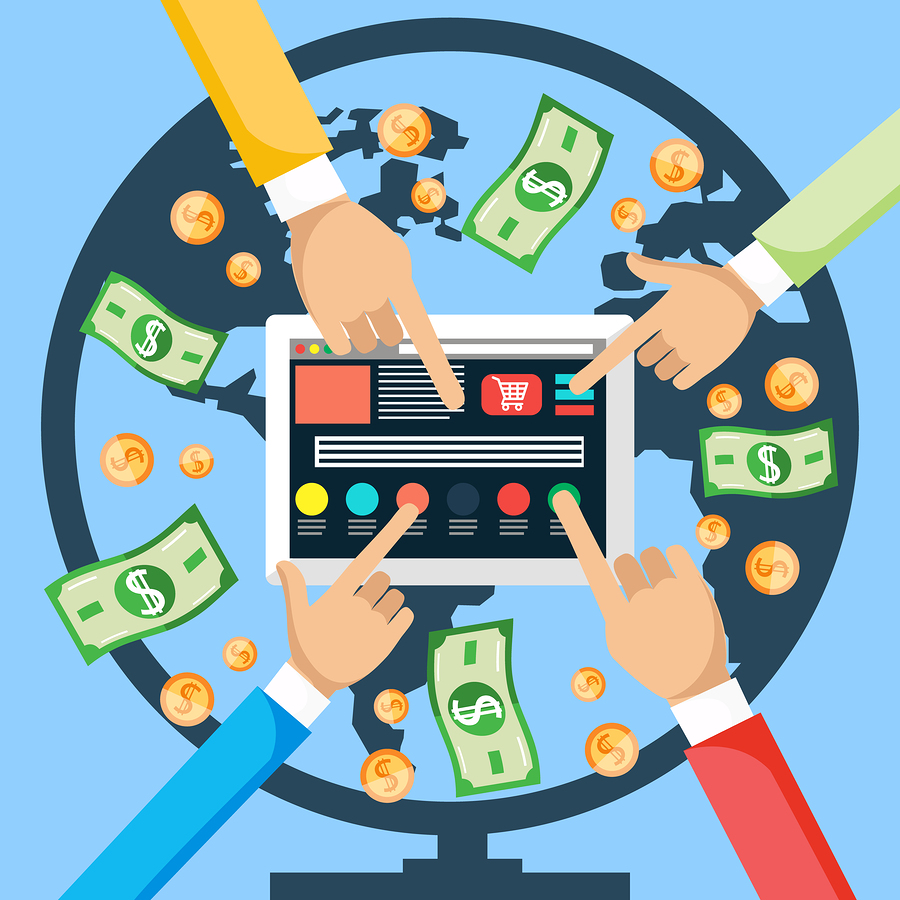 Plenty of things have changed on the internet over the past several years. It doesn't matter if you've been focused on email marketing, site building, blogging or just SEO and content creation — the environment is always changing with the times, and so much your business.
One such business model that has also been drastically changing is sole-entrepreneurship and anyone who has taken the leap from being an affiliate marketer to a content creator and blogger. Not only does this practice require a ton of patience and discipline to master — it can also yield financial success and a world of opportunity for anyone fully dedicated.
One thing that has not changed over the past several years, is the ability to make money online… especially when it comes to content creation, blogging and the use of affiliate marketing.
Before we jump into my five methods for making money with blogging in 2017, it's important that I first lay out some guidelines to successful blogging and content creation. First and foremost, if you want to make money with blogging, you need to have a business model and valued solution in place. Simply putting content out there and hoping for the best isn't going to cut it. At the same time, you also need to know the basics of SEO and website maintenance. Knowing how to write, structure and rank site content is key. You also need to make sure your site is running a fast hosting platform at all times and fully responsive and optimized for viewing across all desktop, tablet and mobile devices.
Once you have all of this in place, you can then start thinking about how you are going to create a website or blog that not only provides value to a specific audience but also has a call-to-action and monetization method in place. With each of these components in place, you are already ahead of more than half of the sites on the internet today.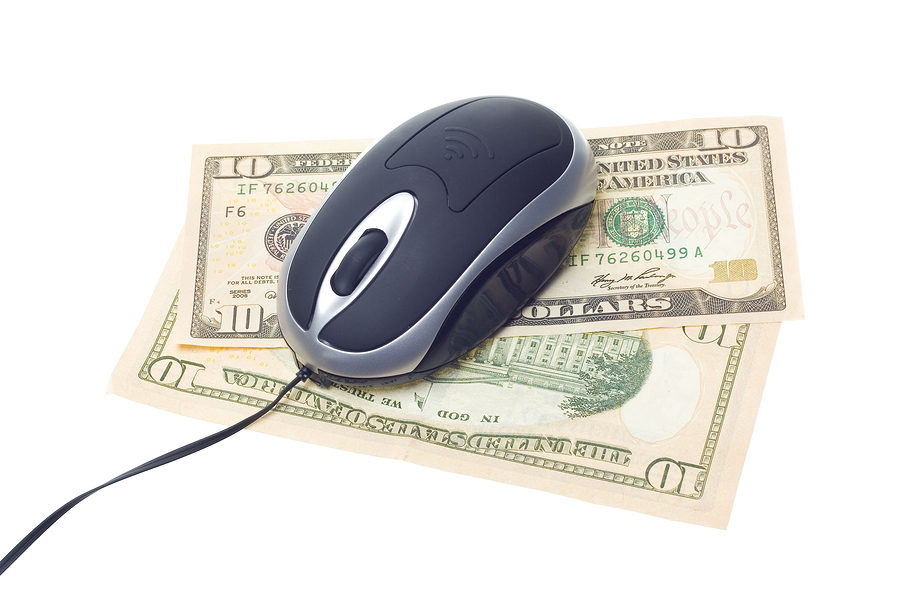 Now let's get to the good stuff where we cover seven great monetization options that are alive and well in 20187.
1 – Promote Affiliate Products to Your Audience
If you find a tight niche, then you can make a lot of money recommending affiliate products. Here is a simple formula to make money as an affiliate:
Chose a niche
Join an affiliate network
Choose buyer ready keywords
Publish affiliate landing pages and optimize them for those keywords
Build links from your blog posts and other websites to your landing pages
Of course, there is a lot of hard work involved, but you can make a nice income without a ton of traffic. Davy Russell reports that he was able to generate $855.87 in one month in affiliate income with only 3,000 unique visitors. He didn't get rich from it, but it was a nice income without having to spend a lot of time generating traffic.
2 – Earn with Google Adsense on a CPM Basis
Over the years, I have probably seen hundreds of clickbait articles on why Adsense is dead. I always roll my eyes, because Adsense works as well as ever– it just might not be the best solution for making money with your site. At the same time, many other ad platforms like AdBrite have been discontinued. Even Bing closed its contextual ad platform in 2015, which was a blow to many of their publishers.
That isn't the case with Adsense. Google has done a phenomenal job creating quality, contextual traffic for their advertisers, so the platform won't be going away anytime soon. This all goes back to the massive advertiser database that Google serves through Adwords, which are also the same ads being served on Google Adsense partner sites.
The only thing that has gone away is "Made for Adsense" sites. You won't be able to create a cookie cutter site with PLR articles and be the next Adsense millionaire in 2017. Those days are over. However, if you want to create quality traffic, then Adsense is as great as ever.
3 – Buy and Sell Ad Placements on Websites
BuySellAds and AdClerks are both great Adsense alternative. It is more difficult to get approved by both sites than it is with Adsense, because they require more traffic (you generally need at least 50,000 visitors a month to get approved. You also need to prove the quality of your traffic to get approved.
However, if you can get approved by either BuySellAds or AdClerks, then you can make a lot more money than you ever would with Adsense. The average CPM rates for these sites are much higher, as you have control over where the ad placements are, which advertisers get approved and how much you want to sell each individual ad spot for.
4 – Promote Product Reviews on Your Site
If you have a niche site with a strong following, many brands will happily pay you to review their products. Depending on the niche, relevant, quality and amount of traffic on your site, you could be charging anywhere from $100 to $1,000, just for a single review post.
This, of course, will vary depending on what type of traffic is coming to your site. However, if you want to start gaining the attention of advertisers in your space, simply start writing high-quality reviews about all of their competitors or other related services. It will only be a matter of time before one of them contacts you directly to start getting their own ads place on your site!
5 – Publish Your Own Ebook or Online Course
If you have already created dozens of pages of content, then you can easily repurpose them as an ebook. This is something John Chow has done very well, as he turned his best blog content into a free PDF book to grow his mailing list. He then did the same thing to create a paperback book, then did it one more time with a video course that basically turned his best blog content into an online video course.
6 – Launch a Paid List Building Ad Campaign
While content creation and SEO are great for increasing traffic to your site, it's still a slow and tedious process to really grow over time. This is especially true if you are trying to build your mailing list organically. Take some time to find out the real value of your mailing list and how much a new subscriber is worth. Once you know this information, you can then invest some money in a paid list building ad campaign through AfterOffers. Not only are we currently working with hundreds of site partners and clients, we also make sure your new subscribers and data are always 100% opt-in.
7 – Start Selling Digital Courses Online
In addition to all of the other methods mentioned above, one of the hottest trends in 2017 was 'online courses'. It seems like everyone is selling their expertise through a digital ebook, an online course, or even a private members section. No matter what you are selling, just know there is likely a big demand for whatever it is you have to offer. Explore your options with selling courses online, while also earning a higher percentage of revenue in the process.



Implement these Methods Today, to Make 2018 Your Best Year Ever!
As you can see, there are still many different ways to successfully make money with a blog. In the end, it's more about the value provided and how you are going to promote your site, versus actually coming up with a new supply of content.
There is no reason why you couldn't find success with a small blog that has just 5 to 10 pages of really great content. All it takes is the time, work and effort to master the process of SEO, providing value to your audience and becoming an authority in your niche market.
Once you have your pillar content in place and a plan for monetization, be sure to focus on your mailing list and turning your site visitors and subscribers into real revenue.
Comments
comments