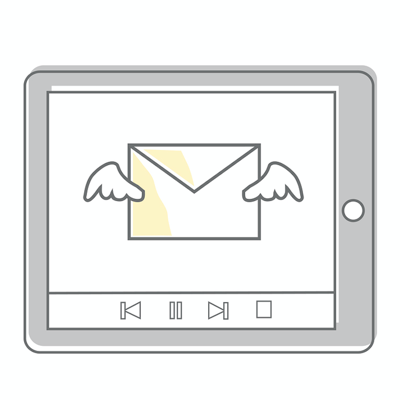 If you'd like to have a successful business on the internet, not only do you need to have a form of monetization and offer value to an audience, you also need to understand how to change with the times. A perfect example of this would be how content is being consumed on the internet today — text is going out the window, while video is in demand!
While every business and brand knows their audience wants videos, the biggest issue is trying to figure out how to best create it or use it within an existing business model. As social media and mobile devices continue to take over the world, more people will be accessing the internet through mobile devices and searching for online video than ever before. This ultimately means your business and brands need to be focused on creating engaging and useful content through online video as well.
If you haven't already adapted these methods into your business, right now is the best time to get started. Below we are going to take a look at five different ways you can start taking advantage of what online video in 2018 has to offer, while also providing you with some of the most recommended tools and solutions for getting the job done.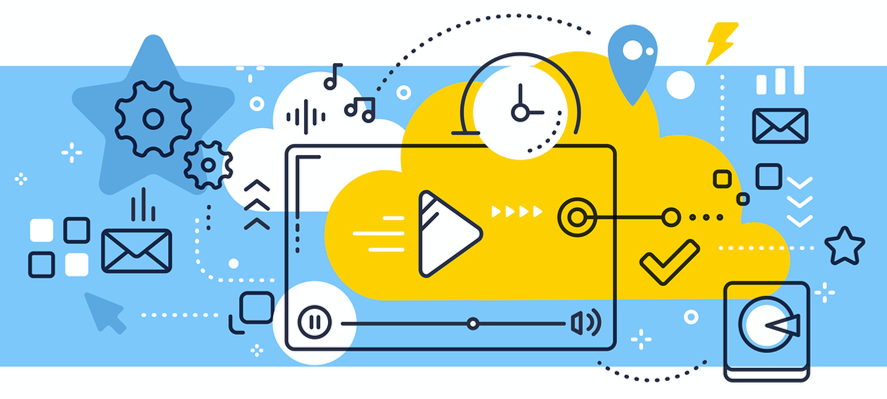 1 – Start an Online Video Course
No matter what type of business or brand you currently have, you need to take advantage of online video as a method to communicate with your audience — even more so with customers. One of the best ways to accomplish this is through the use of an online video course and giving your audience something to watch, while also having the option to track their progress or course material through PDFs.
While there are many applications and solutions out there for accomplishing this, it's all about finding the right one that not only matches how you want to create your course — but also how you can sell it to the masses. You can see a few different options below.
Udemy – With more than 50,000 teachers and courses on their site, this is where you want to be if you would like to create a course and sell it at a discount to the masses. The benefit of creating and selling a course on Udemy, is that its easy and they will help with the promotion.
Teachable – This online course creation software has quickly become one of the go-to choices for bloggers and entrepreneurs that want to package up and sell their expertise and digital products. Teachable will cost around $100 a month and has different features based on the plan you want to go with.
Kajabi – Another all-in-one course creation and selling platform, which has grabbed the attention of many mom-and-pop businesses, along with industry professionals who are looking to start a brand, membership site, or online course of their own. Kajabi is another winner because they not only make the course creation and selling process easy, they also have the necessary tools in place to help scale out your business in the process.
If 2017 has taught us anything, it's that more people want to consume content through video and they are willing to pay a premium for it. This has also led to a massive rise in online webinars… which we will be focusing on next.
2 – Use Video within Your Email Marketing
With so many people now having a preference for video over text, it's surprising to see that more brands aren't using video within their email marketing efforts. Of course, you aren't going to include videos within your emails, but you can definitely play around with a few ideas using your landing pages, thank you pages, and your confirmation emails. After all, not only are emails and autoresponders used to engage and build a relationship, using video in this mix can increase trust and loyalty to a whole new level.
Consider this. When someone gets to your website or landing page and signs up for your mailing list or offer, wouldn't it be great to have a quick video on the Thank You page, telling the user "Thanks, and to check their email". We have seen many big-name bloggers playing around with this method and it's been working extremely well.
It's not just email marketing either, any type of lead generation and soft sales pitch can perform better with video as well. If you are doing anything with live webinars and user registration, this is another area where short welcome, thank you, and reminder videos can do wonders for your brand engagement and audience response.
3 – Take Advantage of Online Video Creation Tools
When it comes to software and automation, these two elements are quickly changing the way content is created on the internet today. Just like how WordPress made the concept of website and blog creation a million times easier, businesses and brands continue to do the same with how they continue to create new and innovative content creation and video platforms. This is especially true when it comes to creating any type of video that helps a business or brand better engage with their audiences. There is no doubt that the need is there, but it's also a skill that many marketers and business simply don't possess.
A perfect example of an online video creation tool that is quickly making a name for itself is mysimpleshow. Through their drag-and-drop interface, anyone can create whiteboard and explainer videos in minutes. The benefit here is that users won't need to have any technical or video design skills, and nor will they need to be a graphic artist or record their own voice. Instead, everything is offered through the in-browser video solution, while also offering further customization and features as well.
Whiteboard and explainer videos have quickly become one of the most effective ways to increase conversions on landing pages, while also bringing personal and commercial stories to life — which ultimately delivers a better brand-to-user experience. If you aren't currently using such video creation methods within your content or marketing efforts, it's definitely time you gave it a try.
4 – Go Live with Your Own Webinar
Audiences want to consume content through online video, that is a given. The question is, how many different ways can video be used within one business or brand. The answer is plenty.
Viewing online video is great, but a conversational and engaging video is even better. While many of us are familiar with the concept of webinars, the traditional one-to-many model is still effective but there are better options out there. If you are doing any type of high-end sales pitching or need to pre-sell your audience, webinars are the way to get it done.
When it comes time to choose the best webinar software, you will have a few to choose from. Names like GoToMeeting, ClickMeeting, BlueJeans, and Webinar Ninja are all probably familiar if you've spent any time looking for a reliable platform. No matter which you use, it's important to make sure the end user sign up and attending process is fast, simple, and easy. The last thing you want is for your audience to sign up for your webinar, then has to download a new software or browser plugin just to see it.
If you don't think webinars are perfect for your business or brand, you need to think again. It's not just about getting a live audience and trying to sell to them, it's also about list building and gaining the trust of your audience.
5 – Start a YouTube Channel
We all know that YouTube is the largest video search engine and website on the internet today. What many of us don't realize, is there are still millions of people that don't actually have a YouTube channel of their own. It doesn't matter if you are an individual, a business, or brand, everyone should start using YouTube as it's one of the best social and community platforms out there. If you still need a reminder of just how powerful YouTube can be, take a look at some of the richest YouTubers in the world today. Many of them started out as everyday people who just started making online videos, and now are generating millions of dollars per year!
Not only will starting a YouTube channel allow you to jump into the world of online video, it will also allow you to start building a much larger and faster brand following in the process. Just imagine how much easier it will be to target an audience on YouTube versus trying to pull audiences from each social platform, email newsletters, search results and everything in between. When someone is on YouTube, you know they want video.
Something else many people don't realize is that Google owns YouTube and continually ranks their videos higher in the search results. If you start creating more content on YouTube and put in the time and effort to understand how to start ranking videos in Google, you can drastically improve the amount of free exposure and traffic you can get to your websites and blogs.

How to Make the Most of Online Video in 2018
Now that you've seen some of the most effective ways to start using online video to grow your business or brand, it's time to take action. Many people are afraid of the idea of getting in front of the camera, but as mentioned earlier, not all the videos need to be of you on the screen. The option is also there to create animated videos or even do screencast videos, or to simply record your screen and your audio. No matter what method you choose, just make sure it's easy to follow and provides value to your audience.
At the same time, never forget about the benefits of combining both online video and email marketing. As mentioned in the examples above, adding a quick video to your lead generation and mailing list sign up process can be huge for conversions and user engagement. If you'd like to learn more about how to increase the size of your mailing list with our 100% opt-in lead generation process, be sure to contact us today.
In summary, video is here to stay and it's usage only going to keep getting larger in size. It's also safe to say that online search and desktop usage is going to decline in the process. Don't let the opportunity of online video slip you by, while your competition takes advantage and quickly moves ahead.
Comments
comments