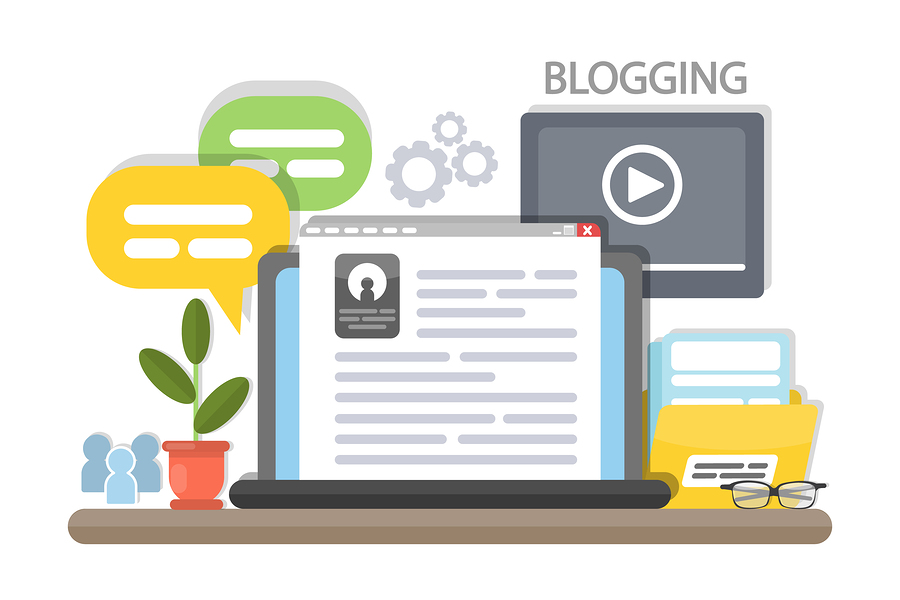 Looking at the internet and the world of blogging today, it's quite amazing to see how it's grown over the years. Blogging in itself is still pretty young, in comparison to the rest of the internet. Before social media and blogging were released into the extremely complex and engaging online world we are used to today, it was quite a one-sided and lonely place.
Back in the mid-90s and early 2000s, the majority of sites on the internet were HTML driven and it was all a one-sided conversion where you would visit a website, read their content and leave. Now it's all about engagement, contributing your own content and sharing it with new audiences through social media. The one common theme about the internet back then and today, is that email is still the main form of communication and just as important in marketing today.
Of the many different components that make up the internet, blogging and WordPress are two of the biggest driving factors in what it's become today. Just like how the internet used to be a one-way conversation, it was also quite a complex and lengthy process to create a website of your own. This all changed when WordPress came onto the scene. Now anyone can go live with a site of their own in just minutes, while also at a fraction of the cost — and sometimes even free.
With all of that being said, here were are today in 2018 and it's time to take a look at how the world of blogging has changed and developed in the monster it is today.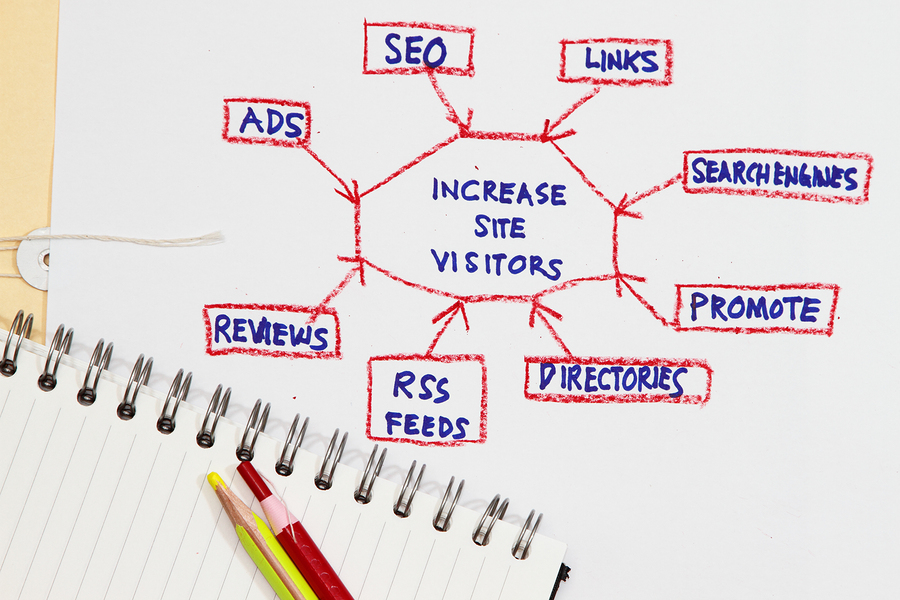 State of the Blogging World in 2018
When looking at the internet today, it's all about content creation and building a brand and audience for yourself. With over a billion active sites already online, this is now becoming harder to accomplish than ever before. Yes, it's easy to create content, but it's not easy to rank in the search results and move ahead of the competition. However, 76% of marketers plan to produce more content — which makes perfect sense as 23% of the time spent online will be spent on blogs or social media sites.
Another reason why it's important to create content and add a blog to your website is that sites with a blog actually have 434% more indexed pages in Google.
The summarize how the world of blogging looks today, we can see that 6.7 million people are blogging, while 12 million people are blogging through social media sites like Twitter and Facebook. Small businesses that are blogging are also seeing great rewards, as some have reported growth in the 126% range when referring to overall lead generation through content creation. The nation's leading blogging site is Blogger, with over 46 million unique visitors per month, and the majority of these bloggers are women. Of the 97% of companies that actively blog, they are also seeing 97% more inbound links as a result of it.
It's also important to mention that bloggers are now actively moving towards having their own domain name and shared hosting plans, thus moving away from free platforms like Blogger and WordPress.com. The value here is that the blogger will have complete ownership over their content, while also having full customization. To see just how affordable it is to start a website or blog of your own, be sure to check out this low-cost web hosting guide. Not only does it provide a complete comparison of top hosting solutions on the internet today, it also lets you know which are best for WordPress or first-time bloggers.
In addition to creating content and getting online, blogging has helped businesses, brands and individuals grow in different areas as well — which we will now dive into below.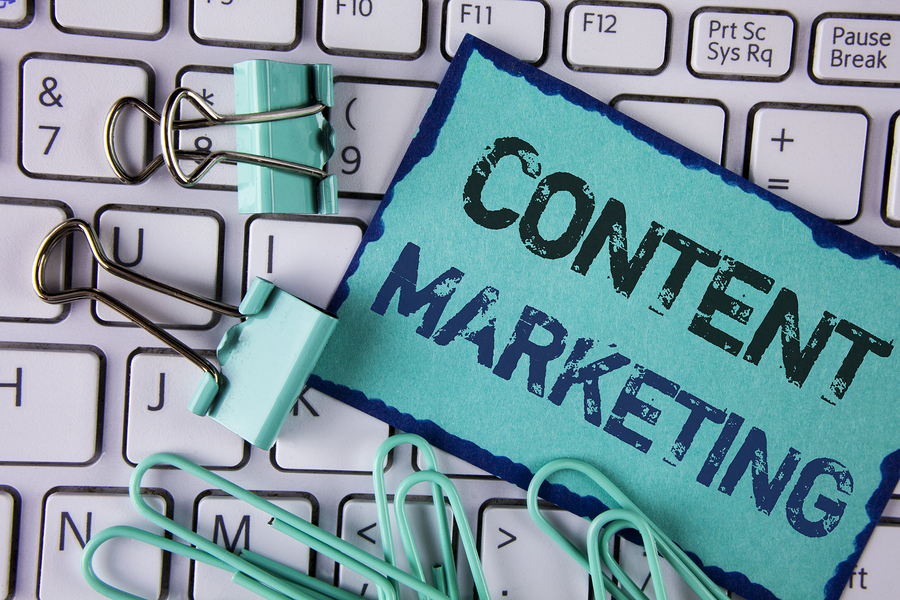 Link Building
If you want to rank higher in the search results, then you need to gain powerful backlinks to your site. The best way to accomplish this is by having a blog of your own and creating better content than the competition. This way you are also seen as an authority in your space and gaining visitor loyalty in the process. A great example of how to come up with original content for your site, while also making it easy to share, is an infographic. Be sure to check out this infographic expert tips post to learn how 50+ other online experts and site owners are using creative content marketing to increase their brand exposure and traffic to their sites.
Using Your Blog as a Platform
When blogging and creating content for your site, it's important to think about how it can be used to deliver important information outside of just 'blog content'. For example, business blogs can create content that is specifically written for their customers, employees or people within the company. Since there is no restriction on how many different types of blogs you can create, the option is always there to create one for each segment of your audience.
HubSpot reports that business owners who utilize blogs within their marketing strategy get 67% more views and leads than those who do not.
More Blogging Stats that You Should Know
In addition to the many topics and key points we listed above, it's important to think of the blogging world as a whole and how we can continuously learn from it every day. Don't just look at how businesses and brands are using blogging, but also look at how top entrepreneurs and bloggers are using such a platform to reach new audiences and build larger followings for themselves. Below you will find a few more valuable tips, trends and stats relating to the world of blogging and how it influences the way we all use the internet.
Marketers who have prioritized blogging (related to content) are 13 times more likely to enjoy positive ROI.
By 2020, humans are predicted to manage 85% of their relationships without actually talking to a human.
Blogs have been rated as the fifth most reliable source of online information. All of these statistics show the value of a business blog. Even if you have not considered having a blog before, these facts should convince you that it is one of the best things you can do to increase your potential leads, engage your audience, and promote your brand.
Keep your blog informal and casual, but professional, and offer value to your customers in some of the ways we've mentioned throughout this article.

Blogging + Email Lead Generation = Winning Business Model
As previously mentioned throughout this article, the concepts of email marketing and blogging are nothing new, but there is a process to be mastered. Just like how anyone can create a website or blog content, the same holds true for email marketing. The difference between those who find success and those who fail, is all about the split testing, call to actions and sources of traffic being used.
To learn more about how to create a 100% opt-in email lead generation campaign for your business, be sure to contact AfterOffers.com. We will walk you through the process of how we are generating hundreds of leads daily for our top partners.
Comments
comments