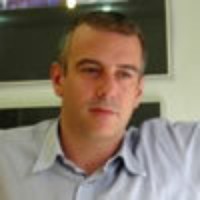 No matter what type of website or business you run on the internet, there are two things you rely on every single day — SEO and EMAIL. Without either of them, life and business on the internet would never be the same.
Thanks to the power of Google, businesses and brands from around the world can be found my random audiences searching for anything. You can also help your Google rankings by using a service like Backlinks Energy. Once these audiences end up on a site, the ultimate goal is to convert them into a paying customer or mailing list subscriber. This is often easier said than done but through some of our best email marketing tips, such as offering a free bonus coupon or using a popup window to entice sign up before leaving a site, converting audiences into mailing list subscribers is actually now more effective, optimized and trackable than ever before.
To help with the process of email marketing and building an effective mailing list for your brand, today we have yet another email marketing expert who is ready to share their knowledge and expertise in this space. Albert Mora is the CEO and co-founder of Seolution and has twenty years of experience in the world of online marketing and lead generation.
Be sure to read through all of his expert tips and wisdom below.
1 – Please briefly tell us about yourself and how you got started with online marketing.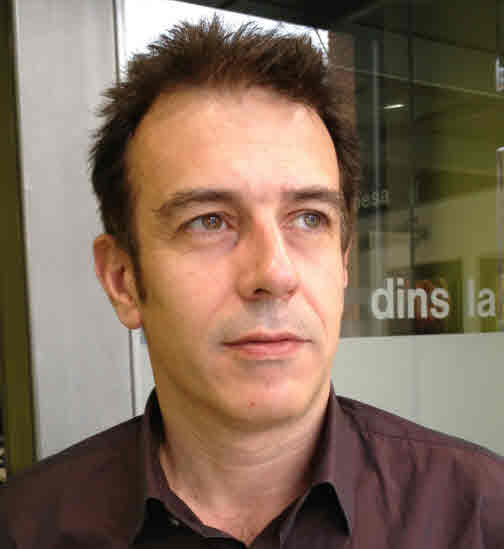 Well, I'm a little bit embarrassed to say that I started with online marketing back in 1997… It makes me feel so old! We had a couple of sites, and soon we discovered that SEO was one of the best things you could do to improve your traffic and sales. Soon after that, we used that knowledge to offer SEO services… And all in all we've worked on more than 1200 SEO projects so far, ranging from small companies to large sites with more than 1 million visits per month. Given that two years ago we started selling products on Amazon and on our own Shopify sites, now we mainly focus our SEO services for Shopify stores.
2 – Is email still the most effective marketing platform today… and how has it changed over the years with the addition of social media and mobile?
The money is in the email list still today. Having said that, take into account that the more touchpoints you have with your potential clients, the better. You need a holistic approach to set up your online marketing strategy. Where are your potential clients? On Twitter? Then you have to be on Twitter. Are they on Facebook? Then be active on Facebook. Maybe they're on Pinterest? Then you should be on Pinterest too…
Establish a global presence on all those sites and networks where your potential clients spend their time.
3 – With so many different email platforms to choose from, what should marketers specifically be looking for?
Several things:
Does the email platform integrate well with other platforms (leadpages, contest apps, WordPress…)?
Does it provide marketing automation features?
Does the platform cover your special needs (e.g. recovery carts emails if you're an e-commerce)
Can you track contact interaction with your emails?
What support options does it offer?
Is it usable?
Does it offer geolocation and other segmentation options?
Fee structure. Take into account not only what you would pay right now, but what you will pay in the long run, when your list grows.
4 – What is your preferred method of collecting emails and building your list?
So far, what has worked best for us is the following:
Highly targeted lead magnets such as free video courses, or quality ebooks placed within related blog posts
Free or free trial for online tools
Contests, sweepstakes, and giveaways
5 – What are your best tips for writing effective email titles/content that get opens and clicks?
Don't be salesy or cheesy. Give value first, and ask for more later. Engage your audience and ask them what they are looking for. A/B test everything.
6 – Based on your own experience, is it better to send long form or short form written content in emails to your mailing list?
I cannot give a definitive answer, depends on many things (business sector, B2B or B2C, age of recipients…). You have to A/B test to see what works best for your audience.
7 – What is the best way to setup an effective autoresponder series?
I'll give you several tips:
Train your audience to open your email. For example, instead of giving right away your giveaway, split it in several parts and deliver it in different emails. Also, set expectations in your emails (e.g "Don't miss our next email, I have a special giveaway for you…")
A good sequence could be: value, value, soft selling, value, value, hard selling. Rinse and repeat
Use scarcity (e.g. place a countdown timer inside the email)
Engage your audience and ask for feedback
8 – If you had to start over from scratch and only had $1,000 to start a new mailing list, how would you spend it?
I would do one of the following:
Create an outstanding blog post related to your services/products (at least 3000-4000 words). Use leadpages to create a free upgrade lead magnet related to that post. I'll give you an example, we created a 10,000 word SEO tutorial post on our blog. Within that post, we placed several opt-ins to get the full tutorial, (a 67 pages PDF version) for free. From that, we've got more than 20,000 visits to that post alone.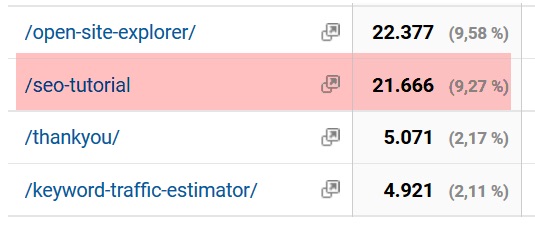 And thousands of email subscribers and social shares
Create a contest or a sweepstake for your audience
In both cases, use Facebook ads to promote your content and/or try to get backlinks or mentions from top influencers in your niche.
9 – Lots of site owners and marketers have mailing lists, but they aren't making money with them. What are they doing wrong?
My best advice would be to niche down. You need a targeted audience, with specific needs and desires. Don't be a Jack of all trades.
10 – If you could tell online marketers and brand one thing that could improve their email marketing and list growth, what would it be?
Offer value first. Everything will come later.
Special thanks to Albert Mora for taking the time to share his email marketing tips and expertise. Check back weekly for a new interview in our Email Marketing Experts series!
Comments
comments