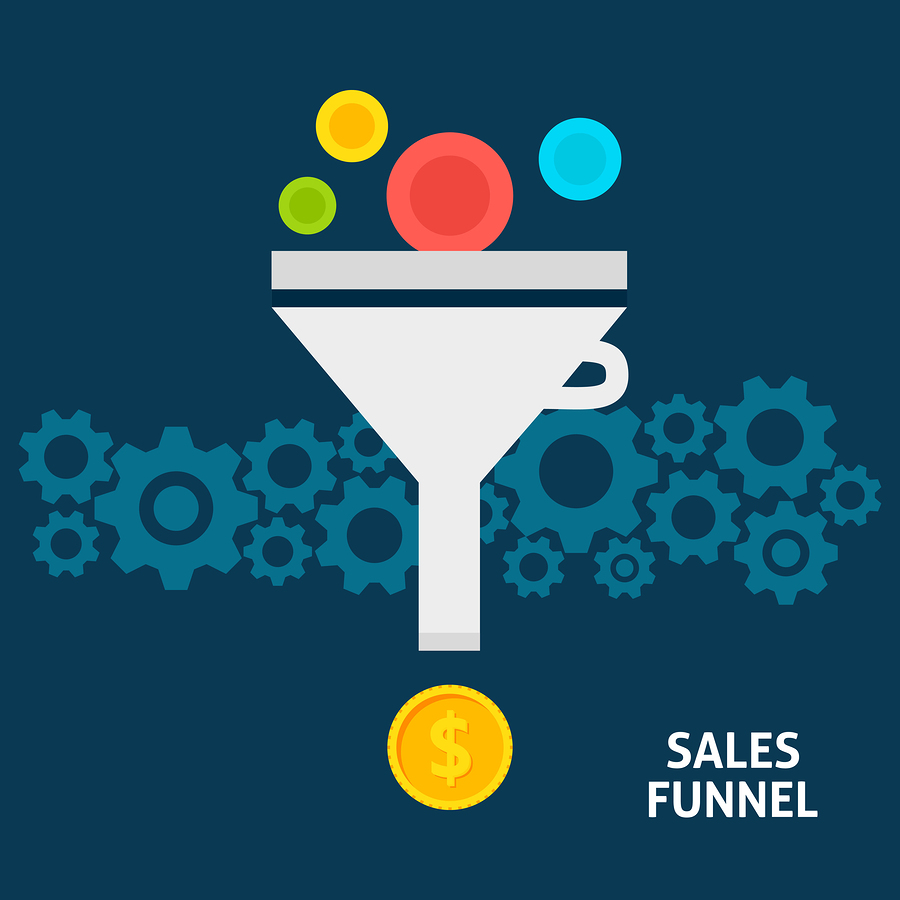 Building an email list is great, but if you aren't actively funneling your subscribers into different mailing lists and sales funnels… you are missing out big time!
If you already have a sales funnel in place, excellent! If not, you will definitely want to have one set up after reading through these excellent case studies and user guides.
To get things started… How do you create your email sales funnel? Do you have a specific strategy to help increase your reach with email marketing? What do you do to bring in customers that are truly interested in your brand?
In this post, we offer you links to ten resource guides and case studies that show you how to create an email sales funnel that will increase your results for your brand.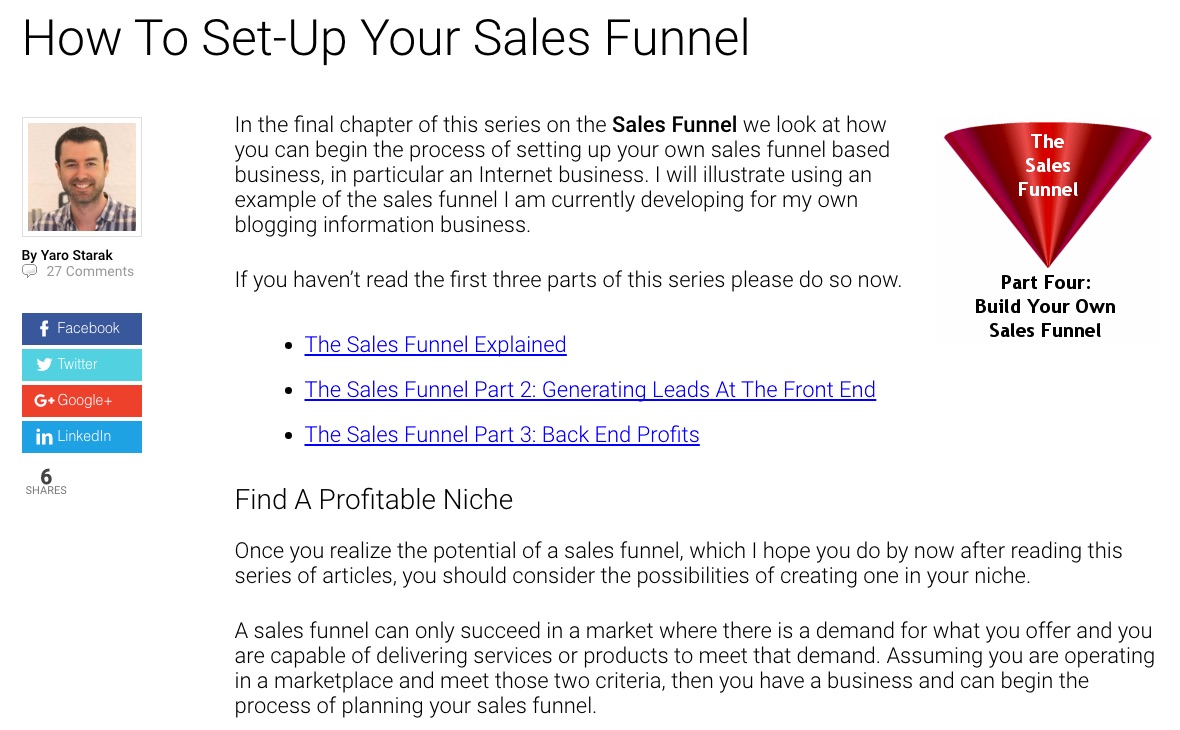 Entrepreneurs-Journey
In this guide on email sales funnels, you will learn how to focus on a niche and drill down to specifics in your email sales techniques. In this helpful guide, they go through the specifics of the importance of an email sales funnel and why it is important.
Additionally, this resource will teach you how to implement your sales funnel one step at a time through the creation of both a "front end" and "back end" system that captures leads and generates sales.
Crush Campaign Guide
This email sales funnel guide by Crush Campaign offers readers a glimpse into how to turn a lead into a prospect and a prospect into a customer. They suggest that you do this by cultivating your leads and nurturing them by making your products and services desirable to those who have expressed an interest in your brand.
They go on to say that you should offer a product to these prospects that they can't resist and that captures their curiosity about your brand and products. This will "hook" them on your business so that they may return more often to become a loyal customer.
Taking this concept even further, you could theoretically turn a one-time customer into a loyal customer and brand evangelist using this method. Read their entire report to find out more.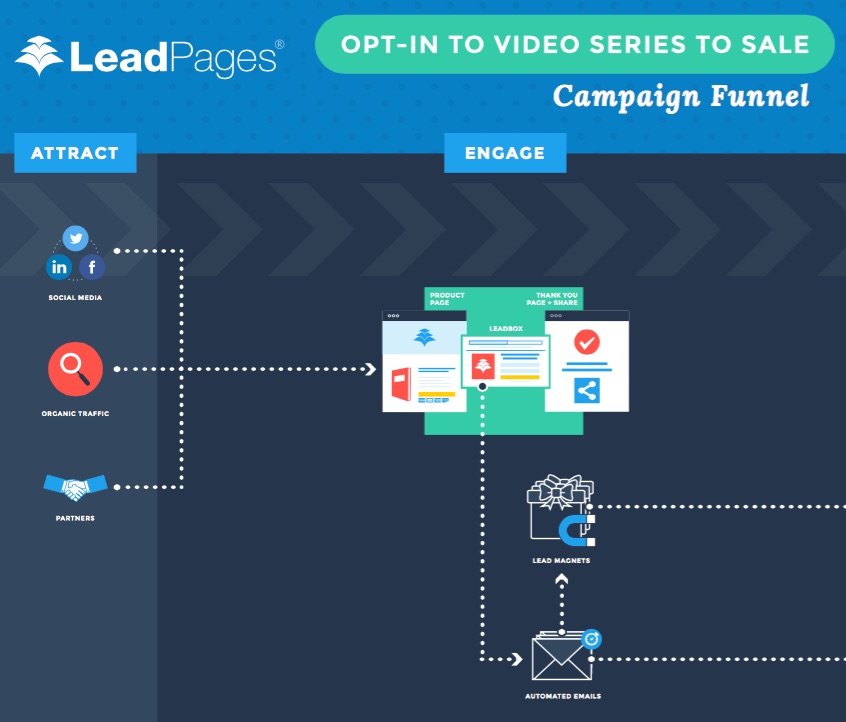 LeadPages
Leadpages.com offers some resources and case studies to help you further with your sales funnel plan. This guide will help you get started with your sales funnel by offering sound tips on how to implement it.
Singlegrain
Singlegrain.com offers seven email templates that you can use immediately within your email campaigns to create a sales funnel for your business.
Social Media Examiner
Social Media Examiner has some tips on how to create a social media marketing sales funnel. This is important too, and can work seamlessly with your email sales funnel if done correctly.
In this tutorial on creating social media sales funnels, they have a useful infographic that illustrates the primary categories of creating a sales funnel. We found this infographic one of the most helpful and insightful things in this guide due to the way that it shows you how to have a fully integrated marketing plan, but there are many tips that are beneficial as well.
Petovera
Petovera offers a handy guide on creating a sales and marketing funnel with a cool graphic that shows the following steps to creating your sales funnel:
Awareness
Consideration
Preference
Purchase
Loyalty
Advocacy
Check out that graphic when you visit their site. Also read the various tips and tricks they have listed on this guide to help you create your sales funnel. Along with the tips, they offer a list of 12 of the best sales funnel examples and case studies that illustrate just how well a sales funnel can work.
Hubspot
Hubspot is known for offering helpful tips on content marketing and increasing your leads base and email lists. In this post on email sales funnels, they show you some of their best tips in email marketing that work for a lot of people when creating sales funnels. Additionally, you can download the pdf file to keep on your desktop or print out and keep as a reference.
The article and the guide offers thirteen different email workflows that you can set up to run automatically.
Case Studies on Email Sales Funnels
There are some interesting individual case studies on email sales funnels that we have provided below. Read through these and see if you can get an idea of how you can create your own sales funnel.
Sumo Case Study
This case study on blogs conducted by Sumo.com shows the process of testing your email sales funnel to see how effective it is. It takes you through the process of how they analyzed their techniques and evaluated whether they were working or not. The study included the use of infographics as well as a number of other ideas and tips.
It shows you how focusing on your strengths is the key to maximizing your power over your sales and marketing funnel and using tools like Google and Pinterest to create your funnel. They also point out that improving your email collection methods can improve your campaigns by 726%.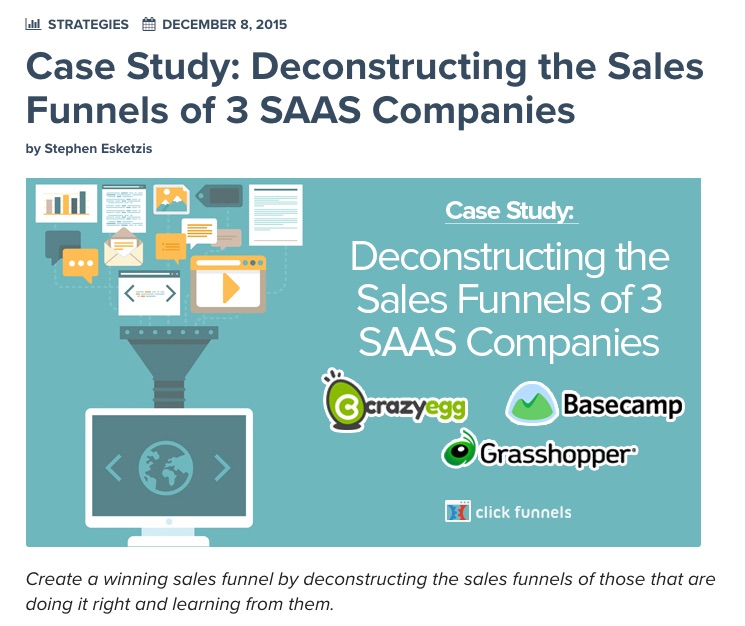 Click Funnels
Click Funnels offers a great look at a case study that involves three different SAAS companies that also show the stages of your sales funnel.
They list the stages of a good sales funnel as follows:
Awareness
Homepage
Pricing
Nurturing
Purchase
All of these steps are a good approach for your sales funnel and these case studies show how this works for SaaS companies on a practical level.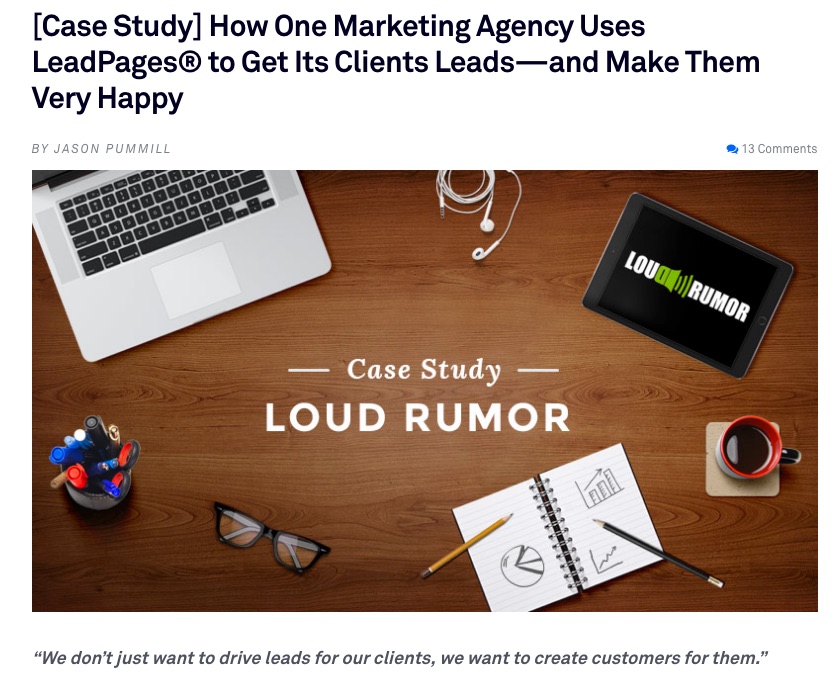 Leadpages Case Studies
Leadpages offers four more case studies that you can study to see how several online companies used their online and email sales funnels. For example, Dan Macabe, a real estate marketing person, increased his revenue by several thousand dollars utilizing some of the sales funnel techniques he learned. Watch the video on this and download the case study information to find out more.
The LeadPages case studies are somewhat of a promotional for their services. However, it is a good way to see how these people used a sales funnel to create hype for their brand and to take action to build their sales funnel from the top down.
Grow Your Mailing List and Start a Funnel Today
These are not the only case studies or techniques we found but they are among the best that we found in our search for sales funnels.
The key to building a successful sales funnel is to figure out what components you are going to include, how you are going to lead customers to purchase and how you will integrate your email sales funnel with all of the other tools you use to acquire and keep your customers.
Whatever you choose to do, make it unique and remember that there is no one way to do anything. Brainstorm how you will implement these ideas and tools and make it your own. At the same time, it's also important to focus on the growth of your mailing list as well. Contact AfterOffers today and let us show you how we can start doubling sign ups to your mailing list in no time!
Comments
comments