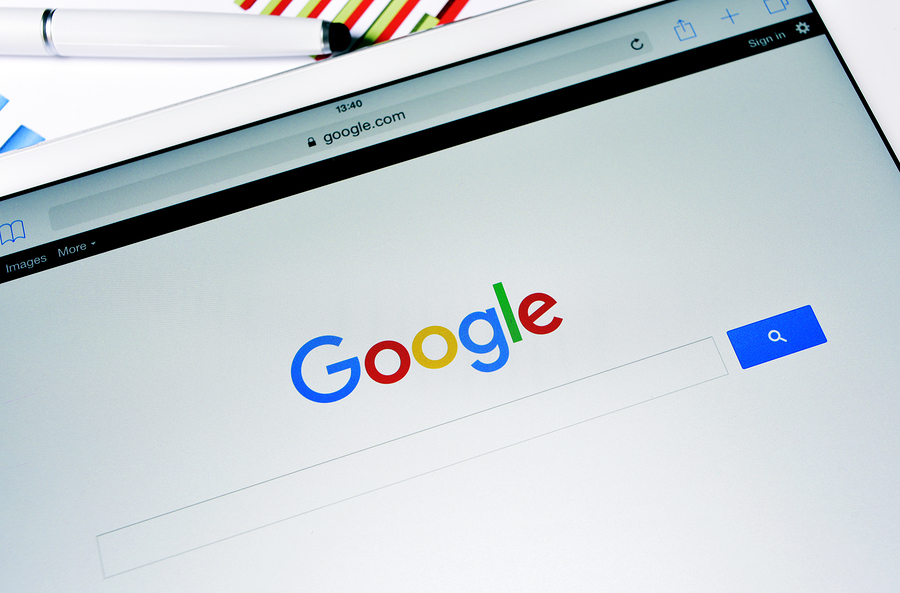 When you think about SEO and ranking in the search results, you often think about just free organic traffic and the research and tedious work involved. However, if you are running an online business and not using SEO and keyword tools to create better content for your audience and customers, you are missing out big time.
Google isn't only the biggest and most reliable search engine in the world today, it's also a massive learning tool that provides a ton of free information, recommendations, and alternatives to audiences and business around the world today.
For example… just think about the last time you went to Google and typed something in. You probably found what you were looking for, but if not, Google likely also provided you with some suggestions as well — as shown in the screenshot below.

This not only happens when someone searches for something that is too generic, but also when a user scrolls all the way down to the bottom of the page. If a user has to scroll past ten organic rankings and still not find what they are looking for, then it's likely they just need to get a little more specific with their search wording and phrasing.
With this in mind, such tools can provide extremely useful for not just creating content on a site, but also to better cater to your email list and the subscribers on it. For example, using the screenshot results above, if you were going to send out a newsletter with an article on "best email marketing tools", that's pretty wide range and can apply to everyone differently. In this case, Google made some unique suggestions, such as going after 'bulk mailers', 'free software solutions' different email providers and more.
Jumping back to using SEO and keyword tools, most of us already know about Google Keyword Planner and Google Suggest at that bottom of pages. These are great, but can still be quite a pain and very annoying to sift through a bunch of data. A new tool that is making the process of keyword management and SEO research a whole lot easier is Ubersuggest.
Let's take a look at how we can start plugging in a few keywords and phrases, to see how the tool will help us find new winning ideas for both our mailing list and content on our site.
We can first start playing around with the tool by searching a phrase like "how to build an email list". The options are also there to select if you want 'web' results or 'image', 'shopping' etc… along with what type of language you would like to go after. Once this all looks good, you can then click on the "Look Up" button.

After submitting your keyword or search phrase, Ubersuggest will then spit out a ton of data for you to start looking through immediately. This information is actually pulled right from Google and their Keyword Planner tool and Google Suggest.
The first set of data you will find is on the exact keyword you searched for, then a set of new information on every relevant term to that original keyword. Here is where you can really start playing around with the data. By clicking on the title tags of "Keyword", "Search Volume", "CPC", or "Competition", you can sort the results in alphabetical order, or highest-to-lowest value.
In the example below, we we with highest search volume.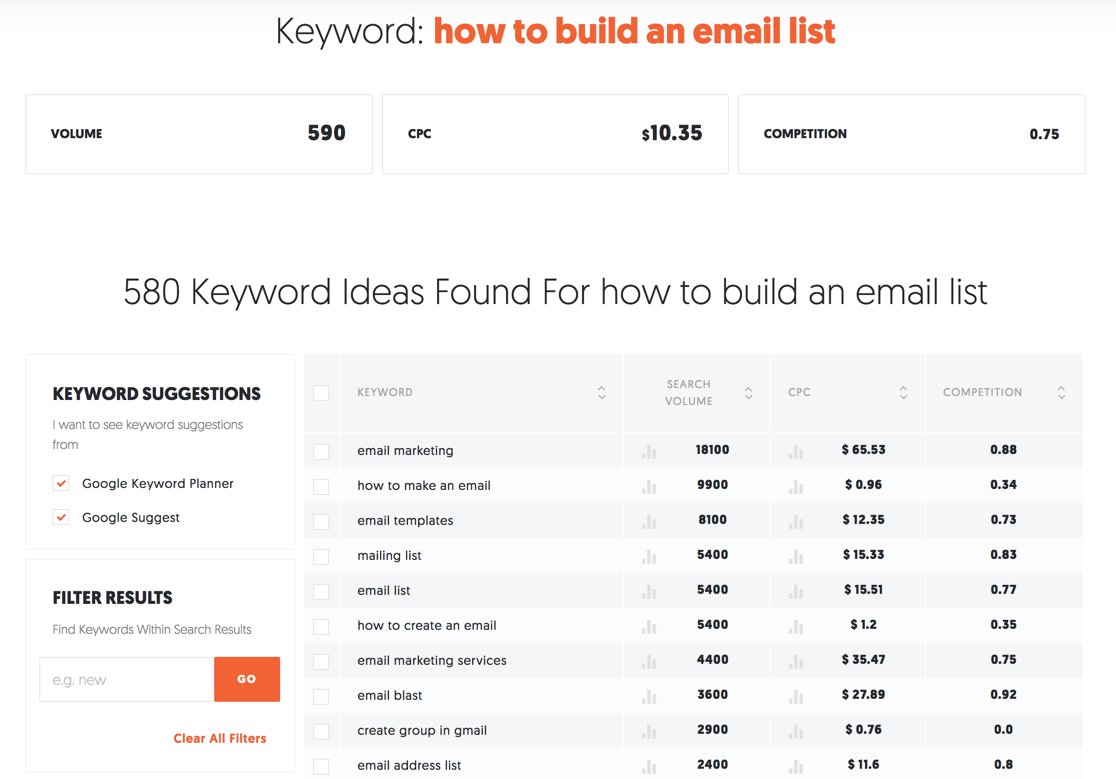 After spending some time and looking through the keyword data, we can see there are many different angles of 'email marketing' to cover. Knowing 8,100 searches are made for 'email templates' per month, this would make for a perfect example to search again on and dissect even further.
Having run another report on Ubersuggest for "email template" we can now see a list of some of the most sought-after keywords and phrases in relation to the different types of email templates out there. Ubersuggest also makes it easy to select which keywords you want to save, and then export their specific data to another CVS file.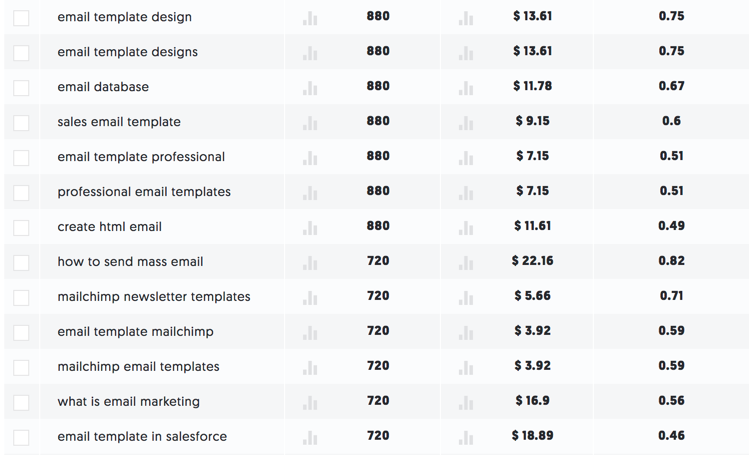 So how does all of this help you create better content for your site and newsletter? Simple… the more you know about your audience, the types of keywords they are searching for and how much of a demand there is out there for such content, are all key factors to not only catering to your audience but also making sure you don't waste your own time and resources in the process.
In summary:
Use a keyword tool like Ubersuggest to research keywords, phrases, and niche topics
Select any niche keyword, then run it through Ubersuggest once again
With your main keywords and target in mind, start focusing on your content
Be sure to use several keywords from Ubersuggest in your content, in an effect to rank for long tail keywords and also to provide the best value possible too your audience
When it comes to email marketing, not enough businesses and brands are putting in the time, research, and effort to cater to their audience. All too often, it's all about sending out the latest promotion or coupon code to make that next big sale. The more you understand the search habits of your audience and the related keywords and phrases that target towards them, the better the content you can create for them.

As always, if you would like to learn more about how email marketing can help grow your business by several multiples month-over-month, be sure to contact us immediately. We currently have access to thousands of premium hand-selected partner sites that are delivering thousands of opt-in email subscribers to our clients daily. Don't wait for another second, contact us today for a free consultation.
Comments
comments