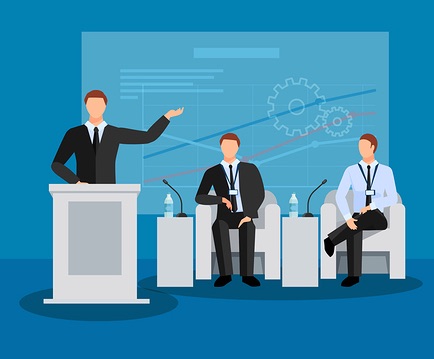 Looking for new ideas on how to optimize your email marketing strategies? We've compiled a list of some of the best upcoming email marketing strategies of 2017. Bookmark these and read about them. Then decide which one you'll attend this year.
Marketing Sherpa Conference: Las Vegas
The annual Marketing Sherpa Conference will be held this coming year in Las Vegas April 10-13. Some of the best-known marketing experts in the marketing business have promised to be there including:
Scott Dikkers
Catharine Hays
Flint McGlaughlin
Dan Briscoe
Scott Dikkers is the founder of "The Onion," Briscoe is the VP of Marketing of HCSS, and Hays and McGlaughlin both has extensive experience in their marketing agencies as well. You'll learn detailed strategies on how to achieve quick, measurable digital marketing success through real-world techniques that you can take back home with you to use in your marketing campaigns.
To register and for more information visit Marketing Sherpa Summit online.
Email Evolution Conference: 2017
Another hot email and marketing conference you won't want to miss is the Email Evolution Conference (EEC 2017). You need to act fast on this one as registration closes on December 31, 2016. The actual conference is scheduled for May 1-3, 2017 in Hilton New Orleans Riverside Hotel.
Digital advertising takes center stage with the focus being on creating engaging and award-winning customer email campaigns that get noticed. You'll learn the trends that will help you cut out your competition and move to the head of the class when it comes to digital email marketing.
You'll get expert advice with hands-on experience and new technologies that will help you deliver the best up-to-date email campaigns you can provide for either acquisition of new customers or getting your current customers to come back for more.
You'll get your ROI (your money's worth) when you attend this must-see conference so make plans to attend. But don't forget to register before the end of this year or it could be too late! Register here.

The Litmus Test
Well, it's not a litmus test. But it's called the Litmus Email Design Conference, and it focuses on showing how to design the best email marketing campaign from the ground up.
With hands-on, practical guides that show you how to do it right, these marketing experts show you how to focus the email messages that concentrate on making your message an "in the now" message and not an obsolete one.
One of the techniques they discuss is how to keep current subscribers from unsubscribing and moving them to become a customer rather than a memory. Additional topics they cover are information on how to use "big data" to convert it so real-world digital marketing techniques that you can use to increase your ROI and get customers to stay.
This is one of the biggest challenges of current online marketing. All of these topics will be discussed and illustrated in detail with gigantic multimedia screens and expert speakers at the Litmus Email Design Conference, slated for Boston in 2017.
For more information on the conference and to see sample clips of what some of the conferences might look like, visit https://litmus.com/conference.
Email Innovations Summit
The Email Innovations Summit conference is scheduled for this coming year starting April 19-21, 2017 and will focus on "The Future of Email Marketing Today." The title may sound a bit contradictory, but if you watch the video on their page, you'll see what they mean.
They mean to show you some of the most powerful data available today in the email marketing spectrum that can increase your ROI and save you valuable time in the coming year and months that will be worth a fortune.
Their goals are to show you some of the latest advancements in customer acquisition that help you go beyond responsive design and illustrate the cutting edge of email marketing trends.
They use data-rich content to drive the point home, and people who have attended the preference Email Innovations Summits have had only positive things to say. They report that the networking and information they received has been very valuable in the way they can be exposed to the innovations, network with others in marketing, and to find out what the latest trends are in email marketing.
Some of the keynote speakers scheduled to speak at this year's conference include:
David Daniels
Erin McDonald
Morgan Stewart
And this is just a small sampling of the expert speakers who will be there. Go to their website for full details and to register for this year's conference.
That's the Email Innovation Summit in Las Vegas or London.

The Napa Summit
The Napa Summit is another big email marketing adventure you won't want to miss. Scheduled for March 30-March 31, 2017 in beautiful Napa Valley, the fun will start at 6:00 pm on March 30th with a star-studded cast lined up such as Jim Christian of Blush Digital. He has vast experience with SEO and digital marketing and will lead the program with some innovative news on email and digital marketing.
He is the lead SEO of GoDaddy, Inc., the popular domain registration company. Then you'll hear from Marcus Tober of Search Metrics, Inc. a well-known digital search marketing company that shows companies how to use their data to optimize your site.
This is a prestigious conference that is well-attended each year by well-known top executives and marketing directors for small, medium-sized, and large companies across the country.
You'll also enjoy 5-star accommodations and dining with some of the most important people in the marketing industry and network with people who share your vision for your company.
To register, visit them online and to see the other speakers and events that are scheduled.
UMS Digital Conference: St. Louis, Missouri
If you live in the midwest or Midsouth region of the United States, how about this UMS Digital Conference scheduled for April 12 and 13th in St. Louis, Missouri? Their agenda includes a "round table discussion," a career fair, many expert speakers, and much more.
The Executive Round Table discussion features prominent digital marketing experts who have news on the new technologies coming out soon that will help you to optimize your email marketing campaigns and use the new technology and new media to maximize your ROI.
You'll see and exhibitor hall that will feature many new innovative ideas in digital marketing that will help you reach your business goals, as well as many professional development and networking opportunities that are hard to beat. To find out more about the featured speakers, to register, or to get directions, go to their website at https://umsldigitalconference.com.
If you're in the St. Louis area, you are sure to enjoy this full-scale email and digital marketing conference.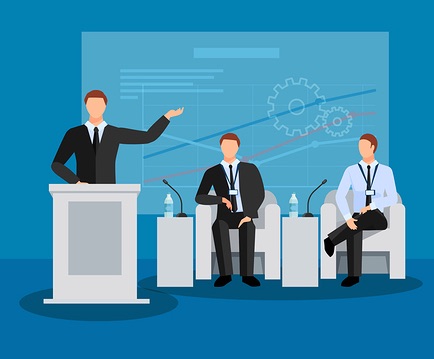 Just Do It!
If you need some fresh ideas on how to maximize your email marketing campaigns and ROI, any of these conferences may suit your needs. But be sure to get online and check out the links we have provided to see them in detail. Each conference offers something unique that you can take away and perhaps use in your email or digital marketing strategies.
Remember that everything you learn is a tool that becomes an advantage that you can use to acquire, engage, and win new leads and customers. So, while there's a bit of a cost involved, remember what you'll be getting back.
Speaking of costs and getting your best ROI possible… when it comes to email marketing, it's all about growing your list and maximizing engagement and conversions. This is something that AfterOffers has currently been helping websites, brands and businesses of all sizes with over the past several years. Through our unique email lead generation platform, we can deliver hundreds of opt-in email subscribers to your list daily.
Watch the short video below, or click here to contact us to create a campaign today.
Comments
comments