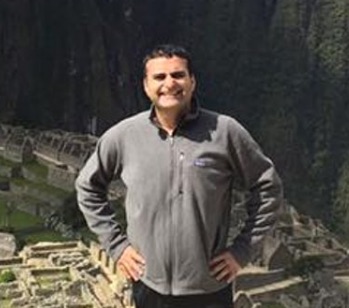 For most online businesses and brands, the ultimate goal is to generate a completely new source of traffic and revenue to their business. This often starts with a website, creating content and then focusing on SEO and social media. However, to stop at this point would be a huge disaster. While each of these methods are great for getting people to your site, without actively turning these audiences into customers and subscribers, you will never be able to stay ahead of the competition. This is where email marketing comes into play.
No matter the size of your website, brand or business, we all start at zero customers and email subscribers. However, with the right tools, focus and growth plans in place, your mailing list and newsletter can quickly become a leading source of revenue and new sales. To help with this process, we reach out to some of the best email marketing experts on a weekly basis and provide you with their expertise and answers to some of the most common email marketing questions. This week we have Rishi Kanna, who is the founder and CEO of Digital Success, where he also focuses his efforts on the strategic direction and growth of the company. With over 17 years of experience and working with over 700+ clients, while also handling more than 2000+ ad campaigns, it's safe to say Rishi knows a thing or two about online and email marketing.
Let's see what Rishi had to say in this most recent email marketing expert interview.
1 – Please briefly tell us about yourself and how you got started with online marketing.
I started my company way back in 1999, focused more on technology. I realized that digital marketing and technology are 2 sides of a coin and I can't separate the two. It started with SEO for our own website, gradually for some more clients and now we are a one-stop shop for digital marketing services, right from SEO, paid search, programmatic advertising, social media marketing to email marketing, remarketing etc.
2 – Is email still the most effective marketing platform today… and how has it changed over the years with the addition of social media and mobile?
Indeed, it's still relevant and effective. Each marketing channel has its own merit and email marketing has the beauty to re-engage with your hand-picked audience. The way you can do data profiling with email database is unmatched. Social media has helped us getting more views and opt-ins for blogs and newsletters, which has grown our database for sure.
3 – With so many different email platforms to choose from, what should marketers specifically be looking for?
Unless you are thinking to outsource this process, it should be an easy to understand and easy to implement platform. Before we automated the process, we were using Salesforce/vertical response to reach out to our email lists manually. Later we dabbled in Infusionsoft and Hubspot and now have been using them for us and our clients. Platforms should give you enough flexibility to achieve what you are trying to accomplish without having to pull your hair.
4 – What is your preferred method of collecting emails and building your list?
I personally find in-the-face pop-ups somewhat annoying as they interrupt your reading, but of late there are delayed subtle pop-ins and slide-ins. We have subscription boxes, form fill-ins as preferred choices to collect email addresses.
5 – What are your best tips for writing effective email titles/content that get opens and clicks?
It should carry the shock element, which would compel a reader to click on the email and read further. Mail body should not have all your sob-story, rather it should give an appealing teaser.
6 – Based off your own experience, is it better to send long form or short form written content in emails to your mailing list?
As said above, short and crisp works and if they are interested, then they will anyways will come to your landing page and complete the action.
7 – What is the best way to setup an effective autoresponder series?
Depending upon your industry and follow-up needed, you can customize your strategy. A B2B information based newsletter may need a follow up based on open-read basis, however in ecommerce, you need more frequent discount based mailers. It all depends on what your market is, who your audience is and what your product is.
8 – If you had to start over from scratch and only had $1,000 to start a new mailing list, how would you spend it?
I would not buy a list for sure with that money, as my experience is not very positive about the quality of lists. I'd rather invest time and money in building great content for my website and think of various ways including paid ones, to have augmented outreach which can result in more subscribers for me.
9 – Lots of site owners and marketers have mailing lists, but they aren't making money with them. What are they doing wrong?
May be they are ticking them off by sending them too much promotional content or they are spamming their mailbox and getting lots of unsubscribe requests. One needs to apply his or her discretion in knowing when. When you have built your lists, it's your responsibility to nurture it by giving them education, learning while subtly selling your stuff. Where we see people going wrong mostly is when they sound more salesy.
10 – If you could tell online marketers and brand one thing that could improve their email marketing and list growth, what would it be?
Work on the quality of content and think also as a user.
Special thanks to Rishi Khanna for taking the time to share his email marketing tips and expertise. Check back weekly for a new interview in our Email Marketing Experts series!
Comments
comments