Ecommerce is still one of the fastest, largest, and one of the most successful ways to make money online. Not only is it somewhat easy for someone to get started with, it's also completely legitimate as well. It's also an evergreen business model that continues to generate sales every single day.
What makes the business of ecommerce even more attractive than ever before, is that everything is pretty much hands off for the site/business owner as well. There is no need to be a designer, program websites or scripts, or even to process any orders manually. Throw dropshipping into the mix, and you will never have to physically see any of your products or hold any inventory — let alone deal with customer support and orders.
As Amazon has taught people to use the internet for shopping more than ever, the trend is just going to continue. To further make a case for ecommerce and how crucial it will be in the coming years, just take a look at these industry stats from 99firms:
The total value of global retail ecommerce sales will reach $3.45T in 2019.
Ecommerce retail sales are expected to account for 13.7% of global retail sales in 2019.
By 2040, around 95% of all purchases are expected to be via ecommerce.
China is the largest ecommerce market in the world.
80% of Internet users in the US have made at least one purchase online.
There are between 12M to 24M ecommerce sites in the world.
PayPal had 267M active registered accounts by the fourth quarter of 2018.
More than a third of online Black Friday 2018 sales were completed on smartphones.
On average, only 2.86% of ecommerce website visits convert into a purchase.
85% of consumers conduct online research before making a purchase online.
The concept of starting or running an ecommerce business is easy enough.
Start an online store and find products to sell.
Find the right products and dropshippers to market to customers.
Treat it like a business business. Promote it. And scale in size.
Use the power of email marketing and social media to explode your growth.
With these four simple steps, anyone can start successfully making money online, or growing their idea or concept for an ecommerce business into something much bigger.
For established businesses and brands, don't worry — this article definitely for you as well, as we are going to be focusing on how lead generation and email marketing can help increase your sale count, average order size, and revenue per customer.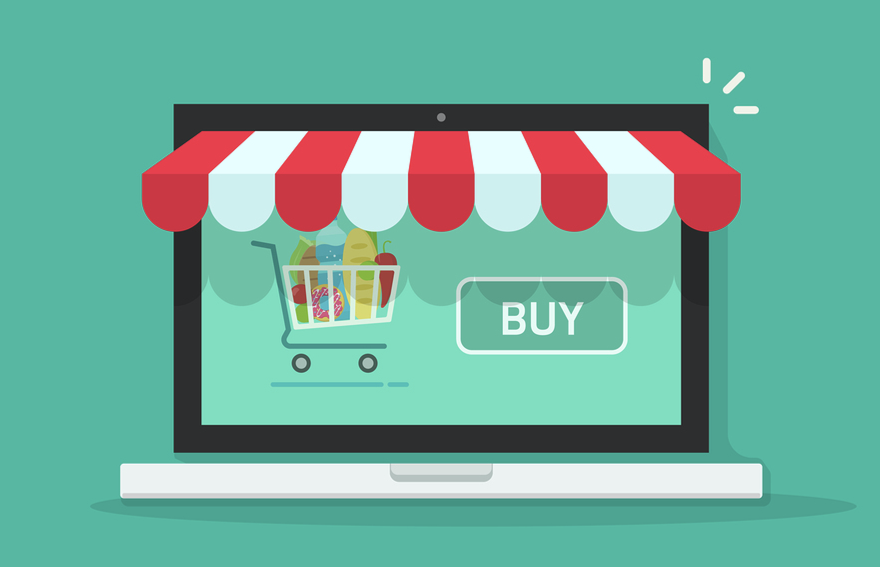 3 Types of Email Marketing Methods All eCommerce Businesses Should Be Using
If you want to find success in ecommerce, it's all about getting creative with your marketing and making sure you are gaining the trust of your audience. Once these two factors are in place, there is no reason that you couldn't keep scaling your business day after day by implementing these winning methods over and over again.
With email marketing in mind, make sure you are using the following.
1 – Shopping Cart Abandonment Emails
According to recent stats, roughly 70% of ecommerce carts are abandoned — which results in between $2 billion and $4 billion lost revenue and sales for businesses every year.
One of the best ways to help stop this leakage, is to have a shopping cart abandonment strategy in place. A great way to accomplish this is through emails that can be sent to your existing customers, or anyone who has already filled in their email address, then ends up leaving your site or not completing the order.
Depending on the platform you are using to power your site, this might just be a simple addition, or you may need to implement another solution.
In either case, this is one area that ecommerce sites simple can not ignore!
2 – Welcome Emails to Build the Trust Process
All great conversations and relations must start with a simple "hello". The same is true for businesses and customers.
Even if you have a website that someone is visiting for the first time, they should feel welcomes. This is even more true after someone just happens to make a purchase on your site. If you are lost on the best ways to make an instant connection with your audience, check out this reference guide and see how other industry experts are doing it with their audience.
In both methods, you need to make sure you audience and customers are welcomed — while also feeling appreciated in the process. After a new order is placed on your site, or when someone joins your mailing list, it's important to have a nice welcome email in place to start the relation and trust process.
If you want to take that relationship and respect even further, be sure to include a coupon for a future order, and maybe even a bit more information about your company and the actual people behind the site and products.
3 – Order Confirmation and Recommendations
Have you even been to a website and ordered something, only to not be sure if your order was actually placed — or even worse, had no way to check on your order or to contact support? If this is the case, then you will know how importance order confirmation emails are.
In short, everyone wants to have confirmation of their order being processed, and for how much they paid. It's also been proven that more then 70% of all confirmation emails are opened! Not only is that a huge open rate, it's also an awesome opportunity to get your existing customers to read from you and buy more.
In addition to sending out such confirmation emails, you should also be including up-selling options such as personal product recommendations (in reference to what was already purchased). Amazon does an amazing job at this, and they likely see a huge boost in additional sales and revenue as a result of it.

How to Reach New Audience with Opt-In Email Marketing
As you can imagine, when trying to grow any business, it's important to reach as many potential customers as well. While you will have a good amount of people visiting your site and joining your newsletter and mailing list, it's important to always explore other opportunities as well.
A great way to start growing your mailing list by 50 to 500+ new opt-in email subscribers daily, is to set up a campaign with AfterOffers.com. We currently have thousands of hand selected partner sites, where your best deals and opportunities will be on display for real and unique site visitors to act upon.
Contact us today to learn more about this great opportunity.
Comments
comments