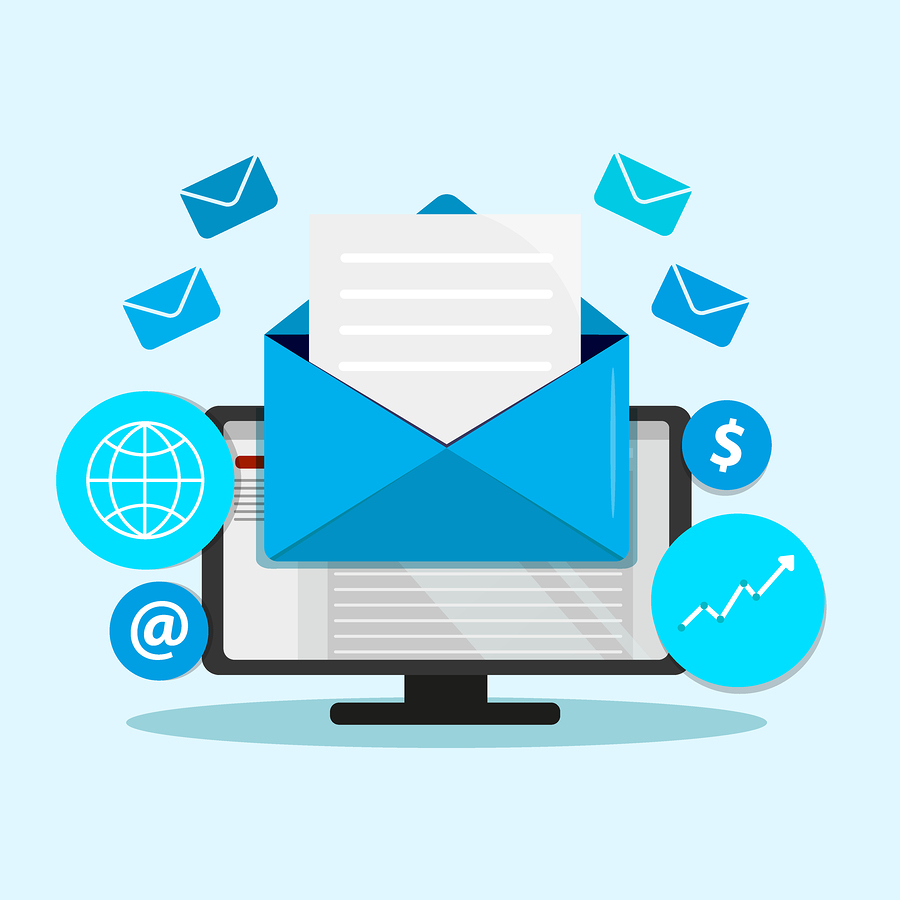 According to the Direct Marketing Association, email marketing brings about 4300 percent Return On Investment (ROI) in businesses in the United States. Email marketing works so well because it gives a personal touch to your business – IF you do it correctly.
Without the right tools, nothing works well, not even email marketing. There are several email marketing tools available in the market. They are so many you are probably at a loss as to which to choose. 
We will be looking at some of the best email tools for you and your business. We even have pointers on how to get excellent deals on them. Stay with us. 
Respona
Whether you are link building or doing PR, manual outreach requires multiple steps which means using multiple tools. Respona solves that problem by centralizing all the steps into a simple 4-step process.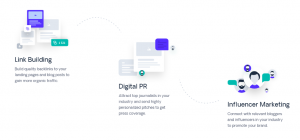 Instead of using one tool to find relevant opportunities, another to find contact information, and another to automate the sending, all the functionalities are assisted in Respona with a little automation. Users can either find opportunities (blogs, news articles, podcasts, influencers, etc.) through the search feature or import a CSV file of preexisting opportunities.
To finish up the campaign, users can create an outreach template (with automatic follow-ups) and find the contact information for the authors of each opportunity. Respona helps users personalize every pitch with AI-assisted article summary snippets for hyper-personalization.
Take a new look at personalized outreach at Respona.
SendPulse
SendPulse is not just an email tool. You can communicate with your customers in more ways with this tool. SMS, Viber, facebook messenger, and web push are some of the channels. This is more service at the price of one.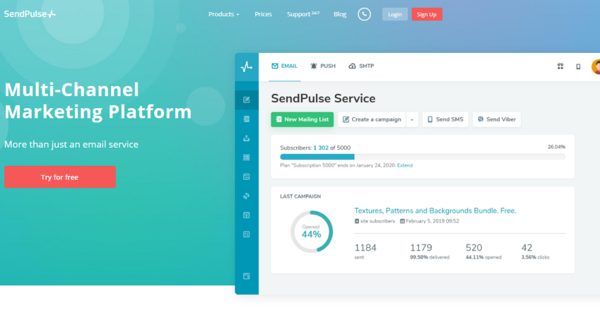 The drag and drop editor on SendPulse is an excellent feature for all your editing.  Even without any HTML knowledge, you can create a great outlook. They also offer more than 130 templates to choose from. 
If you have problems getting people to subscribe to your email service, you need to customize your subscription form on SendPulse. You get to choose one of four types of subscription forms. 
You can also improve your relationship with your customers using Automation 360. The service allows you to send instant messages when your customers carry out specific actions. They are called trigger emails. You can send them reminders, a thank you note, or even notifications of an abandoned purchase. 
You can even customize your event for emails; and SendPulse also adapts well to all devices. 
Are you worried about the cost of using SendPulse? You can get an unbeatable 25% off at im.deals.
AWeber
Do you have the problem of your emails not showing up on your customers' main inbox? Then, you need this tool. AWeber ensures that your emails show up on their main inbox. This tool is great for small and medium businesses.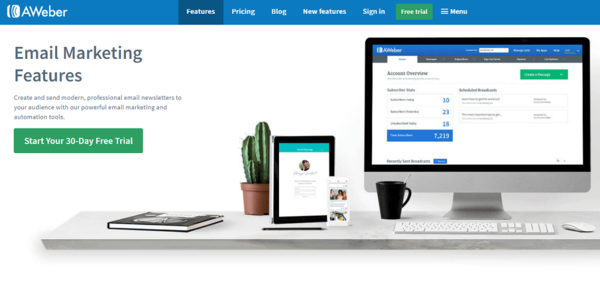 AWeber is great for growing every part of your business using a well-controlled email strategy. You can create attractive sign-up forms and pop-ups.  Aweber also helps you tag customers based on what content they need.
Their drag and drop builder is both customizable and mobile-friendly; and is easily integrable with other tools. To improve your business growth, you can create a long term campaign that will help increase your conversion. AWeber also tracks these conversions, so you know when your strategy is working and you can take corresponding actions based on the reports. 
Start the AWeber journey by signing up for a free 30-day trial or use the 20% off-deal on im.deals.
Reply
This email tool is the ultimate sales driver recommended for every sales team. Reply is designed to improve your inbound and outbound sales and also aid in your business development, staffing, and recruitment.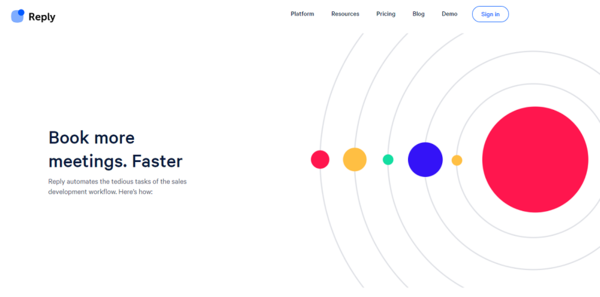 You can carry your team along with the team edition that allows you to collaborate and distribute the workload on campaigns to other team members. Reply also has proven email templates that you can personalize for your audience. You can also integrate Reply with other applications. 
With automated follow-ups, you can save more time and build stronger relationships with your audience. You can be sure to create excellent campaigns that will lead to your needed conversions with Reply.. 
You can learn more about Reply here or jump in with a sweet 15% off deal from im.deals. 
Mail250
Want to change to a smart, technology-driven email marketing tool? Mail250 is the email service tool you need. Mail250 introduces you to deep linking, schemas, artificial intelligence, live segments, email markup, machine learning, and live countdown timer.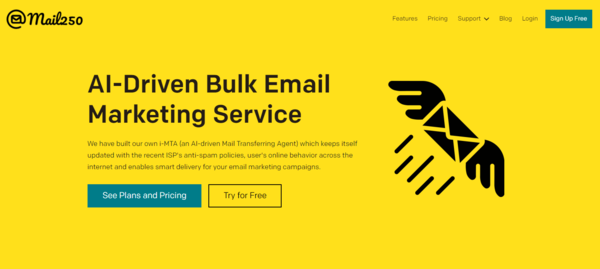 You can make use of all these awesome features on Mail250. They present not just vast tech knowledge but a caring partnership. 
You can create and send your emails, manage your list, and get reports and analytics that'll help you make informed decisions. 
Mail250 gives you three options to start a journey with them. Use the web application (no downloads necessary), SMTP Relay, HTTP API's. Get started with 30% off any of their plans on im.deals.
There you go! Get your brand some good leads and conversions with any of these email tools.

AfterOffers Wants to Hear From You
Now that you've had an opportunity to browse through some of the best email marketing and lead generation tools for 2019, we want to get your thoughts. Have you been an avid user of Aweber for the past several years? Are you finding better performance through advanced solutions like Reply or Mail250?
In either case, what are your favorite tools for collecting new email subscribers, mailing out to them, and also for tracking open and click rates? Better yet, what about each of the of the tools we mentioned do you like or dislike most?
Contact us today and let us know your thoughts. Not only can we point you in the right direction for the best tools and solutions catered the the needs of your business or brand, we can also help set you up with a 100% opt-in email campaign to start growing your list size by up to 20% daily.
Comments
comments