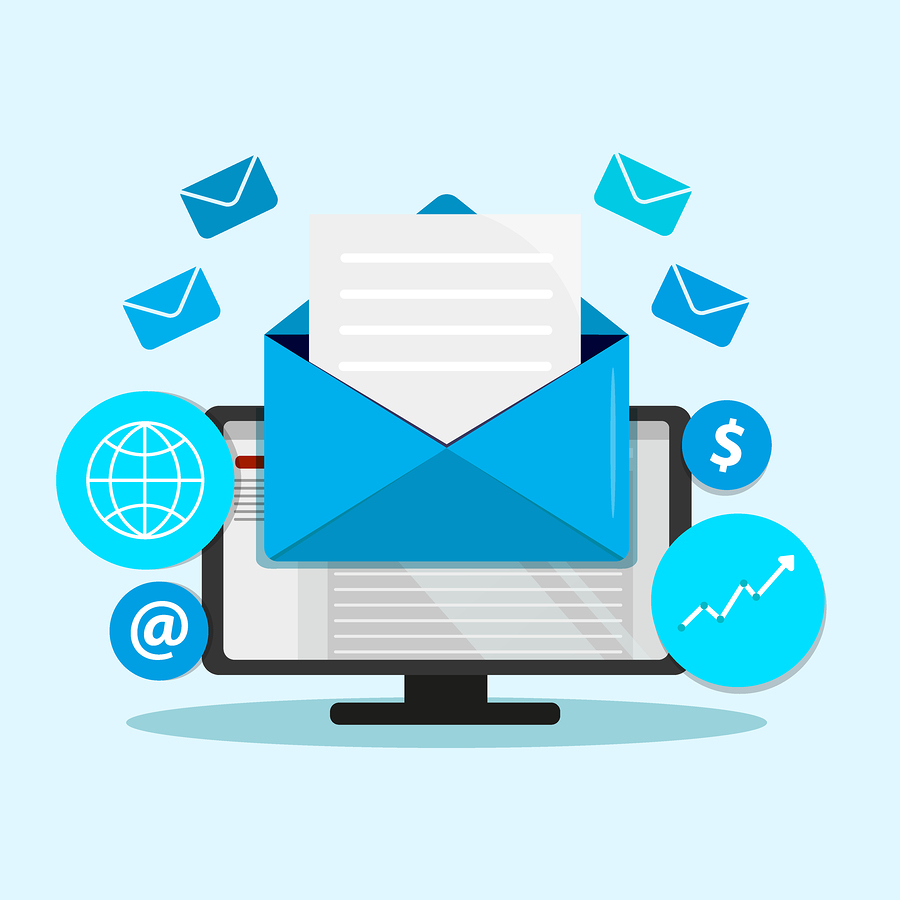 Today, we have over 275 billion emails being sent out daily. Email marketing is now more powerful, useful and effective than other marketing media available. Research tells us that email is 45 times more useful and effective at gaining more customers than Twitter or Facebook. With the right email marketing tool, you can easily achieve your lofty goals as a marketer.
What's even more exciting, is that technology, automation, and drag and drop platforms have made the process of lead collection and email data management a whole lot easier. Gone are the days when you needed to create multiple tracking accounts, sign up to different platforms, and then track data across different solutions and import it into your own records. Now everything is seamless, and depending on which solution you choose, sometime's it's completely automated, with A/B split testing options built right in.
There's never been a better time to get started in email marketing than in 2018. As you're planning to take full advantage of this medium and using third-party solutions to upgrade your email marketing game in 2018, here are five recommended tools you can use to increase your conversion rate and accomplish the best results.
OptinMonster
For marketers who look to generate leads from a website or blog, OptinMonster comes in quite handy. Embedded within the OptinMonster application is an email opt-in plugin which allows you to set pop-up messages which would be displayed on your website to your visitors just before leaving your page. Even more exciting is their 'exit-intent' popup window which displays a last call-to-action to a visitor before they end up leaving your site.
An email opt-in form can also be included on your blog to turn regular website visitors into leads thereby potentially growing your email list with each new visitor that comes across your site. Aside from the opt-in plugin, there are other useful tools, such as Onsite Retargeting, A/B Testing tools, Welcome, and other great features you simply won't find on other email lead generation applications and popup tools.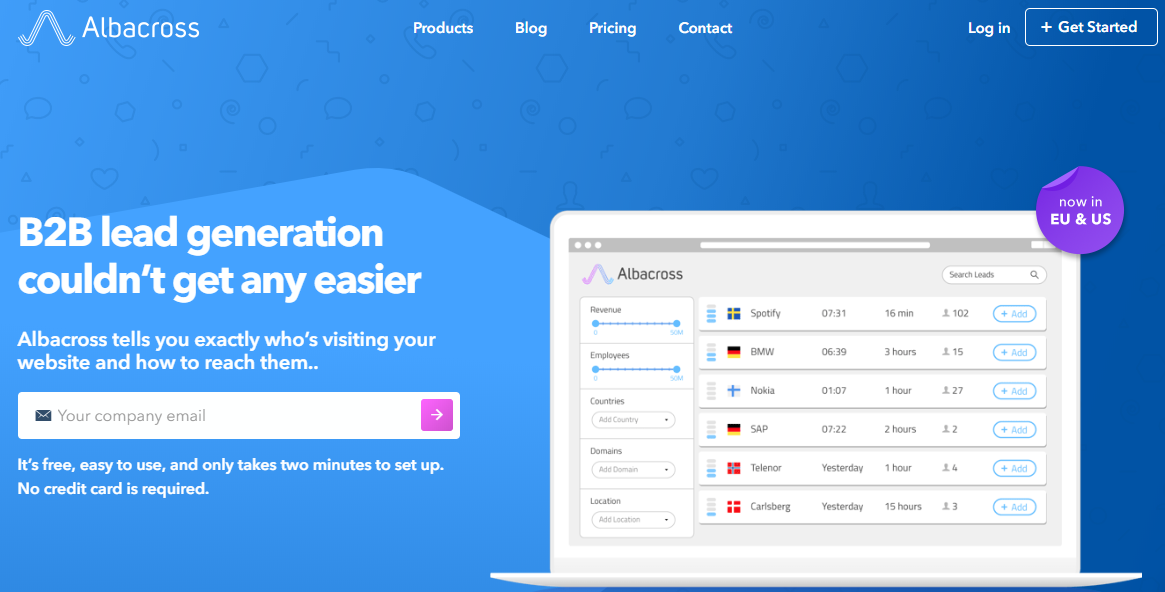 Albacross
Albacross is the world's first free B2B Lead Generation Network. This tool takes care of collecting contact information and other data of the visitors to your website, who landed and strolled around, but didn't contact you or didn't even fill out your contact form. The lead generation service works great for both small businesses and large enterprises.
Albacross users not only receive reports with information about their website visitors, but also have access to crucial information such as: Who's been at their site, which pages they've been at, where they spent the most time, etc. Sales marketing reps can develop a very effective strategy for reaching out to their prospects based on their behavior and preference before the former even talk to the latter. One thing about Albacross that should definitely be mentioned is that it's free to use, and you don't need a credit card to sign up.
MailTrack
MailTrack is an email marketing tool that allows you to track all your emails in your Google Inbox account. This application provides an update when someone has opened and read your emails.
This tool also comes in handy as it helps you track your emails in real-time. It will show two small check button next to your emails once installed, and this is where you will monitor your sent emails and indicate when it's delivered and read. This same feature has been used in WhatsApp to check delivered and read chats. However, to use this tool you must sign up for a Gmail account if you aren't already using it.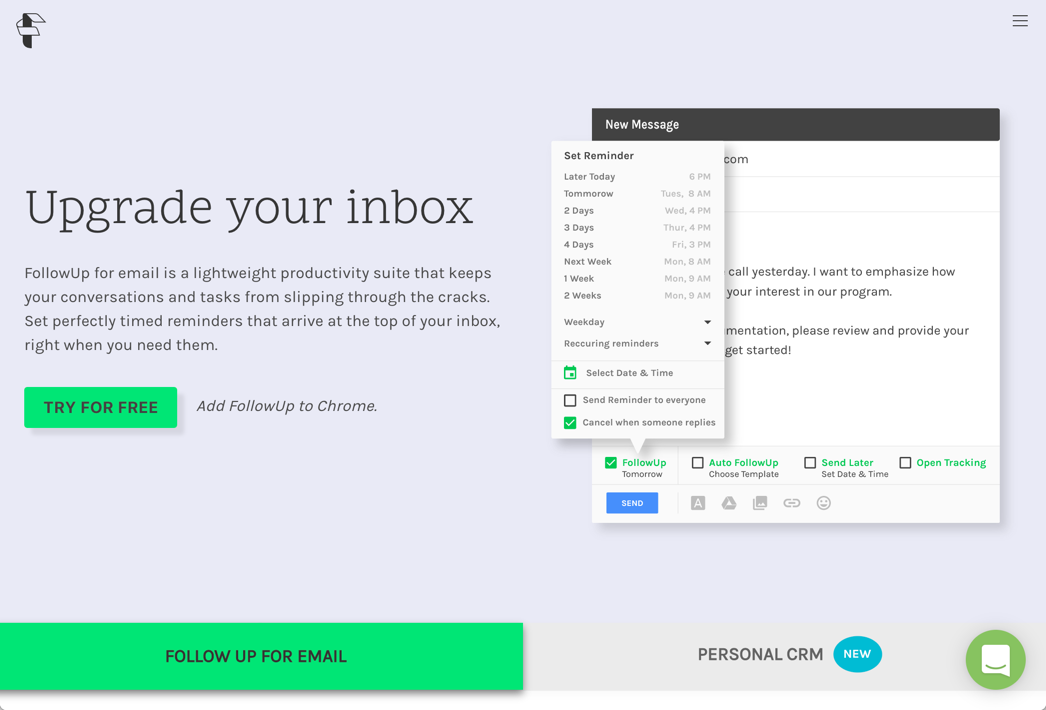 Followup.cc
This is an effective and useful tool for email marketers as it saves time spent in sending follow-up emails to your business prospect. Thereby, giving you more spare time to spend on other marketing plans. With this tool, reminders can be set, and it also helps to keep track of follow-up schedules on your emails. With the FollowUp, you can set up a routine follow-up email and schedule it to be sent at a later time. The software solution also comes with several other useful and marketing effective tools, such as a personal CRM for managing your contacts.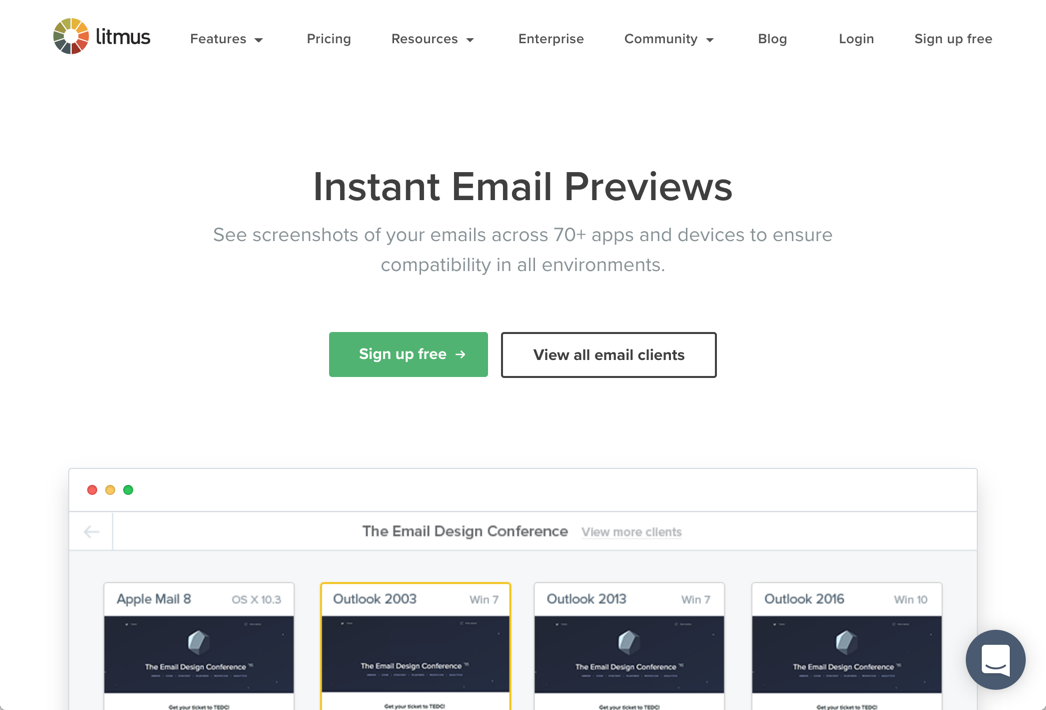 Litmus Email Previews
Litimus is a powerful tool that is important for formatting and designing your emails to look important and great across all types of devices and podiums.
This tool will let you see what your emails look like on over 80 separate devices and email clients, such as iPhone, Apple, iPad, Outlook, and more. Litmus will also take quick screenshots of your emails in separate email clients and apps so that you can properly improve or perfect your emails to fit all platforms. This is always good to have if you are sending out a lot of emails and need to keep records of which were sent out, when, and to whom.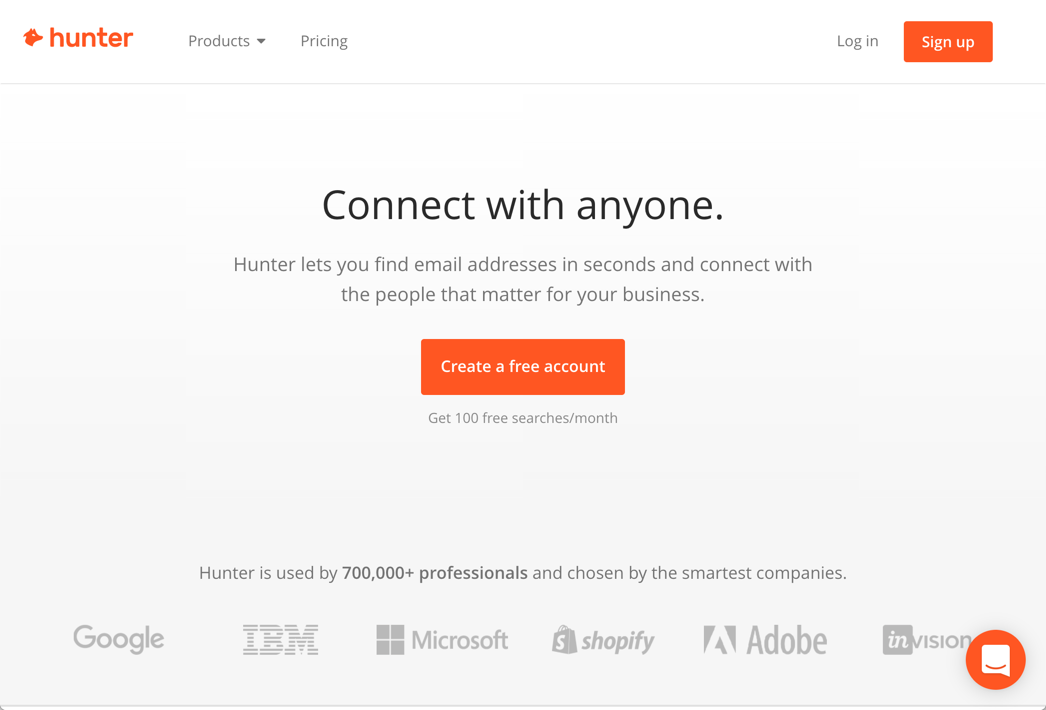 Hunter
As a marketer, you must be able to find the email addresses of important people for promoting your products, asking to work together and for many other reasons. Hunter is a great tool you can use to get such a job done. With this tool, you will be able to acquire the emails of very important business personalities, which can ultimately not only save you time but also help grow your business in the process. All of this can be done through their easy to use website platform, which means there is no annoying application to learn or install. Once the address is entered, Hunter will search its database of over 250 million emails to find the email addresses associated with the website you are trying to contact.
Conclusion
While you might find that our list of email marketing tools to try out in 2018 is exhaustive, these five tools are definitely some of the best out there and are pretty much guaranteed to improve your email results if you are willing to implement their tools and suggestions into your existing campaigns. When these email marketing tools are correctly used, they have the ability to take your business to the next level, with email marketing being the driving force for leads and sales. To be successful in 2018 as an email marketer, we'd recommend you get your hands on these five amazing tools.



How to Quickly and Efficiently Grow Your List Size in 2018
Having gone through our list of some of the best email tracking, lead collection, and data management tools, you should now have more than enough on your plate to improve your email marketing efforts in 2018. As important as the management of your email leads is, it's also crucial to make sure your list is growing at all times.
AfterOffers is currently delivering thousands of opt-in leads to our site partners and clients on a daily basis. To discover how simple and cost-effective this process really is, click here to visit our main page to see a short video walkthrough on the process. Once you are ready to move forward, simply contact us and we will get started with a 100% opt-in email lead generation campaign for your online business or brand.
Comments
comments