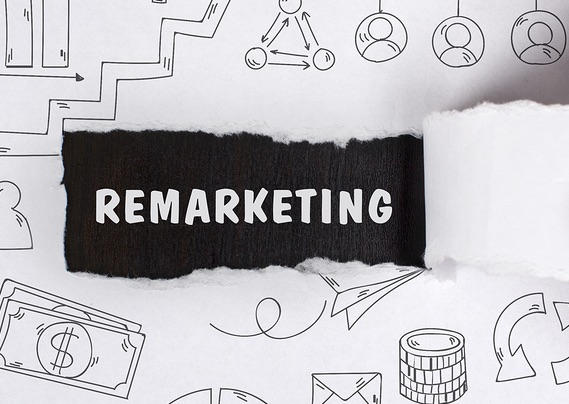 Remarketing has received a lot of attention lately in internet marketing circles. If you are an eCommerce owner or if you have an online business website, you should understand how to use remarketing. It's like having a second chance to make a good first impression. This is especially true for anyone with an existing email list or subscriber base of any kind.
First, let's define what remarketing is. Remarketing is sometimes confused with marketing or retargeting. Remarketing is the process of evaluating and analyzing your current market results through various tools or procedures, then looking at your ROI and data to see what you should do to avoid losing sales. To better explain how remarketing works, if you've ever visited a site and then continually saw banner advertisements and ads for it on other sites — well, that is remarketing in action!
Abandoned shopping carts, canceled orders, lost customers, or the inability of an ad to convert all go into the equation of figuring out how to remarket. Most marketers are starting to grasp the importance of this and quickly implementing retargeting methods into nearly all aspects of their business — including email, site content, sales funnels and social media. With such methods in place, brands can increase their recoupment rate, get new customers, decrease their customer acquisition cost, and improve their company revenue by this one act. The more you can do to reduce your abandonment rate, the more you will be able to achieve as a business.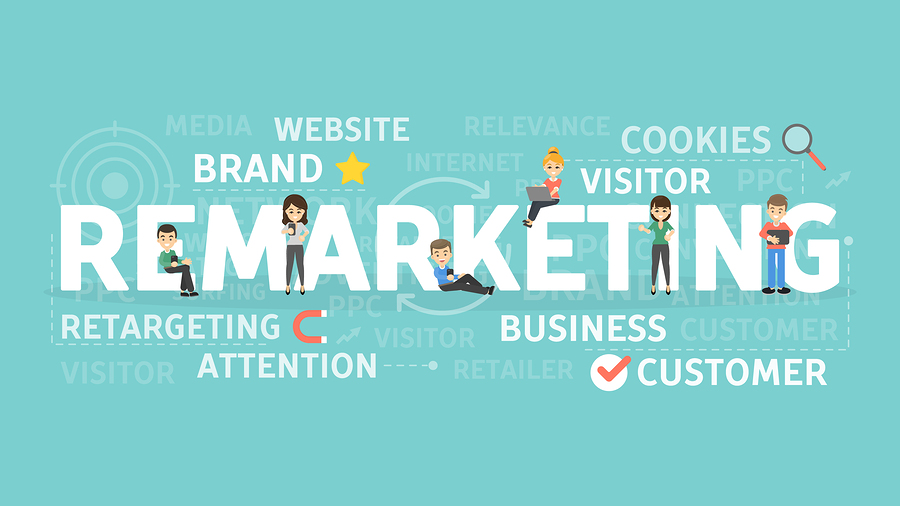 How to Grow Your Audience through Retargeting
So, how do you grow your audience through remarketing? Below are some important things to remember when retargeting your marketing materials.
1. Retargeting works best when used in connection with inbound and outbound marketing.– Just because you are using remarketing and retargeting techniques does not mean that you should forsake your normal ad strategies or content marketing strategies. Instead, use retargeting in conjunction with offers you are already offering and retarget your efforts to those that might have missed your offer the first time around.
2. Use your content marketing strategies to retarget your content to increase conversions.– If you find a particular type of content that works, don't stop doing that. Instead, just use your content to put on various platforms where your potential audience is. If you have email addresses of the people who left your site before they purchased, you can send this content to the platforms where your retargeted audience will be for a greater return. Much of this can be done free without spending anymore advertising money such as with normal unpaid Facebook posts, your blog, and other means.
3. Use more than one tool to drive traffic and one to retarget so that you are combining both your conversion tools and your marketing efforts to reach your target audience.– When you are working on a remarketing campaign, you will want to use more than one tool to do the job. This may mean combining your email marketing campaign with leads generation to get new potential customers from various methods. The more techniques you use to generate traffic and sales, the more you will see a return on your investment.
4. Segment your email audience and understand how the different groups differ in their thinking.– To increase your target audience, you will need to get to know the difference in the subsections of your audience. For example, if you are selling pop-up greeting cards, not all of your audience may like pop-up cards, but they may be looking for greeting cards, in general. Some of these people may decide on the pop-up cards once they see how cute they are. Some will not. You may want to send a different email to the people who have purchased pop-up cards in the past to let them know you have others available. Then you will have to decide whether it is worth the time to send marketing messages to those who like regular greeting cards. Tracking your response rate later for this technique once you have some data for this will help you to make a wiser decision next time.
5. Use Facebook Remarketing by redoing ads or changing one element at a time.– If you are using Facebook for remarketing, try changing up your Facebook ad a bit and sending it back out. It's a good idea not to change too much too soon. Try to focus on only changing one element at a time and then measuring your results before you change anything else. If the change you have made does not work, change it back to the way it was and try changing another element instead.
Remarketing isn't just about reaching an audience so they are seeing your advertisements once again, it's also about giving them the opportunity to learn more about your brand and gaining their trust in the process. Be sure to implement each of the recommend retargeting methods above, and using different ad creatives and call-to-actions throughout the process.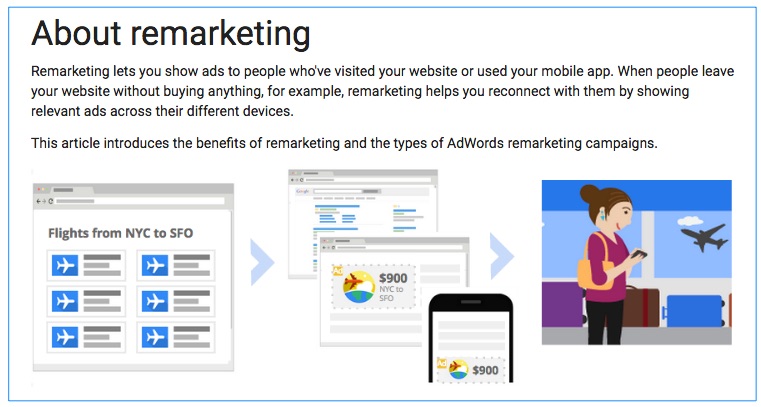 Retargeting results you can measure
Remember when remarketing and retargeting your campaigns, remember a quote from a famous entrepreneur and thinker who said, "What you can measure, you can change." What this means for you as an online eCommerce owner is that you need to be constantly measuring your metrics to see what is happening on your site. You should look at the sessions data (how many times people came to your page), how long they are staying, return visits, retention rate on media, and much more. Look at each factor individually, then look at the big picture, as well.
Take a particular note about any factors that may influence your targeted traffic and be careful only to make one change at a time so that you will know which one made a difference in your retargeting efforts. Platforms like Google Adwords also make the concept of remarketing quite easy to set up and track. This can also be linked to email campaigns and seeing how audiences will react on your website or outside landing pages.
You must measure what you are doing and segment your population carefully to get a clear picture of your target audience for future marketing. You also need to know how to retarget your lost customers or on-site users who left their shopping cart without purchasing to figure out how to get them back.
Sometimes the answer is not in an elaborate software, plan, or strategy. It's just a matter of common sense. If what you are doing is working, don't do it. But the fact that you are reading this article probably means that you need a strategy in retargeting your ad campaigns to decrease your customer acquisition costs and increase your conversions.
Focus on valid subscribers
The key to success in building your email list is to have valid subscribers. If you start off with valid subscribers who are genuinely interested in what your brand or store has to offer, you will find that you have to do less retargeting later. Building a great email subscriber list, therefore, is one of the most important things you should do to ensure that you are successful in email list building.

About AfterOffers.com
You may have heard of us at Afteroffers.com. We have an email list building service that allows you to grow your brand with your email marketing list, while also acquiring only 100% opt-in subscribers in the process. When you get it right at the front end, you have less to worry about at the back end.
If you are interested in growing your email list with valuable tools or creating a passive income for yourself, contact us at Afteroffers.com. By using our services, you can increase your revenue in two ways, not just one. It just might be what you are looking for.
Comments
comments