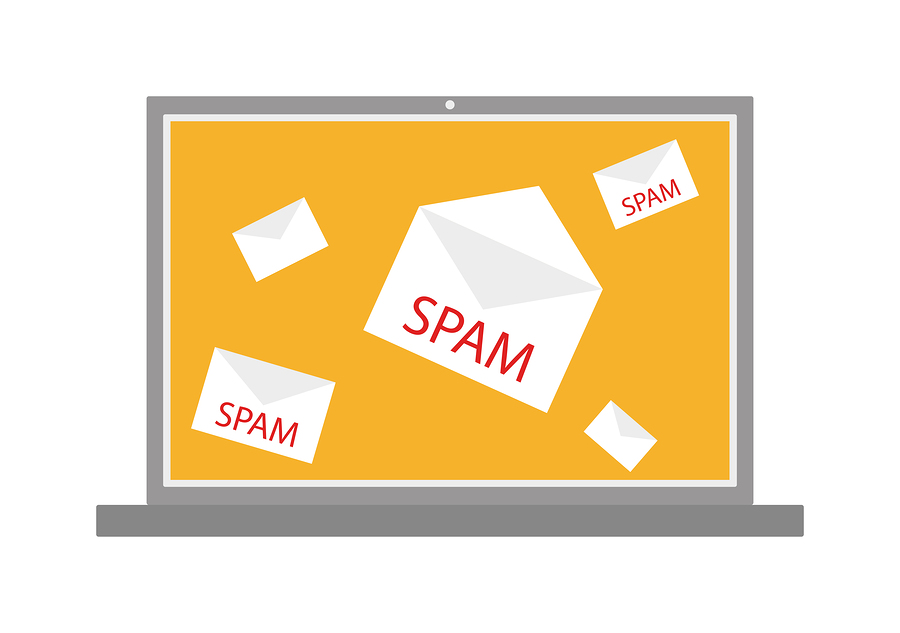 Are you a business owner who is having trouble getting past the spam filters of your customers' emails? As long as you do things legally, there are some good tips you can follow that will enable you to get past the spam filters and get your message to your target audience. One such example is to actively clean your mailing list, and to also stay away from keywords that are actively used by spam filters to weed out the junk.
To help with this process, we've listed some of the best resources, guides and blog posts on how to avoid those pesky spam filters. After reading through each of the references below, be sure to put in the time to actually implement these methods into your existing mailing list.
You will thank us later!
How to Avoid Spam Filters Guide
MailChimp is a popular online email management system. They offer a variety of surveys, tools, and email distribution assets that you can use to improve your ROI and marketing strategies.
They offer a reference guide on their site that shows you how to avoid spam filters so that your message does not get blocked by your subscribers' spam filters. This will avoid rejected email messages that your users signed up for but that their spam filters are blocking. To access this guide, click on the MailChimp link in the above paragraph and scroll down the bottom to access the file.
A Marketer's Guide to Email Deliverability: How to Avoid Email Spam Filters
Our friends at Hubspot have lots of information that can help you to avoid the spam filters when you are sending out email announcements or newsletters to your subscribers.
They give you many helpful tips on their blog regarding this topic, and you can download the PDF file on their site for free.
5 Rules: How to Avoid a Spam Filter
Inc. Magazine offers some great tips on their site on how to avoid spam filters when you are sending out emails. Some of the suggestions they have on their blog are to keep your message simple and focus on your goals. Think about what you want people to do when they see your message and plan accordingly.
They also recommend limiting the number of links you place within your emails. Sometimes links will throw your email into the "spam" folder, and your customers will never see them. So watch the number of links you send.
8 Little Known Ways to Avoid the Email Spam Filter
The Daily Egg suggests choosing your email titles and content carefully. You need to think like your subscribers and consider what they like and what might appeal to them. Another tip you'll find on this site is that you should use normal font sizes and to watch spamming behaviors by limiting a number of emails you send and other tips.
Keep your message simple but direct and speak to the needs of your primary customers.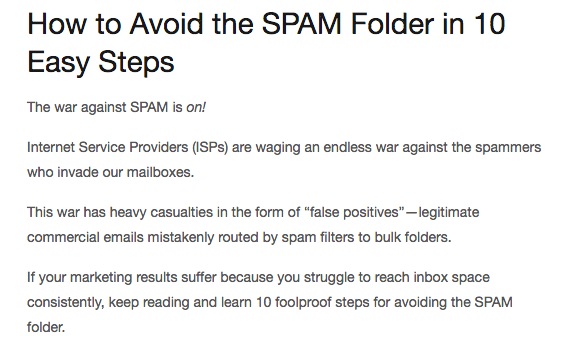 How to Avoid the SPAM Folder in 10 Easy Steps
Kissmetrics is known for their tips to help web owners to maximize their impact with their brand. They have some good tips that you can use to help your messages to get through to your subscribers.
Avoid purchasing email lists from third-party companies as this can trigger the spam filters. Kissmetrics offers several other tools that allow you to bypass the spam filters by engaging your customers and avoiding spammy techniques.
5 Ways to Avoid Email Spam Filters
Informatics Inc. offers some solid tips on avoiding spam filters. One of their main tips is to understand spam. According to Spam Laws, spam makes up 45% of all emails. People are so bombarded by advertisements within their email box each day, that it has become more difficult to stand out in the crowd.
The reference above offers some good tips on how to avoid spam filters by avoiding red flags that often cause messages to be dumped in the spam folder. Don't use all caps, exclamation points in excess, or other characters that might flag it. Read more about their tips on their site.
10 Tips to Keep Email Out of the Spam Folder
SendGrid reminds you that you must comply with the CAN-SPAM Act. This act requires that you follow seven succinct rules or face up to $17,000 fines. It is critical that you get familiar with these mandates and laws to avoid serious legal trouble when you send out emails to potential customers.
It is important to stay on the right side of the law with sales emails and newsletters so that you can maintain your credibility and obtain customers in a legitimate way. Using "black hat" techniques is something you need to avoid as the results can haunt you for years to come.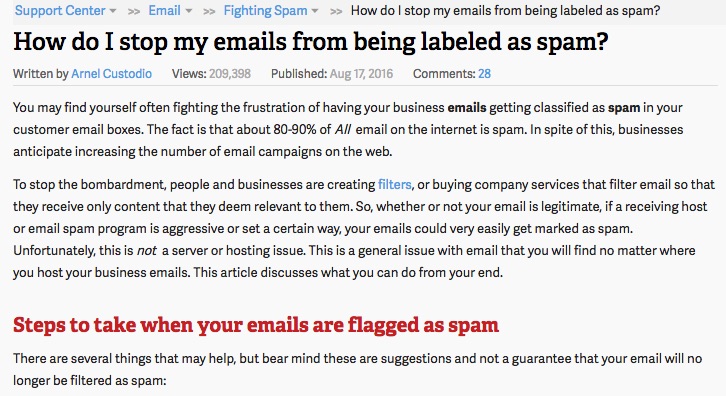 How to I Stop My Emails from Being Labeled as Spam?
Inmotion Hosting reminds you again of the CAN-SPAM Act of 2003. This resource advises you to ask customers to add you to their whitelist. This avoids your email that your subscribers have requested from going to the spam folder.
There are different flags that might send your email into spam. They suggest looking at your bounced emails as well. You should look at the reasons as to why your email bounced. Examine the reasons and address them individually to avoid this from happening again.
Why are my emails going into recipients' spam folders?
Mandrill is the knowledge base of the popular MailChimp email tool and marketing platform. This article explores the idea of the importance of engagement and increasing the level of interest in your messages to avoid deletions.
6 Golden Rules to Avoid Being Labeled as Spammer
MailPost gives you some golden rules to follow and what to avoid when you are trying to keep your emails out of the spam folder. They also warn you to avoid sending emails to those who have not subscribed to your site.
Summary: How to Avoid Spam Filters
If you want to avoid spam filters, you need to put some time, work, and effort into your email campaigns to see what is getting triggered. A good example of just how important this could be, is if you had a million subscribers on your list and 35% of them were all GMAIL addresses. If you are triggering a GMAIL Spam filter, you could be paying for 350,000+ emails being sent right into the SPAM folder. Put in the time and effort to check your email deliverability and finding new ways to improve it.
While getting to the inbox is extremely important, so is growing your list size and audience at all times. Contact After Offers to see how we can start doubling your mailing list signups daily, through our unique opt-in email promotion platform.
Comments
comments