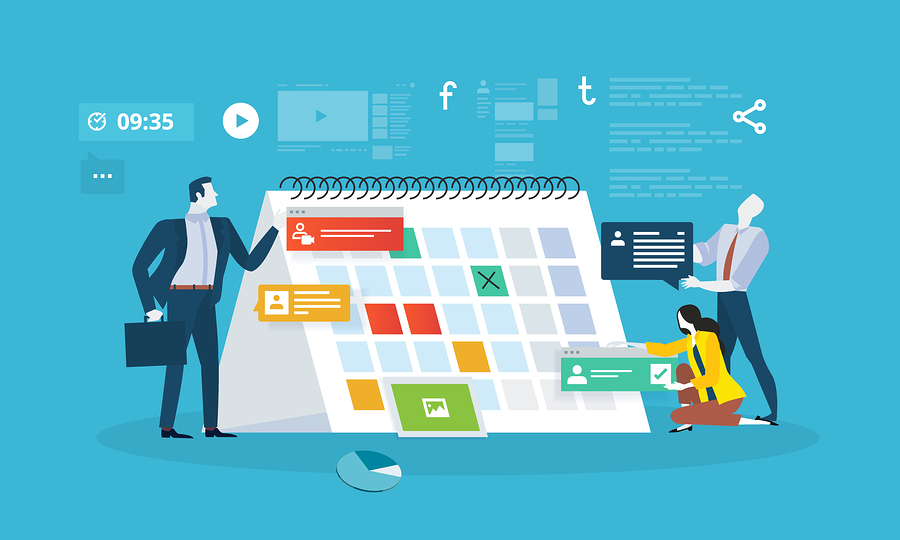 The 'most wonderful time of the year' isn't just for children and gift giving, it's also a great time of the year for business as well. With the 4th quarter rolling around at the same time every year, if your business isn't ready for all of the action months ahead, you could be missing out.
To help with this process, today we are going to be looking at some of the most effective ways to start using email marketing and online advertising to improve your reach, time and efforts, conversions and increasing business across the board.
These quick tips for your upcoming email marketing campaigns can help spark some inspiration into your next project, so be sure to implement them today!
Call to action
What do you want your readers to do when they click open your email? If you don't have an immediate answer to that right off the bat, then you need to reevaluate your email marketing campaign. There should be a clear goal that's clear not only to you, but to the reader as well. Make it obvious so that they're not left confused over what they should glean from your campaign. And, make it so obvious that the call to action is in there more than once – that way, you'll be sure they don't miss it.
If you need to come up with some ideas, all you need to do is open your own inbox! Take a look at what emails made you want to open, click, or delete, and then start using these same ideas within your own email efforts.
Make it quick
Don't make your reader wade through loads of content and photos just to get to the point of your message. There's no need for them to spend more than a minute skimming through your email and what's more, they won't spend more than a minute engaging with it. So to make sure your reader gets to the call to action before they disengage, keep it short and sweet so that they can absorb it and then move on with their day.
Is it valuable?
What value does your email bring your reader? None? Then don't send it.
No, really. If you can't think of the value that your email is bringing your reader before you send it, then you shouldn't send it. It will only serve to waste their time, frustrate them, and potentially lead them to hit that unsubscribe button. Your email marketing campaigns must bring an inherent value to the reader that they can see and feel when they open it. It's the only way you can keep your consumer opening your emails.
Invite feedback
Offer a space for your consumers to offer their feedback to your content so that they feel involved in the decision making process. You want them to feel like they have a voice in the process, and it's also a great way to collect feedback on how you're doing. You never know, you might be sending out a campaign that huge groups of consumers don't respond well to. How would you know, without an option for them to submit feedback? At the same time, also be sure to add your social profiles and links to your emails, to make it easy for your subscribers to engage with your brand, while also building more trust in the process.
Create a connection
Give your readers a story to connect with as they read your email. Who's a customer or advertiser who's really been impacted by your services? Share their story. Your customers should know the faces of your company, and they should see themselves reflected in the faces of your most valued customers. Give testimonials, share quotes and make sure your customers understand your story so that they can feel like they have a part in it, too.
Want more tips like these? Check out these email marketing tips from Constant Contact, a company that actively monitors and sends out billions of emails monthly for thousands of clients, websites, and brands around the world.

Automate Your Email Marketing and List Generation Efforts with AfterOffers
With so much hustle and bustle going on during the holidays, it's easy to get lost in the mix — not just from a marketing standpoint, but also running your business and email marketing as well.
Thanks to the power of autoresponders, email marketing, and lead generation campaigns, this whole process can become a lot easier to set up and automate. To learn more about this process and how to start increasing your mailing list size daily through our 100% opt-in email lead generation efforts, contact us today,
We've partnered with thousands of hand-selected websites and blogs, to make sure your newsletter gets in front of the right audiences. We've already sent out thousands of leads to quality clients and site partners today, so what are you waiting for?
Comments
comments