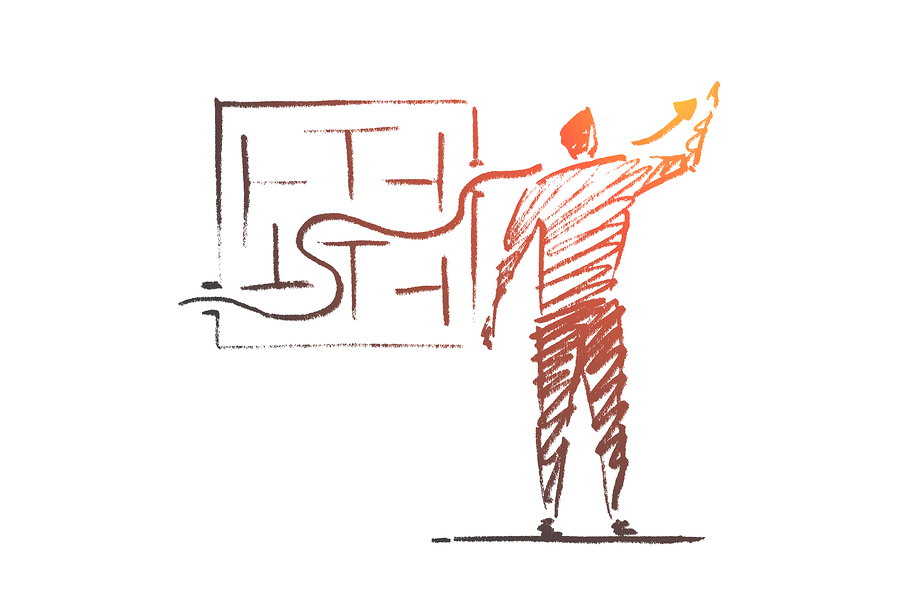 Email marketing is changing all of the time. Just like mailing providers are continually working on new ways to improve their spam filters, spammers are always trying to find new ways to get passed them. Even if you are 100% legitimate with your email marketing efforts, you still need to keep up with the latest trends.
More importantly, it's not just about making sure your mailing list and marketing efforts are compliant and up to date, it's also about making sure your best practices and ad copy are working for you as well. As much as you might think you are a big mailer, there are other solutions and brands sending out hundreds of millions of emails daily!
Thankfully, many of the brands and solutions are giving away their valuable information and feedback on what's working best. With all of that in mind, today we are going to take a look at 11 pro email marketing tips from Campaign Monitor. With so much information already out there, it's important to know what's active and working today, while also being a proven method to increase delivery, conversions, and ROI.
Let's get started!
Follow These 11 Pro Email Marketing Tips to See Better Results
Unsubscribes Can Be a Good Thing
Every time you send out an email, you are going to get unsubscribes. It can be very upsetting, but it's also just part of the business.
However, unsubscribes can actually be a good thing.
In addition to being a good measurement to how well your latest email ad copy performed, you can also learn about why they unsubscribed as well. Most list hosting solutions will allow for an easy one click unsubscribe option, which is often followed up with a question of why they unsubscribed.
Keep this in mind, and don't just look at your unsubscribe numbers. Also look at the associated data on why they decided to unsubscribe.
From Name and Subject Lines are Extremely Important
Billions of emails are sent out every single day. When looking at your inbox, how many are you going to actually read? Probably not many.
One of the biggest and most immediate influences on whether someone is going to open your email, is the from name and the subject line.
Earn the respect of your audience by making sure both of these are authentic and serve a purpose.
Send When You Have Something Valuable to Share
Just because you have a mailing list of a few thousand subscribers sitting there and waiting to be mailed, it doesn't mean you need to send out a mailing. After all, this will ultimately lead to more unsubscribes no matter what.
With each message you send out, make sure you have something of value to offer, and a really good reason to send out.
Use Email Marketing In All Customer Acquisition Channels
When you think of email marketing, you think of email — but that isn't the only part of the equation.
Thanks to the power of social media and the ability to target individuals through the use of remarketing and custom audiences, 'email marketing' can now be much more than just sending messages to audiences in a one time email.
Invest more time and effort in your remarketing and social media advertising efforts, and discover how powerful a user email can really be.
Integrate Email Marketing Messages in Different Channels
Just like how emails can be used for improved social media marketing and media ad campaigns, they can also be used for improved marketing messages across the board as well.
By making sure your emails align with your landing pages and site content, you can continually improve conversions, user engagement and value.
Stressing this even further, you can track which users are opening their emails, clicking links, and following up on offers.
Be sure to use these methods to continue marketing to your email list, outside of just your promotional mailings.
Think About Your Audience and Be As Relevant As Possible
This one is a no-brainer, but you might be surprised at how often individuals and brands will just sent out boring emails with self-promotion and increased revenue in mind.
Before clicking the SEND button, make sure your audience is going to get something of value out of that mailing… otherwise you might just send up with a bunch of unsubscribes.
Optimize Email Efforts for Subscriber Lifetime Value and Not Campaign Activity
We've touched on a few different ways to use subscriber emails and data for more than just mailing. With this in mind, you should have a system in place to know how much each subscriber on your list is actually worth.
By understanding the lifetime value of your customers, this can lead to improved ad spend, and better marketing and catering towards those subscribers that continue to buy from you time and time again.
Test, Test and Test Some More
When it comes to split testing and tracking open rates, clicks and conversions, nothing is easier to work with than email marketing.
Before sending out your next mailing to your full list size, be sure to break it up and send out a few smaller tests. Once you see which version has the best results, then send it out to your full list for max engagement and performance.
Use Pre-headers to Double the Length of Your Subject Line
Don't just settle for short titles and limiting your mailings to what can be seen in your personal inbox.
Through the use of pre-headers, one can double the length of visible subject lines, while also increasing open rates and call to actions in the process.
Leverage Segmentation for More Personalized Experiences
The more personalized an experience, the more likely you are to gain the trust of your audience.
With email marketing this is all too easy. Gone are the days of just collecting emails and sending out generic emails.
Depending on the data you are collecting, and the list hosting provider you are using, it's pretty simple to create mailings that are completely customized to your audience information.
Understand the Complexity of Email Rendering
Not all list hosting solutions are the same. Nor are the way emails delivered to different inboxes.
Gmail, Hotmail, Yahoo, and third party email software — your email might look great to you when building inside your list hosting provider, but it might not look as great when it ends up in your subscribers inbox.
Be sure to take the time to understand email rendering and how your message might be seen through different clients and email providers.

How to Grow Your Mailing List and Get Better Delivery Results
As you can see, there is a whole lot more to email marketing then just collecting email addresses and clicking the SEND button.
Take a moment to read through each of the key points and actions above and see which you might be missing out on in your email marketing efforts.
At the same time, if you would like to learn more about how to double your list size and reach new audiences daily, be sure to connect with AfterOffers today!
Comments
comments