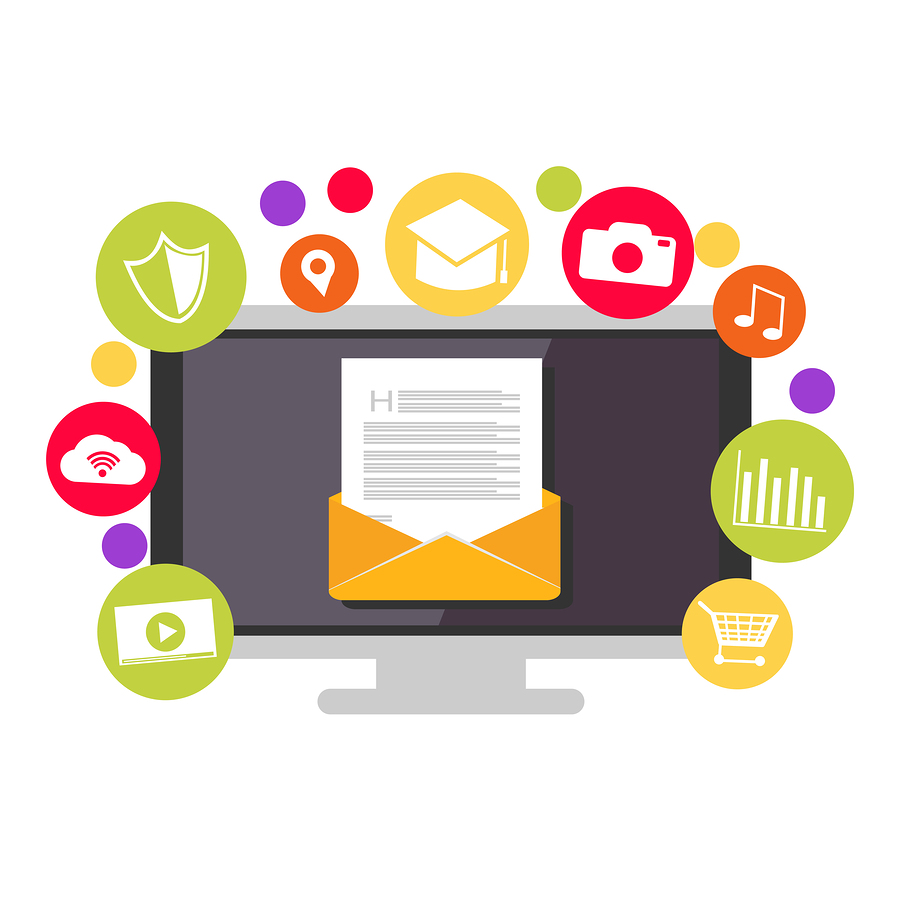 For some, reading the title above will likely spark some mixed feelings as it is impossible to imagine why one would pick email over the new age social media. However, as popular as social media marketing might be, email is still one of the best ways to directly reach audiences, while also having the ability to track conversions, open rates, clicks, and more.
If you need an example of how to better compare social media email, consider this. Have you ever bought a shoe that went out of style? Only to realize it had a unique quality that made it very durable and it practically outlived the new ones. This is the case with the email service.
While social media represents a new toy everyone wants to play in the online space, email is more like a word game that has always had value and has stood the test of time. It's also been one of the most active and longest running components of the internet over the past twenty years.
You can use this same thought process with social media and email marketing, and how each can apply to the needs of your business and brand. Yes, your audience is likely using both, but more often than not, email is still the choice of marketing and engagement for brands and consumers. Here are a few reasons why.

Connectivity
What emails do is to give you the power to connect with your intended customer, no matter where they are or when they are online. People prefer their direct emails to be more personal and focused on what services they need or are interested in. Emails allow you this opportunity and help you to cultivate working relationships, while also providing value and continuing the conversation through each email.
Social media allows for connectivity and engagement with users, but it's also a lot more broad and content quickly gets lost in the flood of social updates — which also leads to lower conversions and engagement, while also increasing ad costs.
Quantity
Do you know the number of people who have email accounts? Do you know the number of people that check their emails daily or several times during the day? You probably know a handful ranging from work colleagues to friends and acquaintances. Worldwide this number quickly scales into billions of emails being sent, delivered, and opened daily.
We also know that there are more than two billion active users on Facebook and another billion on Instagram. Throw LinkedIn and Twitter into the mix, and you are close to another billion.
The big question is what's worth more value your business. The opportunity to reach billions around the world, have building up a mailing list of 10,000 to 100,000 loyal subscribers that are really interested in what you have to offer?
Cost
Email marketing is quite inexpensive compared to the paid social media ads. Social media is where a huge flood of money is being poured into, for many different reasons. The big difference here is the ROI factor. It's easy to spend money on social media, and fast, but you also aren't likely to seeing the longterm branding power and ROI that email often delivers. Our 100% opt-in email marketing lead generation platform is just one example of how email marketing is more cost effective than just running ads across random social media platforms.
There are advantages to using your email list for social media marketing as well. Through the use of custom audiences, pixel tracking, and email data, brands can create ad campaigns that show ads only to subscribers that are already on their mailing lists or have purchased from their site. This can drastically reduce costs and increase conversions and ROI.
Conversion Tracking
Email marketing has recorded a higher amount of conversion tracking capabilities over social media marketing. Social media for one, is scattered all over the place and conversions are very low. However, it's the complete opposite with email… and this can actually be tracked as well. People who purchase products as a result of email offers spend a lot more than people who might happen to see a random advertisement on social media. This goes to show that people are likely to convert more from email marketing than from the media and this is a function of trust.

Through the use of online marketing and media buying, brands have the perfect opportunity to gain exposure and awareness to audiences around the world. It is however not the ideal marketing solution as it has vast limitations for brands and businesses that aren't focused on tweaking and analyzing their data and ad campaigns. 
If you would like to expand your email reach while also growing your mailing list, be sure to contact us today. We're actively delivering thousands of 100% opt-in email subscribers to hundreds of site partners and brands daily.
No contracts or daily minimums. Contact us today and get started with your new email lead generation campaign today.
Comments
comments