Online video is in demand more than ever before. Thanks to the massive growth of social media and the obsessive attraction to mobile, video is now the best way to engage with an audience — both through mobile and desktop usage. If you are focusing your efforts on email marketing, then you must be adding video into the mix as well.
If you think the video marketplace is competitive and oversaturated right now, get ready… as it's about to get a whole lot busier! In fact, according to one of the latest industry video reports, video will continue to be where most businesses and brands focus their budgets and advertising efforts in the coming years. Here are just a few stats to back such statements up.
Video will represent 80% of all Internet traffic by 2021
There will be nearly 1.9 billion Internet video users by 2021
They'll be watching 3 trillion minutes of video per month by 2021
Today we are going to take a look at three effective ways to not only create and use online video with your existing email marketing marketing campaigns, but also for new and existing lead generation and funnels as well.
Let's get started!
Whiteboard Explainer Videos Still Work Very Well
Have you ever noticed that most of the videos on social media with the highest amount of views often also have text overlays? It's true, and one of the main reasons for this is that most videos are silent until they are clicked or rolled over on.
However, from a learning perspective and user engagement, it's all about the concept of hearing and reading at the same time.
This is exactly what whiteboard videos work so well. You can see a perfect example of how easy it is to create such videos, through the use of a solution like mysimpleshow. In most cases, all you need to do is import the text of your choosing, adding a few images, and then letting the video do the work for you.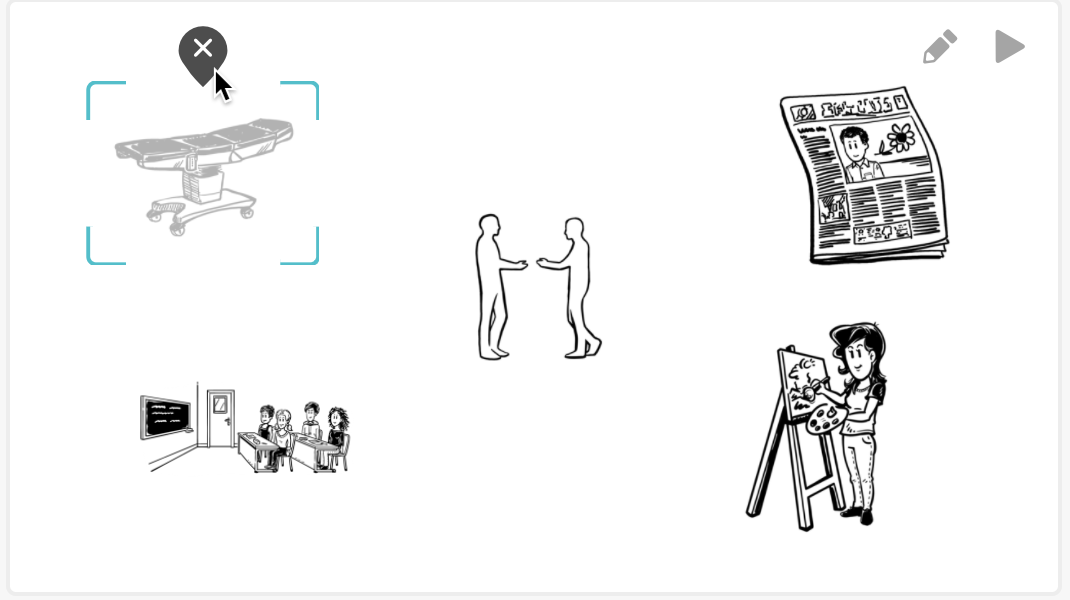 Whiteboard and explainer videos work extremely well for lead generation and sales pages as well. In fact, at one point, a good portion of the best selling products on the Clickbank Marketplace were all using explainer videos to convert generic audiences into high-quality paying customers — which means you should also be playing around with the same concept for your opt in email campaigns and confirmation pages.
Increase Conversions with that Personal Touch
Video is great for a lot of reasons, but the personality and engagement that is delivered through a one-to-one video is tremendous.
This is especially true when the video is of a real person, or the owner of the website or blog you might be at.
Again, referencing email marketing campaigns and confirmation pages, if you make a quick video thanking your users for subscribing, that is going to go over much better than just a text page saying "Thanks for joining. Please confirm your email.".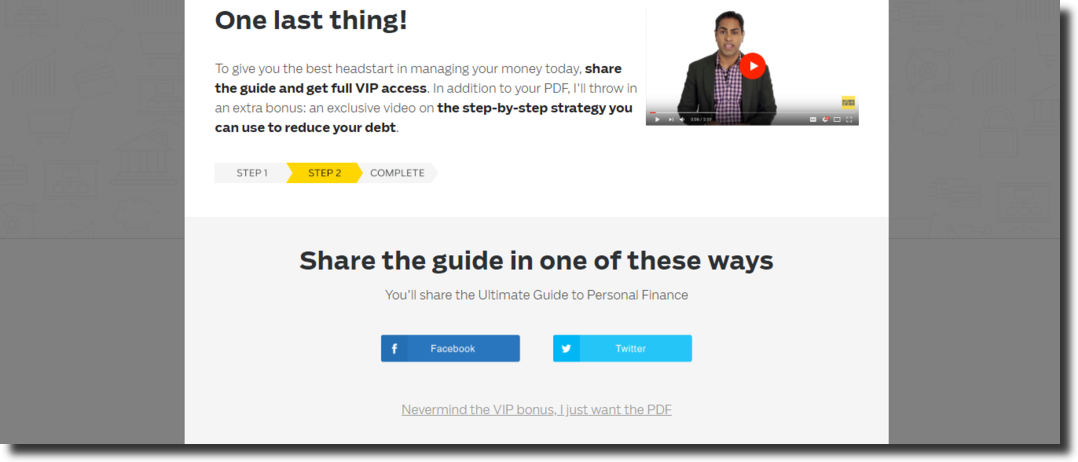 The next time you come across a thank you or confirmation video on a site, be sure to check it out in more detail and see if you can create something similar for your own sites or ad campaigns.
Split Test with Quick and Long Videos
As important and effective as online video can be for generating new leads and sales, it still isn't that easy to create. Text content and easily be outsourced, but video is a whole different beast in itself. For this reason, it's always important to split test different ideas, colors, video length and ad targeting.
Thanks to the power of social media and having the ability to get your ad in front of a few billion users with a few clicks of a button, playing around with videos ads on Facebook and Instagram is quite easy. As pointed out on the video ads for Facebook site, there is no longer a need to hire a video production agency to go live with a video ad campaign… now it's as simple as using a drag and drop builder, or simply recording with your mobile device and uploading to FB.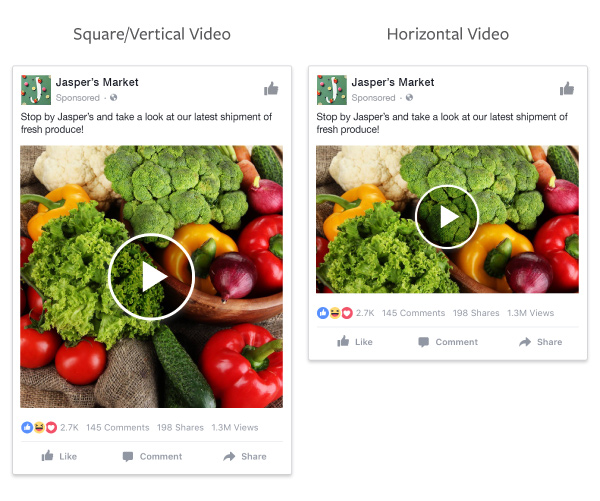 It's also important to split test how short videos perform in comparison to longer ones. For example, short videos should be used for a quick email sign up or something that is a quick impulse action. Longer videos are often used when trying to sell higher end products or services — especially through the use of webinars.
Short video ads are great for running on social media.
Long videos are best for on-site usage and sales pages.
Play around with each of these options and see how you might be able to increase email signups and sales conversions.

Online Video + Email Marketing = Increase ROI
There is no doubt that video is the future of content creation and marketing online. With mobile usage on a continual rise and attention spans dropping at faster rates than ever, combing your email marketing efforts with online video is just a no brainer.
Throw automation and 100% opt-in lead generation into the mix, and you have a clear winner!
Contact us today to learn more about our in-house lead generation platform that connects our clients with hundreds of hand selected partners, while also delivering thousands of high-quality opt in emails daily. No contracts or long term commitments.
Comments
comments