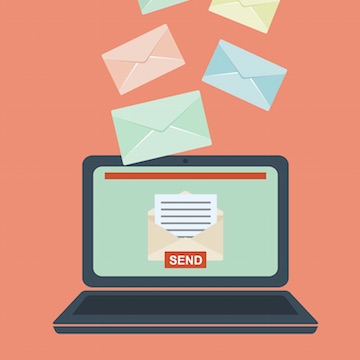 To find the most success with email marketing and building our mailing lists, it's not just a matter of keeping up with our own growth and optimization… it's also a matter of keeping up with the industry and competition as well. One of the best ways to accomplish this is through the use of other industry leading email marketing blogs.
As much as we would like to be your only source for email marketing tips and information, we know the world of online marketing and business is all about sharing value. With that being the case, today we are going to feature five different email marketing blogs and resources you should consider following in addition to AfterOffers.com.
Each of these marketing resources are unique in their own way and release their own tutorials, case studies, and email marketing tips. No matter what your current marketing or business expertise is, you will definitely benefit from following each of the sites below.
5 Email Marketing Blogs to Add to Your Daily Reading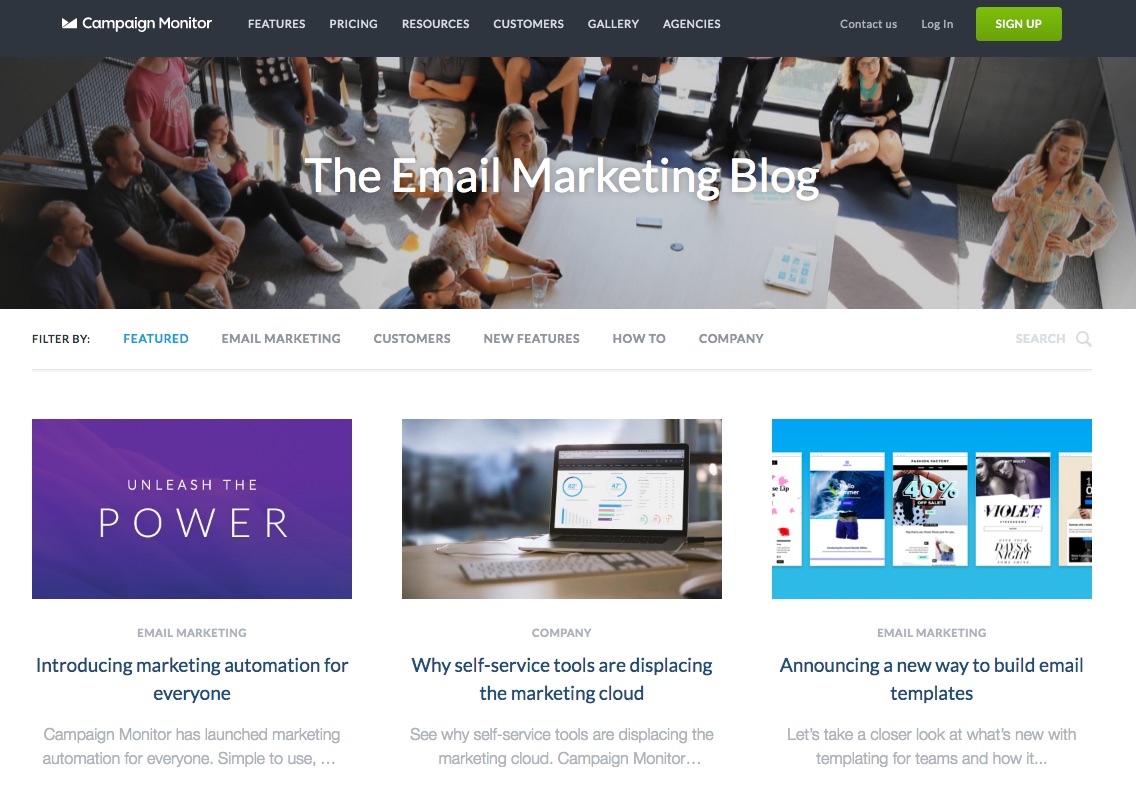 Being in the service of email marketing is all about providing value to email subscribers. The same is true in the business of serving email marketers and brands. CampaignMonitor has done an amazing job of not only establishing themselves as a trusted expert in the world of email marketing and service, but they've also done an excellent job as a content creator as well. Brands, businesses and email marketers of all sizes will benefit from the massive content collection that is often published through the CampaignMonitor blog. Some of the recent email marketing topics discussed on their blog are marketing automation, self-service email tools, and examples of top brands who are crushing it with email marketing today.
As one of the largest email marketing companies on the internet today, it would make sense for ReturnPath to have a great looking site and killer content in the process. That is exactly what you will find through their blog. Their blog content covers everything from email optimization, fraud protection, consumer insight to success stories and much more. Recent posts from that blog that stand out as winners are focused on why the customer isn't always right, how much unsubscribes could be costing your mailing list and also winning tactics to increase performance during the upcoming holidays.
Convince and Convert have quickly found themselves as a major player in the world of email and online marketing. Founded by Jay Baer in 2008, the organization continues to grow in size while also working with more than 700 brands since 1993. In addition to the many premium services they offer, all of that expertise and value can also be seen through their blog content, case studies and resource guides as well. Another great benefit to reading the blog over at Convince and Convert, is that their content is always from a different team member or expert within the industry. Even though our list focuses mailing on email marketing blogs, C&C also focuses their efforts on content marketing and social media. Not only does the blog have written content, they also feature occasional podcasts and interviews as well.
When the focus of your business is on email deliverability… you better deliver! As a service, that's for the SendGrid customers to determine. However, on the content creation side, the SendGrid blog is a great resource for geeky and data-driven marketers to dive into the specs of email marketing and how to continually improve performance and delivery. SendGrid's blog covers everything from best practices in email, to company updates and what's new in the email ecosystem — from both an email marketer and email business solution. At the same time, you will also find useful resources for beginners as well, such as guides on "bounces vs. hard bounces", "SMTP reply services" and even quick tips for keeping your email out of the spam folder.
Marketo is in the business of making it easier for brands, marketers and organizations of all sizes to better manage and track their online marketing efforts. Even with Marketo being a trusted solution for all forms of online marketing, their blog has become a really great resource for email marketers as well. Some of the recent articles posted on their blog were focused on email A/B split testing, best strategies for increasing email delivery and even a data report on which industry is seeing the best email performance.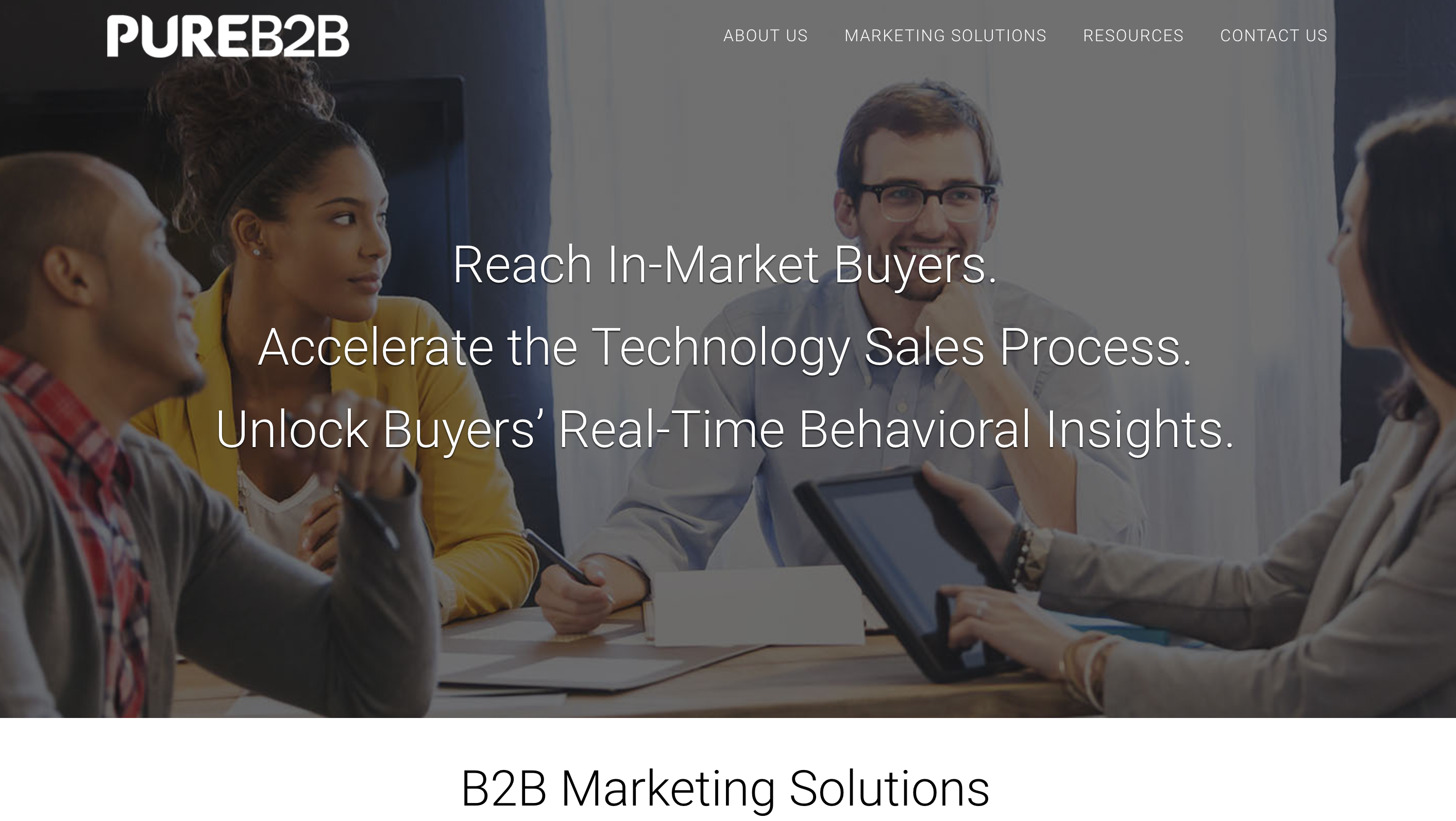 If you believe that data should be the backbone of any digital marketing campaign, then PureB2B's blog is the perfect resource for you. Aside from data, PureB2B mainly believes in the power of identifying the intent behind each customer to make every marketing communication effort, including email marketing, more personalized and effective.
Their blog covers everything a B2B marketer needs to learn to keep up with the customers' ever-changing behavior today due to technology. They regularly blog about lead generation, account-based marketing, demand generation, content syndication, and email marketing.
Some of their noteworthy blogs about email marketing include ways to improve email open rates, tips on writing an effective email for B2B lead generation, and how to use psychology for lead generation.
Aside from the regular blogs and infographics, readers also have access to free videos and whitepapers for more in-depth discussions about B2B marketing.
Become an Email Marketer of Action… Not Just Viewing
One of the most common problems we see in the world of entrepreneurship and business is that everyone is always focused on reading content, studying what works and seeing how others are finding success online. This is great, but if you are simply watching others… you are just falling behind.
Each of the resources and blogs above are great for keeping up with email marketing trends, tips and what's working in the industry today. However, if you really want to see results, you need to take action.
AfterOffers is currently working with hundreds of sites and email marketers to grow list sizes and improve performance across the board. With just a quick email introduction and some information about your target audience, we can efficiently start sending your 100+ new opti-in subscribers to your list daily. To discover how we can help you grow a massive and responsive mailing list, click here to contact us today.
Comments
comments