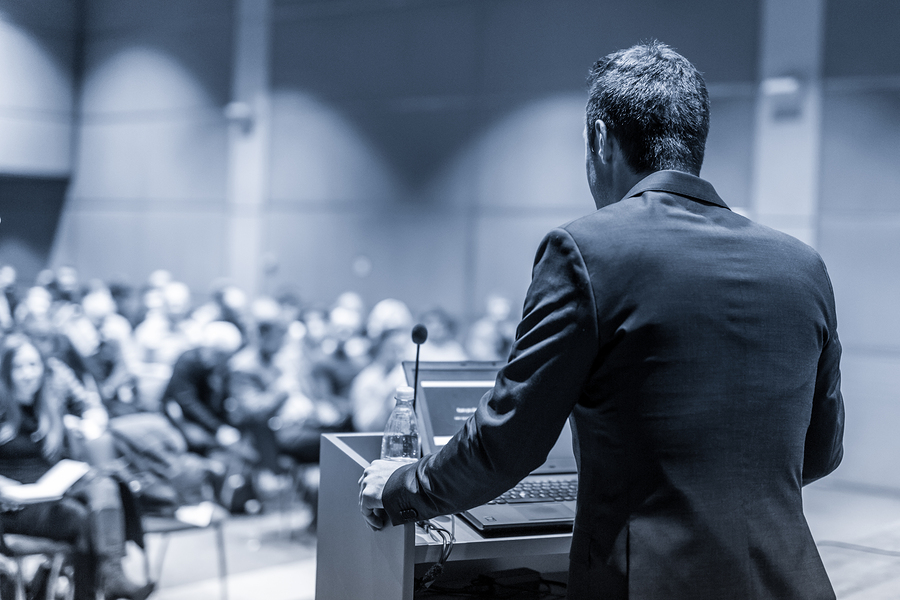 When it comes to blogging, it's all about marketing your blog to the public in order to gain more website traffic. This, in turn, allows you to make more money with ads, affiliate links, and also allows for improved brand loyalty and global reacher. But how do you successfully market a blog? Easy, simply follow these top marketing bloggers for amazing advice, recommendations, insight and knowledge to help you with your own marketing efforts!
However, it's not enough to simply follow top bloggers and see what type of content they are creating, you also need to build a following and focus on your content marketing as well. This can be best accomplished through the use of a mailing list or autoresponder to keep bringing visitors back to your site again. This is something that you will find is commonly being used by some of the top bloggers and influencers in the world today.
7 Top Marketing Bloggers You Should Be Following in 2018
With so many different bloggers, influencers, and content creators on the internet today, it's tough to say who is best. In fact, each of the bloggers and marketers below use their content to connect with their audiences in different ways. Be sure to check out each of the recommended blogs and bloggers below, and see which appeals to your personal branding and marketing efforts most.
Steve Rayson
The BuzzSumo team is a great resource for marketing tips, tricks and more! Co-founder Steve Rayson has built himself an excellent team and anything he writes is gold when it comes to marketing and more. If you like a lot of data0-based research when it comes to content marketing, then definitely make it a point to follow BuzzSumo's blog. Bookmark the site to stay up to date on all their useful pieces that will only help you expand on your own marketing efforts and more.
Darren Rowse
Way before blogging was one of the biggest fads on the internet today, Darren was making a living off the concept and building an amazing brand and following in the process. Today, Darren has multiplied his success from just ProBlogger.com, to now having several other site properties and online courses to sell. Darren Rowse is a perfect blogger to follow if you are just getting started with blogging, or what to learn how to turn your expertise and skills into a multi-million dollar business through various outlets and passions.
Seth Goldin
Seth Goldin's site provides a unique approach to marketing. He's one of the first "big" bloggers to really make a successful career out of it and is one of the most popular blogging figures around. Not only is he a prominent blogger, but he's also a best-selling author and thought leader. You'll get lots of unique content and solutions when it comes to marketing after reading his blog. His pieces will seriously help you further your own blogging goals!
Sujan Patel
Marketing your content is easier when you have engaging content that people want to read. Sujan Patel and his words will teach you how to be more creative and engaging when it comes to your blog's content. He's founded numerous startups and has blogged at major websites, including HubSpot, Forbes and more. He's an expert in his field and will provide you with inside keys and recommendation when it comes to marketing and better content that works.
Zac Johnson
When it comes to blogging and affiliate marketing, a name that might keep popping up is Zac Johnson. As an online marketer with more than 20 years of online experience, Zac shares his own personal stories, business tips, case studies and more through his blog. In addition to creating content for his blog, Zac also has a podcast called "Rise of the Entrepreneur", in which he has interviewed more than 75 industry experts and talked about their entrepreneur journey and how they go to where they are today.
Jeremy Schoemaker
When it comes to reading blogs from individuals who didn't get their start in the world of online marketing or going to school for business, it's always inspiring and motivating. Jeremy Schoemaker is a perfect example of this, as he is someone that used to work a 9-to-5 and hated it, then started a ringtones website and discovered the power of affiliate marketing. Jump forward to today, and Jeremy has sold several million dollar businesses and continually blogs about what's hot in the world of online marketing today.
Mark Schaefer
Mark Shaefer's blog is cited as a top business blog and for good reason! As a star of Internet marketing, his blog will provide you the ins and outs of social media marketing. This will help you leverage social media to grow your blog and following. Mark's blog is also great for anyone who loves the concept of storytelling and building a brand online that resonates with an audience.
Jeff Bullas
Jeff Bullas is a huge name in the world of digital content marketing. He first started his website in 2008 with only $10 and now he's a top influencer. He writes on a number of useful marketing topics that'll help you with your own efforts. In fact, he was named one of the "Top 20 Influencers of CMOs" by Forbes in 2017. The Jeff Bullas website and blog is often updated with at least one article per day. Each of which then receives thousands of social shares and views within the first few days of going live.
Srish Agrawal
The majority of bloggers and influencers listed above are mailing from the US. Jeff Bullas and Darren Rowse from Australia, but you don't often hear about too many other bloggers or influencers outside of the US. Srish Agrawal is a digital marketer and blogger who is quickly making a name for himself through his blog at Srish.com and in the world of website and logo design.
So if you're looking for fresh voices to get advice, recommendations and inspiration, these five blogger will further your blogging efforts with their engaging content!

All of these Top Bloggers have a Mailing List!
If you were to look at each of these online marketers and blogger brands, you would quickly find that they are all using the power of email marketing to grow their personal brands and business online. Starting a blog is a great way to build your brand, but if you want continual and longterm growth, email marketing is the way to go.
Contact AfterOffers today and we will show you how to double your list size through 100% opt-in email marketing.
Comments
comments