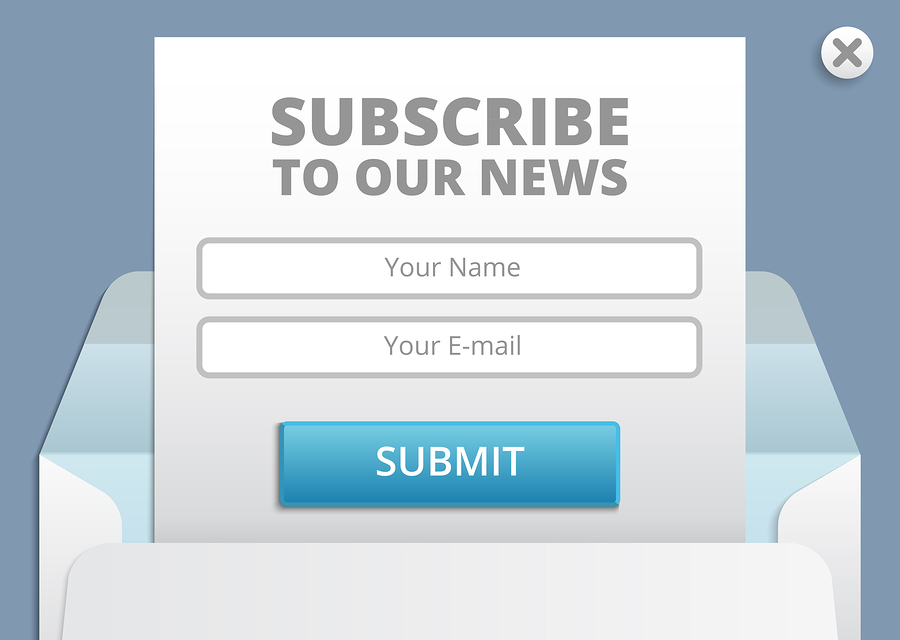 Are you looking for a way to improve your email marketing campaigns? How about using some of the best online email marketing tools to instantly improve conversions and daily signups? There are several tools out there to help you accomplish this. In this post, we outline three of the major popup window tools that you can use to improve on your email marketing campaigns.
Customer Acquisition
Do you effectively use your email campaigns for customer acquisition? Customer acquisition is an important and costly part of running a business. Without effective tools to do this, you may find yourself spending way too much time and money creating new ways to obtain and keep customers.
In this post, we will review these three tools: OptinMonster, Sumo, and Popup Domination and how they can be effectively used to create focused customer acquisition campaigns through your email marketing programs.
OptinMonster
OptinMonster helps you to convert your visitors to your site and email subscribers into customers and brand ambassadors. This is a tall order, but OptinMonster has several unique tools that are aimed at doing just that.
The tools included in the OptinMonster tool are:
OptinMonster builder
Multiple form types
Exit intent technology
A/B split testing
Page level targeting
Built-in analytics
All of the tools available on the OptinMonster site are unique in their way and offer a way to maximize your reach with your email marketing campaigns.
The OptinMonster builder allows you to create attractive opt-in forms for your email customers that allow them to receive information from you and increase your leads base and help with your customer acquisition.
OptinMonster also offers several different form types such as lightbox popups, floating bars, slide-ins, sidebar forms, and many others.
The Exit Intent Technology detects customer behavior within a targeted campaign at the moment they leave your site so that you can see what is happening and work on ways to keep clients on your page longer.
A/B Split tests allow you to test specific assets of your page to see what result you are getting by creating two versions to see which works best.
Page level targeting allows you to target specific aspects of your page by displaying messages that appeal to a segment of your desired market.
Built-in Analytics lets you get the stats that most influence the success of your page and analyze which pages are performing the best.
These many features help you to improve your email campaigns using the tools provided on their site. Visit to learn more at: optinmonster.com.
SumoMe
Another tool is Sumo.com. With this tool, you get a number of awesome new technology that you may not have even heard of before.
Heat Maps
Heat maps are one of these tools included within the Sumo platform. This tool allows you to see where people are clicking and where they are not by using a heat sensor tool to show you the patterns.
This allows you to analyze what is working on your page and come up with ideas as to how you can improve customer engagement and click rates.
List Builder
List builder is a tool that offers subscriptions to visitors and allows you to integrate these seamlessly within your email contact list.
It also features a fully customizable design that lets you present it in such a way that it complements your brand. You can also catch visitors that might otherwise leave your site before they take action. The key is to increase your response rate and thus your conversion rate.
It is also mobile-friendly and may increase your mobile visitors' actions because it is so easy to do.
Share feature
The share feature helps you get 20% more traffic with their simple app. It makes it very easy to share your site and content in a simple way. The shared app allows you to share with over 16 different social sharing platforms.
These are some of the great tools you'll find on the Sumo site. But there are many more as well. Try these tools too by subscribing to their service:
-Google Analytics
-Scroll Box
-Image Sharer
-Highlighter
-Welcome Mat
-Content Analytics
-Smart Bar
-Contact Form
Go to Sumo.com to see how their technology can help you.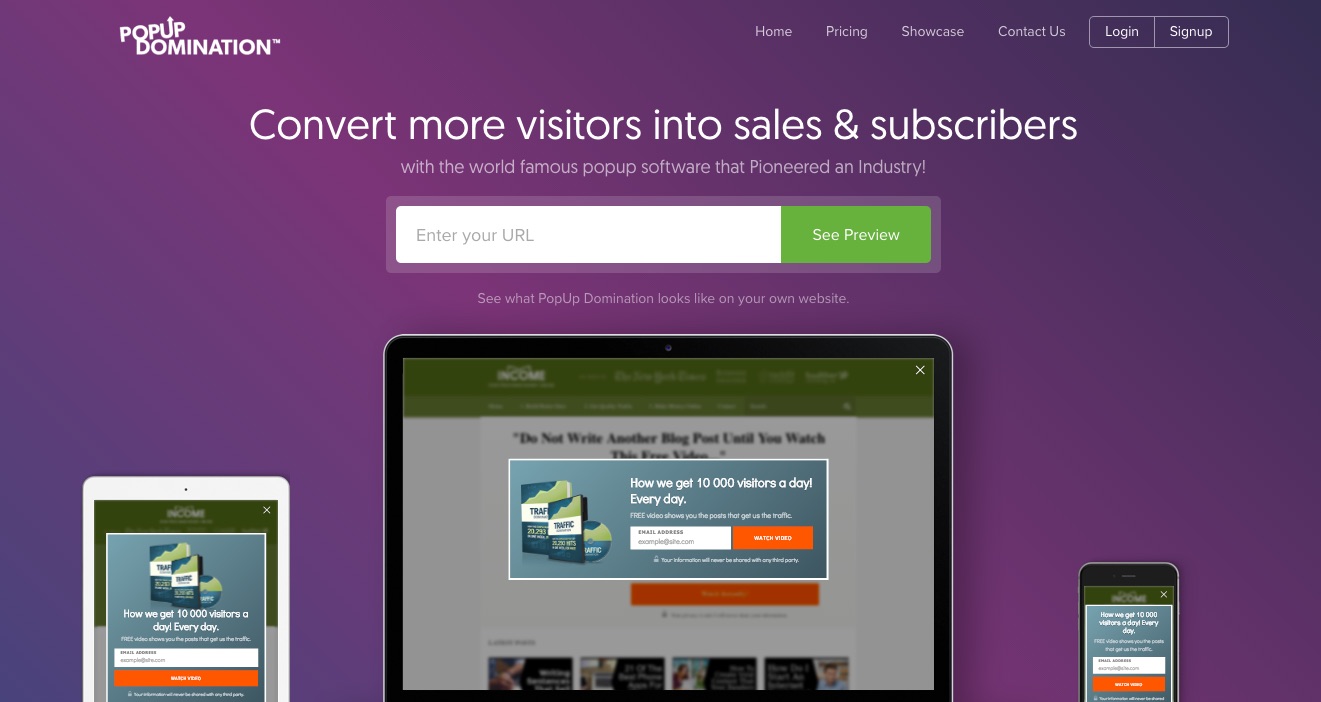 Pop-Up Domination
Pop-Up Domination is a theme-based platform that will remind you a bit of WordPress. That's because it features multiple themes of different kinds that allow you to brand your company using one of their preformatted templates.
Many of the tools and themed pop-ups allow you to ask customers questions or get them to rethink leaving your site. This may keep customers on your page longer or get them to notice something they liked that they did not see before.
It also allows you to do multiple types of tests on your site to see how you are doing.
There are a number ways to use your pop-ups. You can have a pop-up that greets your viewers when they first enter your site. If you prefer, you can create various pop-ups that will come up at strategic times before a customer leaves your site. You can use them in any way that you want.
There are many different levels of membership including:
Starter: $9 per month
Standard: $19 per month
Plus: $29 per month
PRO: $99 per month
You can check out the various deals at: Popupdomination.com
Summary: Tools to Help Grow Your Mailing List
We hope you enjoyed our review of these three tools for email marketing. Email marketing is one of the most important components of your branding, and you should continue to keep this going.
Using one or all of these tools may help you to increase your level of customer acquisition. That's what most of these tools are really about. There are some other tools among these such as analytical tools and demographic testing and sampling. But the main objective in an email marketing campaign is to acquire new customers.
We hope you gain something from this post and feel free to check out these tools and see which ones will work for you!
In addition to using popup windows to increase sign ups to your mailing list, don't forget to contact us to see how we could double your mailing list through the use of our opt-in email marketing strategies. We're currently delivering thousands of unique subscribers to our partners on a daily basis, and would love to do the same for you!
Comments
comments