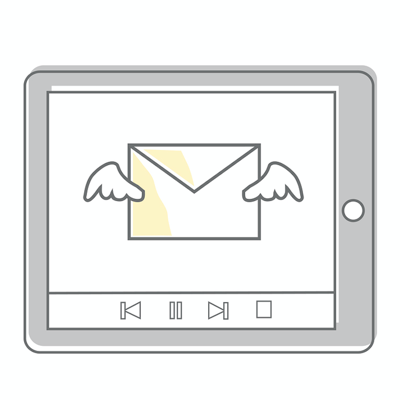 In today's era of email marketing, perhaps the most important aspect is to get your customers and potential customer to open the email. This can be quite tricky for a number of reasons — such as inbox delivery, open rates, call to actions and more.
With so many different factors out there, it's your job to not only providing the goods and services, but to get the receiver to realize they need it. Ad copy, sales and prices can be tweaked all you like, but if your emails are getting received or opened, it doesn't matter. The bottom line is, you need to have an engaging list of subscribers that want to open your email when it gets into their inbox. It sounds easy enough, but it actually takes some serious work.
Here are seven trigger keywords that work well to increase email open rates.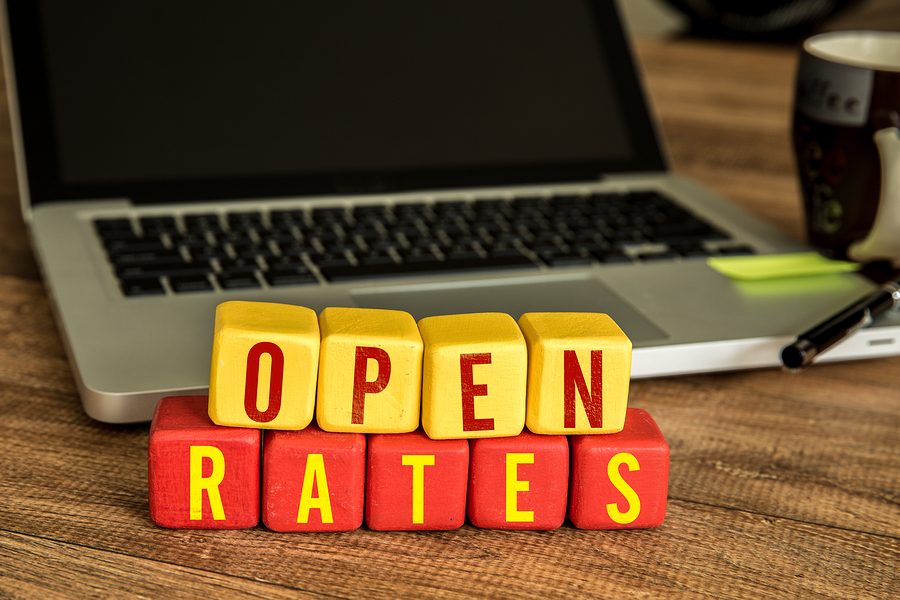 Use Longtail keywords
.
Okay, so this is not necessarily a keyword, but more of a method or technique. What are they? Well, longtail keywords are used when you want to refine searches. Like normal keywords, longtail keywords are highly specific and while they draw less traffic, they do draw more quality traffic.
For example, if you are selling 'cute fuzzy cat slippers', it makes more impact when you sue the entire phrase rather than just 'cute slippers' or 'fuzzy cat'.
Personalized Subject Lines
.
Research has proven that to increase your open rate, you have to have a subject line which grabs people's attention. 35% of people open an email based solely on the subject line, and the remainder are marked as spam and discarded. So, what can you do? Try adding their name, where they live, their birthday, information about previous transactions, product recommendations and their social media account.
Subject lines that create a sense of urgency
.
Use expiration dates. Include a coupon in the body of the email but mention it in the subject line. For instance, '50% off sale ends tomorrow' plays on the concept of 'fear of missing out' on a product or promotion. 
It is also important to get your subscribers to act fast, as the above promotion will. Giving an end date of say a month, gives them a reason to put off acting until later.
Use 'Breaking News' links in Subject lines
.
Let's say you live in Florida and it's the middle of July. It's probably already hot as Hades there, but if the weather is predicting a heat wave. You can send an email out to your subscribers with a breaking news subject line and promote your business of skin care products, bathing suits, whatever is related to the weather, at a discounted rate.
Use Subject lines that tell a story
.
Ask a question to grab the person's interest. "Have you ever…" is a good start. Then tell the story in the email. Here's one that I recently wrote for a glasses store. "Are you a Four Eyed Cow Chain?". I then went on the body explaining how my grandmother, whose last name was Chaney, wore glasses from a young age. Of course, she was bullied by the other kids, but thankfully times have changed. I then explained about fashionable glasses, etc. in the body of the email.  It was the title which triggered the readers to open the email.
Simulate Curiosity in the Subject Line
.
Again, ask a question. Run a poll in the subject line. Catch the recipient's attention by asking their opinion on something. Create a mystery sale. The question could be about anything from politics, taxes, or what is their favorite vegetable.
Offer free services or products, but it doesn't have to be expensive. Offer free samples or discounts but don't specify what it is until they read the email.
Use Short Subject Lines
.
While this may sound totally contradictory to number one on this list of triggers, its not. While you should avoid long sentences and unnecessary characters, you need to be precise and to the point.  Write out several drafts of your subject line and pick the one that you would most likely open. How long is too long? Well, studies show that subject lines between one and twenty characters have the highest open rates.
Another point to remember is that the subject line of your email should let the reader know what they can actually do. For instance, they can buy this, reserve a seat, download a podcast, or any other action. Be sure to deliver on what you promise.  If you offer something and not give it, you will lose subscribers very quickly.
What Not To Do
We all know that email is an effective way to increase your business and engage with customers and potentials.  However, if email opening rates are low, chances are you've caught the attention of spam filters. Of course, no one does this on purpose, but here are some suggestions on how to avoid going into the cemetery of spam.
Do not use:
Web traffic, ad, click, opt in, etc.

As seen on…, meet singles, home based, etc.

Too many things and not enough text

Dollar signs, 'on sale', special, and other words that denote transactions.

In Summary… and How To Get Started!
In today's market, there a strong switch to eMarketing and commerce.  It is imperative that today's businessperson utilize these tools effectively in order to survive.  It is not only important that they send out emails to their subscribers and customers, it is imperative that they learn the skills needed to reach their targeted audience.
In this article we have discussed seven ways to achieve that, if they are done properly. There is no super list of action or trigger words that one can use to guarantee that the recipients of email campaigns will open their emails, but there are some tricks and methods that will help to increase the opening rates of the emails they do send.
What is almost as important is what NOT to include in these emails subject lines. Spam filters are ever present and growing more sophisticated every passing day. They not only monitor the subject line, but also the content of the electronic mail that you send out to customers. Crafting the right email, both its subject and content, is a skill just like any other in the business world.
If you would like to learn more about what's working best for email marketers and brands of all sizes, be sure to contact us today. Not only can we help with your email open rates and ROI, we can also set you up with a 100% opt-in lead generation campaign to grow your mailing list subscriber count daily.
Comments
comments