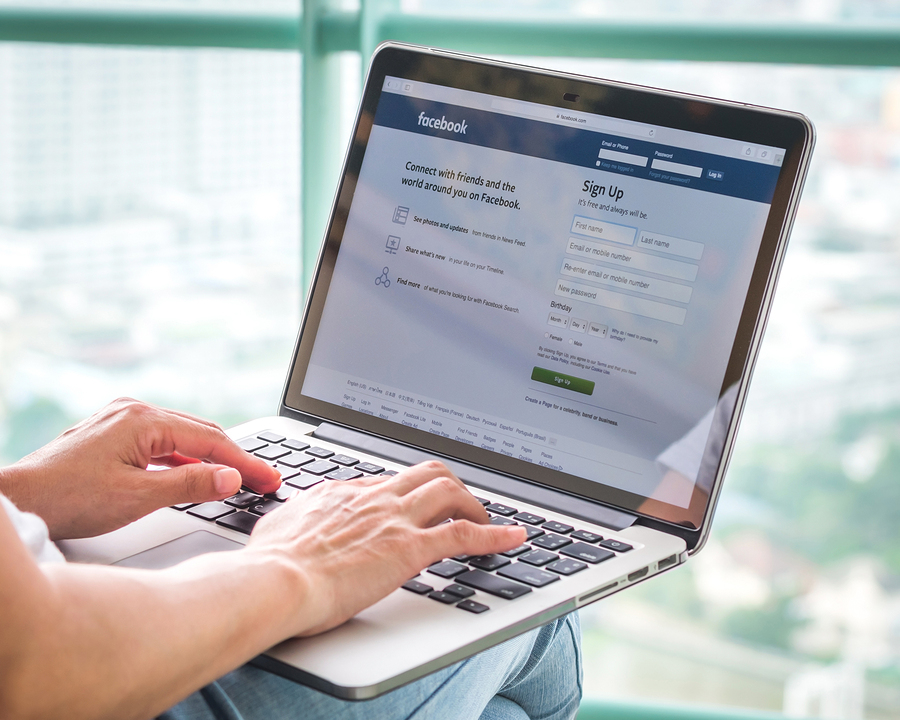 Facebook is a powerful advertising platform that can help boost leads and sales to your small business in a number of ways. This is especially true for any online marketers or brands that are already focusing their efforts on just email marketing and content creation. Facebook allows you to target users by their interests, age, gender, relationship status and whether they are a parent, as well as their location, employment and industry and educational level. 

When the social media website's algorithms take all of those details and more into account, it can determine what things to advertise and to whom, in order to yield the best results for advertisers. You can market everything from eBooks, events like concerts or Broadway shows, contests, discounts to free trials and more.
Before we jump ahead too far, let's first get a basic understanding of how Facebook works across different platforms, and where you might want to expand out to if you haven't already.
Facebooks Ads is more than just Facebook. Not only does the platform have a reach of more than two billion people every month, they also have 500 million Instagrammers using their mobile devices daily as well. For an advertiser or brand, this is a dream come true.
How to Create Successful Facebook Ads Campaigns
Creating your first ad campaign on Facebook is relatively easy. With their easy wizard creation tool, all it takes is filling out some campaign details and selecting the demographic audiences you want seeing your ads.
Here are some useful factors to remember when creating your next ad campaign:
Each ad that appears on Facebook should be driven by benefits, is clear and straight to the point and allows the user to click on a button to "learn more." They may have a teaser to grab the person's attention and include a variety of statistics, quotes and stories regarding your products or services. 





Ads may also be presented in video format and should be easily understood even if they are on mute. They should be made to grab the viewer's attention and should last no more than 90 seconds, considering the short attention of users on Facebook.





Some ads are shown in a carousel format. You can use this format to include a list of products, share a story about a product or customer and show blog posts from your small business. In choosing the photos for your ad, make sure it is carefully selected; If unsure, you can always experiment with various ad images to determine the most effective ones based on their clickthrough rates. Generally, images with bright, brilliant colors could capture audiences' attention.  





Power words are a very important component of advertising on Facebook. Words like "free," "you," "how to," "new" and "instantly" are known to appeal to people.





Finally, you can use Facebook ad tools to your advantage to generate more sales. The Knowledge Graph can show you what pages people within your audience are most interested in. Audience Insights gathers demographics and show more information about your audience. Finally, the Power Editor allows you to quickly create and analyze ads to draw people to your small business. 




Overall, Facebook advertising is extremely effective for small businesses. This is the fastest and most effective way of reaching your target audience and driving sales of your products or services. It is done by relying on the user's identity instead of their intentions.
Facebook Advertising 101: What You Need to Know
As you can tell, advertising on Facebook Ads yields amazing opportunity for anyone willing to put in the time and effort. However, it's often not as simple as just creating an account and going live with ads. There are many other factors in play here as well.
Through the Facebook Advertising 101 infographic below from Ice Cube Marketing, a digital marketing agency in Singapore, we can highlight the following optimization and targeting methods to keep in mind:
Facebook Targeting
Running Offers on Facebook
Components of a Winning FB Ad
Using the Best Power Words for Ad Copy
Knowing Which Campaign Objective Option is Best
Taking Advantage of Facebook Ad Tools
The more you understand how each of these components and methods works, the more likely you are to find great success with FB ads. To learn more about each of these, be sure to check out the infographic below.
Facebook Ads + AfterOffers = Big Wins!
Facebook Ads are great for everyone. However, it's even better for marketers that have their own mailing lists. Through the use of Facebook Ads and their custom audiences and remarketing options, email lists can be uploaded to the FB Ads platform for even wider reach and better campaign results.
To learn more about this process and how to set up your own 100% opt-in newsletter and mailing list campaign, contact us today!
Comments
comments