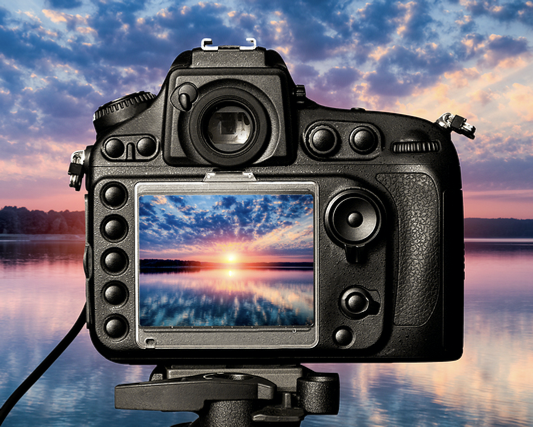 On the internet, everything is visual. Text content is quickly finding it's way on the back burner when you look at the many different ways to consume information online. With attention spans at shorter amounts than ever before, if you aren't using visuals within your content creation and email marketing efforts, your conversions and engagement are going to show it.
When it comes to spending money and making an investment in your business, using high-quality images are one of the best investments you can make. At the same time, if you don't know where to look for images that you are allowed to use, just grabbing anything from Google Images and posting it to your site could result in legal action and huge fines. With that in mind, we wanted to not only provide you with a list of reasons why you need to be using professional royalty free images, but also some of the best places to find them as well.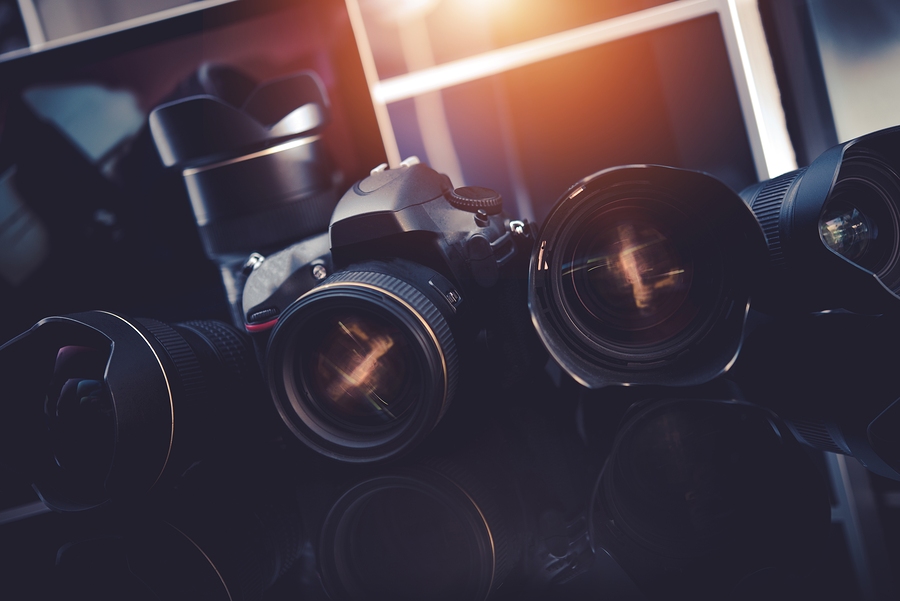 Copyright Protection Issues
If you already have a website or blog, you already know how important it is to you. With the amount of time and work you put into it, the last thing you want is to simply grab an image and then have a lawyer come along and slap you with a huge fine and a lawsuit. Unfortunately, this happens all the time when people steal images and post them on their site as their own. Also, it's not just about stealing the images and placing them on your site — the same legal actions can happen if you take the wrong image and post it to your social media accounts as well. It's it is highly recommended that you join a royalty-free image site as this will eliminate all of the copyright issues and allowed to use all the images on their site freely without concern.
Looking Professional vs. Looking Like an Amateur
Imagine if you signed up to receive a newsletter from one of your favorite clothing brands that is a multi-million dollar company and it was full of low-quality images — what would your first impression be? Most likely surprised and disappointed. With so much money being invested in content creation, branding, and online advertising, why skimp on your visual content and images? This is especially true when you factor in how many free sources and low-cost royalty free image sites there are out there. Royalty free image sites like BigStockPhoto provide monthly members that allow for hundreds of images downloads at a cost of less than .50 per image. In short, don't disappoint your audience and diminish your brand by looking unprofessional with low-quality images.
Easy Access to Millions of Images
Even if you were to search through Google to find an image that you were looking for, it could still take you and several hours to find the right image. Royalty free stock photo sites have millions of images for you to choose from but also a lot of filter settings and search options to find the perfect image. With so many premium photographers posting images, videos, and photos to this site there should be no problems with finding any type of images you were looking for.
Celebrity Photos, Brands and Companies
Some of the most popular types of images on the internet are celebrity and brand name associated ones. There is also a great demand for images associated with brands and companies around the world. With many websites and blogs talking about both of these, it's important to be able to find such images that you can use on your site, while also being high in quality in the process. While plenty of sites will take these images right from Google and other sites and likely never get caught or have to pay for their actions… messing around with such copyrights and image use is just basically just putting a sign on your business or brand that says "sue me"! These types of images are also the most popular ones for bloggers getting sued over. Many of the top royalty-free sites on the internet have a wide range of celebrity, brands, and business-related images that you can choose from… well also saving you a lot of time in the process.
Pricing Plans to Fit All Budgets
While some people might think royalty free image sites that have a membership plan or pricing structure for image use might be too expensive, the other option of getting sued simply isn't an option at all. When trying to save money or getting the most out of your plan, go with the monthly option that allows you to download several images per day. While sites like Getty might some with a hefty price tag, there are plenty of free resources online as well. In between, you will also find low-cost solutions like BigStockPhoto and Depositphotos, which offer royalty free image use for under $1 each. No matter what option you choose, be sure to consider all of your options and figure out what type of images you need, and how many you want to download on a monthly basis.

Look Professional and Make a Great First Impression with AfterOffers
You should now have a better understanding of copyright issues and why it's important to use royalty free images on your website. Be sure to consider each of the options above when choosing a reliable image marketplace, or using any random images within your own content or outgoing emails.
At the same time, just like visual content can help with giving you or your brand a great first impression, so can high-quality lead generation. With that in mind, where and how are you getting new subscribers for your list? Through the AfterOffers.com lead generation platform, we work with hundreds of hand-selected sites to provide 100% opt-in email subscribers to thousands of clients daily. Through these daily email signups, new brand introductions are made daily, while also increasing business ROI and user engagement in the process. Contact us today to see how it's done.
Comments
comments