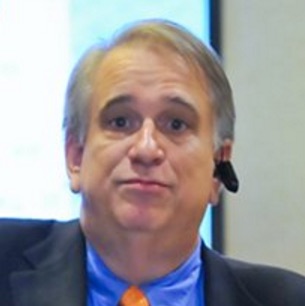 Of all the things the internet has created, the concept of email has to be the most impactful. Never before had there been a way to connect with anyone in the world in just a matter of seconds, while also being free at the same time. As technology continues to progress and mobile marketing stays on its upward trend, the future of email marketing is always a big question. While we all still use email in our daily lives today, what will the future of email look like in the next five to ten years? No matter where the future of email is headed, it's important for all businesses, brands, and online marketers to be at the front of the changing trends at all times.
In our never-ending mission to provide you with the best resources and expert advice, we've sought out some of the top email marketing experts in the world today and asked them for their best tips, tricks and working methods to find success with email. This week's featured expert is Warren Whitlock of WarrenWhitlock.com. With decades of experience in the world of the internet, Warren is a sought after expert in the fields of email marketing, social media, branding and online marketing in general. Warren was also named as one of Forbes' Top 10 Social Media Power Influencers of 2013, and continues to make impactful waves in the industry today.
1 – Please briefly tell us about yourself and how you got started with online marketing.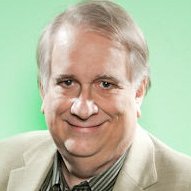 I've been online since 1981 and in business before that. Email has always been the fastest way to get things done. Meeting in person is great, and phone calls, video conferences, etc, while stronger connections, take a lot more time.
But it's not the medium or platform that builds a business, it's human to human connections that seem to matter most. Digital connections are just the fastest tools for growing the relationships that make a business works.
2 – Is email still the most effective marketing platform today… and how has it changed over the years with the addition of social media and mobile?
The fad of email is over. It's been a great tool for decades and continues to function best and reach the more people. While it might not be the hot commodity it once was, it's still important to realize that everyone has an email address.
3 – With so many different email platforms to choose from, what should marketers specifically be looking for?
Connections with people. Platforms do not matter unless your customers are there. If they are on a platform, then you have to be there when they want a conversation or are looking for information.
4 – What are you best tips for writing effective email titles/content that get opens and clicks?
Don't try to trick people into opening an email. Write to your audience in the same way you would write to a friend.
The SUBJECT is always the most important bit. Be sure to communicate your reason that the recipient will use to know the message is for them and fills their needs. I like to think that writing to the public is just being a little bit better version of me.
5 – Based off your own experience, is it better to send long form or short form written content in emails to your mailing list?
It's best to convey as much information as it takes for a person to decide to move to the next step. As long as needed, but never more than needed.
6 – What is the best way to setup an effective autoresponder series?
Deliver information the recipient is begging for. Never trick them.
7 – If you had to start over from scratch and only had $1,000 to start a new mailing list, how would you spend it?
I always spend my time helping others get what they want. I find out what that is and supply it. Once I have that, the scaling will pay for itself.
8 – Lots of site owners and marketers have mailing lists, but they aren't making money with them. What are they doing wrong?
Nothing. A mailing list is most useful if it supports what buyers and your audience wants. Rarely are they signing up to be sold a product or service.
Speak to their interests. They will figure out how to buy from you.
9 – If you could tell online marketers and brand one thing that could improve their email marketing and list growth, what would it be?
Consider your audience a group of people that you want to serve. Do what's in their best interest, what helps them fuel their passions and go out of your way to be helpful.
There are plenty of places to blast out a message. What people CRAVE is human connection, stories and things worth sharing. Give them what they want.
Special thanks to Warren for taking the time to share his email marketing tips and expertise. Check back weekly for a new interview in our Email Marketing Experts series!
Comments
comments