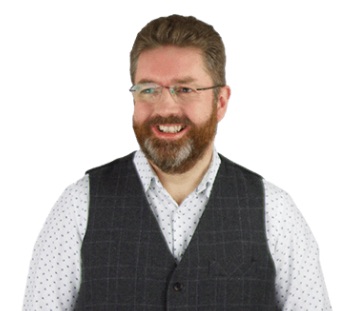 Finding long term success with email marketing is all about knowing your audience and what they want. At the same time, you will also need to offer something of value and have some form of monetization. While both of these components are quite obvious, how you will find success with your own list and marketing results will vary.
To help with this process, we've sought out some of the top email marketing experts in the world today and asked them for their best tips, tricks and working methods to find success with email. This week's featured expert is Ian Brodie of IanBrodie.com, which is also where you can access his "21 Word Email That Can Get You More Clients" free book report. Ian is an entrepreneur, email marketing expert and also the author of "Email Persuasion", which is currently available on Amazon.com.
1 – Please briefly tell us about yourself and how you got started with online marketing.
I fell into online marketing almost by accident. Back in 2006 I was working for a big consulting firm when Noel, a friend of mine who's a close-up magician based in London called me and said "hey Ian, google magician". I did and it turned out he was top of the google rankings globally. Now he's a good magician, but even he wouldn't claim to be the best or most famous in the world. So it showed me that if you know what you're doing, a little guy can succeed online. He also told me that he was getting about 80% of his bookings online which was huge, because close-up magic has always been a word-of-mouth driven business. When I set up my own consulting business in 2007 with the goal of reducing my travel I decided that if Noel could get most of his business as a magician online then maybe I could as a consultant. I was right.
2 – Is email still the most effective marketing platform today… and how has it changed over the years with the addition of social media and mobile?
You know, I don't think it's all that useful to argue about what the most effective marketing platform is, because you can't just use email or social or SEO alone – you need a combination. Whether you're marketing online or offline you need three things. You need a way of generating leads. Then because 90%+ of your leads won't buy when you first connect with them, you need a way of keeping in touch and nurturing relationships.  Then you need a way of converting those relationships into paying clients. Email is the very best way of doing that vital nurturing step in the middle. And it's good at getting people ready to buy. But it's not going to generate you leads in the first place – you need ads, SEO or social for that. And you need a sales page or webinar to do the conversion. So really it's all about how the different platforms work together, not which is the "most effective". How has email changed with the addition of social into the mix? I think social has actually revitalised email because a lot of innovative tech companies have realised how powerful email can be in combination with social. If you look at most tech launches over the past few years they've almost always used social to grab new users through sharing, but they've also used email to follow up with new users to get them active on the tool and convert trial users to paying users. The repeated use of that simple model has driven innovation with the email platforms as more sophisticated technologists demand more from it. And it's shown that email isn't just for old fashioned direct marketers too 🙂 How has email changed with mobile? Well, since the majority of emails are now being opened on mobile devices it's meant that plain, simple emails that can be read easily on mobile have made a bit of a comeback (not that some email system providers have realised it yet – they're still pushing complex graphics-rich templates that are unreadable on mobile devices – especially for those of without 20:20 vision).
3 – With so many different email platforms to choose from, what should marketers specifically be looking for?
I always look for 3 things in an email platform. Firstly, are you going to be able to use it? For some reason different people "click" with different systems. I know some who love the way Aweber works, others who hate it. Some who love Mailchimp, others who hate it. It's quite a personal thing and you need to test out the systems for yourself. Second, will it work with the other tools you use or are planning to use? Their are some small email systems out their that look great, but I would avoid because they don't have integration with the mainstream tools you're likely to be using for optin forms, popups, shopping carts, etc. Thirdly, will the system grow with you? If you're only ever going to stick with simple broadcasts and basic autoresponders then Aweber, Mailchimp and the like will be fine. If you're going to be building more complex funnels that react to what your subscribers do and allow more advanced segmentation then you'll need something like Active Campaign (the system I use), Drip or Convertkit. And if you really need all your tools like an affiliate system and hopping cart under one roof then you're going to be looking at an Infusionsoft or Ontraport.
4 – What is your preferred method of collecting emails and building your list?
My primary method is simply Facebook ads to a traditional squeeze page – still works brilliantly for me. I also use a home page where everything above the fold is essentially a squeeze page, along with popups/welcome mats, optin boxes below each post and in other strategic places on my site. But the Facebook Ads to a squeeze page is my main route right now.
5 – What are you best tips for writing effective email titles/content that get opens and clicks?
Firstly, I think it's important to say that the main reason people open your emails is your reputation. If you've sent them valuable emails in the past, they'll open your next email because they expect it to contain more useful information, no matter what the subject line is. After that, when I can, I tend to follow Gary Bencivenga's formula of I=BxC – Interest = Benefits x Curiosity for my subject lines. I want to say (or hint at) the benefit they're going to get – but also arouse their curiosity so that they don't overlook the email thinking they already know the contents.  In terms of getting clicks from the content, job #1 is to keep your reader interested so I try to use stories and write simply and personally. I make the email look readable by using short sentences and paragraphs with lots of white space so people don't get turned off. To get the click I try to make clicking the link the obvious next step for them. So, for example, if I've given them a useful tip on their Linkedin Profile, I'll mention that they can discover how to use Linkedin to win more clients in my membership program.
6 – Based off your own experience, is it better to send long form or short form written content in emails to your mailing list?
I think for most people, it's better to write short emails frequently than huge emails once in a blue moon. They look easier to read, they only take a few minutes to read so people don't file them (never to come back to them). And they have a gentle drip, drip, drip effect on your readers so you can get across your message without having to ram it down their throats all in one go. Having said that, great writers like James Altucher can write huge emails and I'll read the whole damn thing as soon as it arrives in my inbox. So if you can do it well, long emails can work too.
7 – What is the best way to setup an effective autoresponder series?
I really don't think there's one best way to set up an autoresponder series. I like to combine a weekly autoresponder on a Sunday with some of my very best emails with broadcasts during the week for a more "in the moment" feel. But that's just personal preference. If you're more advanced, adjust your autoresponder to respond to what your subscribers show an interest in – but if you're jst starting out, keep it simple: an email every day or two days for new subscribers in consumer or small business markets, a bit longer between for more corporate markets where they have tons of emails from subordinates and colleagues to deal with too.
8 – If you had to start over from scratch and only had $1,000 to start a new mailing list, how would you spend it?
I'd pick a market that I knew well, research hard to find a big problem I could provide the first steps to solving with a lead magnet, set up a simple website with a squeeze page, then run Facebook ads to it and work on optimising the offer/lead magnet and landing page. I'd use my follow-up emails to promote a full solution to the problem as a service, then once I knew that was selling I'd turn the service into a product and start promoting that – probably via webinar.
9 – Lots of site owners and marketers have mailing lists, but they aren't making money with them. What are they doing wrong?
Honestly, I think a lot of people just don't have a product or service that's particularly appealing to their subscribers. It doesn't matter how great your emails are, if you're pushing something they don't want you'll struggle. After that you'l find that some of them are just sending out promotional emails with no value and no personal connection being formed – so they get ignored. Or the other end of the spectrum, they send out content email after content email with no attempt to sell anything – just hoping people will get in touch to buy (this last problem is particularly true of service providers).
10 – If you could tell online marketers and brand one thing that could improve their email marketing and list growth, what would it be?
Most people simply aren't emailing enough. If you're writing interesting, fun, valuable emails then your ability to produce those emails will always be outstripped by your readers' (especially your best potential clients') willingness to consume them.  Of course, if your emails are crap, then whatever frequency will be too much. If you're currently emailing monthly, email weekly. If you're emailing weekly, email a few times a week. The more emails you write, the better you'll get. And the more you'll become a part of the daily life of your best clients.
Special thanks to Ian for taking the time to share his email marketing tips and expertise. Check back weekly for a new interview in our Email Marketing Experts series!
Comments
comments