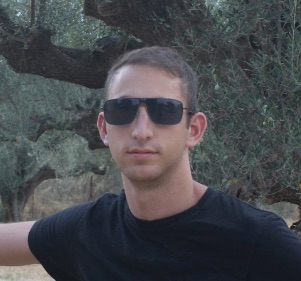 Email isn't just one of the most effective ways to grow and market a business, it's also one of the best ways to focus on your outreach and networking as well. For example, how many new emails were in your inbox this morning? Probably a bunch… many from people you have never met or heard from before. This is the power of email at it's finest. Throw some marketing and business strategies into the mix and now you really have the potential to start growing your brand or business.
As leaders in the world of email marketing and lead generation, we are continually seeking out the advice and business models from different email marketing experts around the world. This week's featured expert is Dave Schneider of Ninja Outreach. Dave has years of experience in the world of content creation and email marketing, which ultimately led to the creation of his Ninja Outreach service — a solution that makes the process of email outreach simple and effective. Today, Dave focuses his efforts on using his expertise to turn his latest company into a multi-million dollar success story.
1 – Please briefly tell us about yourself and how you got started with online marketing.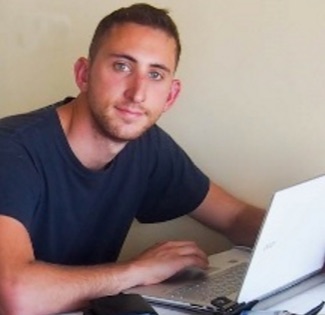 In 2012 I quit my corporate job to travel the world with my girlfriend. Together, we visited over 40 countries across Asia, Europe, and Australia, and have been earning a living entirely online. Our first online project was our travel blog called ACoupleTravelers. Currently, I am the co-founder of NinjaOutreach, an innovative new Blogger Outreach software for marketers. When I'm not traveling, I live in Boston.
2 – Is email still the most effective marketing platform today… and how has it changed over the years with the addition of social media and mobile?
I think so, yes, but it is not as effective as I suspect it used to be. People are less likely to open and read email because receiving an email isn't like it was 10 years ago – it's not novel anymore. The introduction of social media, mobile phones, and other marketing channels basically has eaten into the market share that used to belong to email, but it also has given marketers more opportunity.
3 – With so many different email platforms to choose from, what should marketers specifically be looking for?
It really depends on the needs of your business, but the differentiator for me is some form of marketing automation at a reasonable price. That's why we use Drip, having switched from Aweber.
4 – What is your preferred method of collecting emails and building your list?
I don't have a preferred way, just whatever works or makes sense. We have exit pop-ups, subscribe forms, and content upgrades on the blog for example. All of them are effective.
5 – What are you best tips for writing effective email titles/content that get opens and clicks?
The best thing to do is to split test different headers to see which perform the best. Before that, however, run your titles through tools like CoSchedule's headline analyzer to get an idea of how attention grabbing it is.
6 – Based off your own experience, is it better to send long form or short form written content in emails to your mailing list?
I typically write more short form emails. Those are the ones I prefer reading as well.
7 – What is the best way to setup an effective autoresponder series?
I like to train a new subscriber to receive an email from us daily for the first 5-7 days, kind of like a crash course. Afterward, we send one email a week. At NinjaOutreach, we have a blogger outreach crash course that everyone starts off with.
8 – If you had to start over from scratch and only had $1,000 to start a new mailing list, how would you spend it?
I'd run a virtual summit where I invited a bunch of experts to take part in an online summit about some topic. I'd then connect with influencers in the niche to help me promote it as affiliates. Everyone could opt in for free or upgrade to a paid membership for additional features. The $1k would be spent on website design and to hire an admin assistant to help me with research, emailing, etc.
9 – Lots of site owners and marketers have mailing lists, but they aren't making money with them. What are they doing wrong?
I think you have to train your list to be buyers, by actually marketing to them. If you don't have your own projects then sell someone else's as an affiliate. If none of that is working, survey your list to try to find out what they want to buy, and then give them that.
10 – If you could tell online marketers and brand one thing that could improve their email marketing and list growth, what would it be?
Resend emails to non-openers. You can do this easily in Drip and it's a great feature. 3 days after the first email I send the same email with a different subject line, and it gets another 10-20% open rate. I wrote about this here.
Update – Dave no longer runs these websites, but can be found at lesschurn.io and daveschneider.me.
Special thanks to Dave for taking the time to share his email marketing tips and expertise. Check back weekly for a new interview in our Email Marketing Experts series!
Comments
comments