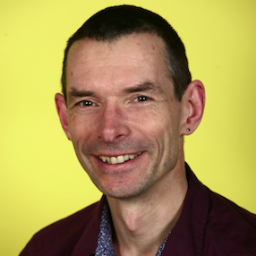 While email marketing is one of the most effective and commonly used marketing platforms in the world today, not everyone is using it correctly. In fact, most businesses and brands are using email wrong, and only to a small amount of its full potential. Mailing isn't just about collecting emails and blasting messages out, it's about engagement and always providing value. In addition to the concept of mailing, there is plenty of analysis and management as well. From making sure your signup conversions are on the rise and their your open rates are above average, email marketing is a full time job in itself.
To help with this process, we've sought out some of the top email marketing experts in the world today and asked them for their best tips, tricks and working methods to find success with email. This week's featured expert is Dave Chaffey, who is the CEO and co-founder of SmartInsights.com. Dave is an author of 5 bestselling books on digital marketing including Total Email Marketing and Digital Marketing: Strategy, Implementation and Practice. In 2004 he was recognized by the Chartered Institute of Marketing as one of 50 marketing 'gurus' worldwide who have helped shape the future of marketing.
1 – Please briefly tell us about yourself and how you got started with online marketing.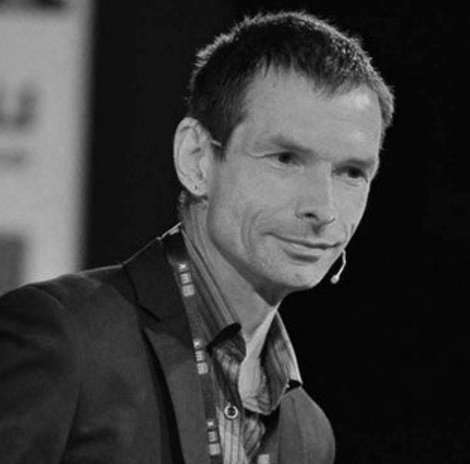 I got started in 1997 as a trainer and delivered one of the first training courses in email marketing back in 2001 – yep 15 years ago. I also wrote Total Email Marketing back then since I've always thought it's one of the most powerful marketing techniques – still is as this data
These days I run SmartInsights.com where we share templates, guides and blog posts focusing on digital strategy, planning and optimization. We aim to write more advanced advice than a lot of the top-level advice available online – but make it accessible and fun too! People seem to like it – we get around 1/2 million visits a month and have more than 100,000 subscribers.
2 – Is email still the most effective marketing platform today… and how has it changed over the years with the addition of social media and mobile?
Not THE most effective – but it's well up there 🙂 If you take a look at this Custora data for [US retailers on the best acquisition channel] it's in only just behind search marketing which is best for acquisition. It's often thought of as a customer communications platform, to promote products via e-newsletters or campaigns to existing customers, but this data shows how it also supports acquisition – so retailers can send emails for a great first purchase deal or abandoned cart.
I shared this data Custora data to show how strong email still is, despite all the hype about social media, which has its place for advocacy and sharing, but isn't a volume sales channel.
3 – With so many different email platforms to choose from, what should marketers specifically be looking for?
I'm sure a vendor of one of the email marketing platforms wouldn't agree, but there are now some great low-cost options available which have Marketing Automation capabilities that were only available in the most expensive systems a few years ago.
We have a free guide explaining the questions to think through under these headings.
Customer profile and targeting using segments
Creating and editing email
Automation and personalisation
Integration with other channels, campaigns and platforms
Delivery
Evaluation and tracking
Support and customer service
Pricing and fees
Of these, number 8 is going to be the most important for a small business, followed by how easy it is to edit emails and the templates available. For more advanced businesses, automation and personalization are more important.
4 – What is your preferred method of collecting emails and building your list?
Pop-ups! I know web users don't like pop-ups – I mean whoever said – I love pop-ups? But since we get so much traffic to our blog they work better than non-interruptive static panels.
We found when we moved to using pop-ups that we increased conversion by 40%, eventhough we had prominent calls-to-action before.
We do work with complementary partners too – that's a good low-cost method of adding to the list.
5 – What are you best tips for writing effective email titles/content that get opens and clicks?
Well we all scan the inbox with our finger hovered over delete, so it's the first three words in the subject line that are most important – get a relevant offer or teaser in there, but quirkiness, not following everyone else can help too.
Check Phrasee for insight from numerous tests on subject lines.
For the email itself more calls-to-action mean more clicks, but the first link will almost always get the most clicks. For that reason it's worth thinking about the pre-header (first link before the nav) – that can pull great clicks if you have a great offer there.
6 – Based off your own experience, is it better to send long form or short form written content in emails to your mailing list?
Interesting. In my training courses, I recommend designing an email so it's long and short at the same time. So a postcard format at the top with a clear CTA and value encouraging clicks. Then, if recipients scroll give them more details, more benefits, more reasons to click.
7 – What is the best way to setup an effective autoresponder series?
I don't think there's a one-size fits all solution here, but what I can say is that many marketers don't work to optimize their autoresponder, so they'll just send a single email welcome or they won't optimize the subject line, copy or offer. Here's an example of all the techniques that you can use.
Generally, simple is best with a primary and secondary call-to-action with a different theme for each. Although some go for a daily sequence I think that's too frequent unless that has been offered at point of sign-up. I prefer a gap of 2 or 3 days at least of once a week for a month.
8 – If you had to start over from scratch and only had $1,000 to start a new mailing list, how would you spend it?
Tough question, that's a small budget to cover everything. So… assuming I have an email platform and website I would invest it in quality design of content which will get the initial sign-up. We invested a lot in our pop-up – more than this even. But it generates thousands of new contacts every month, so it's worth it.
If you're not a fan of pop-ups or traffic doesn't support it, put your money into an quality email template for newsletter and solus. I know there are much cheaper templates available, but they will look just that, cheap, so they won't position you as a credible business.
9 – Lots of site owners and marketers have mailing lists, but they aren't making money with them. What are they doing wrong?
Lot's of reasons, but most common will be not optimizing them. Not going back to test, learn, refine because that takes time and likely they are spinning many plates. So the savvy guys realize you have to take time out from creating content and running campaigns and running the business to run some tests and see what they can improve.
10 – If you could tell online marketers and brands one thing that could improve their email marketing and list growth, what would it be?
My one big thing is to aim to be the best, as far as you can within your budget. So look at what your competitors are doing and try to improve on them – better quality design, better offers, better content, but you need to differentiate, not copy other approaches.
Special thanks to Dave for taking the time to share his email marketing tips and expertise. Check back weekly for a new interview in our Email Marketing Experts series!
Comments
comments