Creating an autoresponder series is one of the most effective ways to get the most out of your mailing list. While most brands and site owners are focused on growing their mailing list, having a consistent outgoing mailing schedule and correspondence can mean the difference between a profitable list, and one that quickly goes stale and dies out over time.
The reason why autoresponders work so well, is that once you've set them up they will keep working for you day after day.
The concept is quite simple. Sign up to any one of your favorite mailing list providers, and setup an autoresponder series. Once setup with an account, you can then write up a wide range of emails that you would like to be sent out to your subscribers, along with the specific days they should be sent out. This is usually done every few days on a quick sales type autoresponder, or even weekly over the course of a year for sites or blogs looking to increase engagement and brand loyalty.
The most important thing you need to know, is that autoresponders are extremely easy to setup. All the work is done during the initial set up process. Once you have an effective autoresponder in place, it's simply a matter of getting more subscribers to join your list daily.

How to Create an Effective Autoresponder Series
Not all autoresponders are the same, nor should they be treated the same. With every website, brand or business having a different method for engaging with and selling to their audience, their autoresponder series must be created in this same way as well.
For example, if you were selling a product for $10 it would be a much easier sell to your audience and since it's a lower priced item it wouldn't take much persuasion. However, if you were selling a $5,000 product or online course, this is where an autoresponder can really increase sales. With high ticket items, you need to have ongoing engagement and conversation with your audience. This is necessary to gain trust, show value, and ultimately keep reminding your audience of something they want or need.
With all of this in mind, let's take a look at four different things you will need to have in place when creating an effective autoresponder series.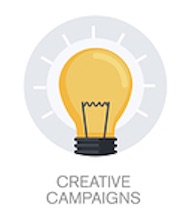 Step 1 – Create Content for Your Audience
Getting people to join your mailing list amazing, but without great content in place to send them, it's quite useless. This means you need to do the necessary pre-planning and scheduling of your content before even going live with your autoresponder.
The benefit of an autoresponder is that you get to send out content over time and in daily/weekly intervals. Here's a mock-up of how you might use an autoresponder, content, and scheduling to work for you.
Day 1 – Welcome Email
Day 3 – Story on Your Brand
Day 5 – Customer Case Study
Day 7 – How Product Can Improve Lifestyle
Day 9 – More Testimonials or Case Study
Day 11 – Call to Action for Lead/Sale
Day 13 – Follow Up with Questions
Day 15 – Hard Sale Follow Up
While autoresponders and call-to-actions will vary from niche to niche, they still work extremely well in all markets. The higher the ticket price or customer value, the more content and mailings that should usually be included within an autoresponder series. When creating your content and schedule, be sure to always focus on value and not sending out too many mailings too often.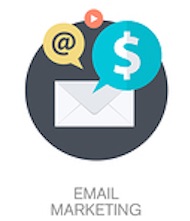 Step 2 – Setup a Mailing List
One of the greatest things about setting up a mailing list or autoresponder series is that you never really need to mess around with any coding or technical work. Email delivery services like Aweber and MailChimp were created to make this process simple for anyone to go live with a mailing list of their own in just minutes.
Nearly all of these solutions start with low-cost hosting plans that bill on a monthly basis (based on your subscriber count). This means you can scale over time and not have to worry about investment costs when building your first list or autoresponder series.
Another bonus to using a service like Aweber or MailChimp is that they both seamlessly integrate into our email lead delivery service as well — which means your list will grow daily without the need for importing of new subscribers or any manual work on your end.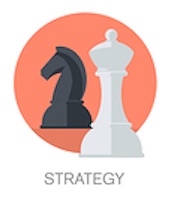 Step 3 – Having a Great Call to Action is Key
The "call-to-action" or purpose of your mailing list is going to be one of the most determining factors in whether someone will join your mailing list or not. If you've ever seen a website or blog with a form that says "Join Our Newsletter", it likely didn't grab your attention. However, if you've been to a site that had a popup window or a side form that offered a free cheat sheet or download in exchange for your email, you likely saw it or even signed up for it.
This is key when trying to get people to join your mailing list. It's not just about creating a great call to action, it's also about making one that is relevant to your brand message, sales process, and your end goal.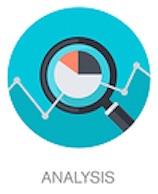 Step 4 – Go Live with Your Autoresponder Series
The most exciting part of the process is finally going live with your autoresponder series! Before going live with your new autoresponder series, make sure that all of your content mailings are in place, you hace a steady mailing schedule and also that your forms are all connected with your list hosting company.
It's highly recommended that you also subscribe to your mailing list to make sure everything is working properly. This will also allow for you to get all of your expected mailings in the same schedule and format for your audience, thus confirming they are received in the way you originally planned for.
With your autoresponder series now live, it's simply a matter of split testing results and increasing subscribers to your list.
To help with the process of growing your mailing list and reaching the right audience, be sure to consider your options with AfterOffers.com. We are generating thousands of quality email subscribers for hundreds of clients around the world. Always 100% opt-in and confirmed email subscribers.
Comments
comments